MS and Catheterization, Part 1: Bladder and Urethra Malfunction Solution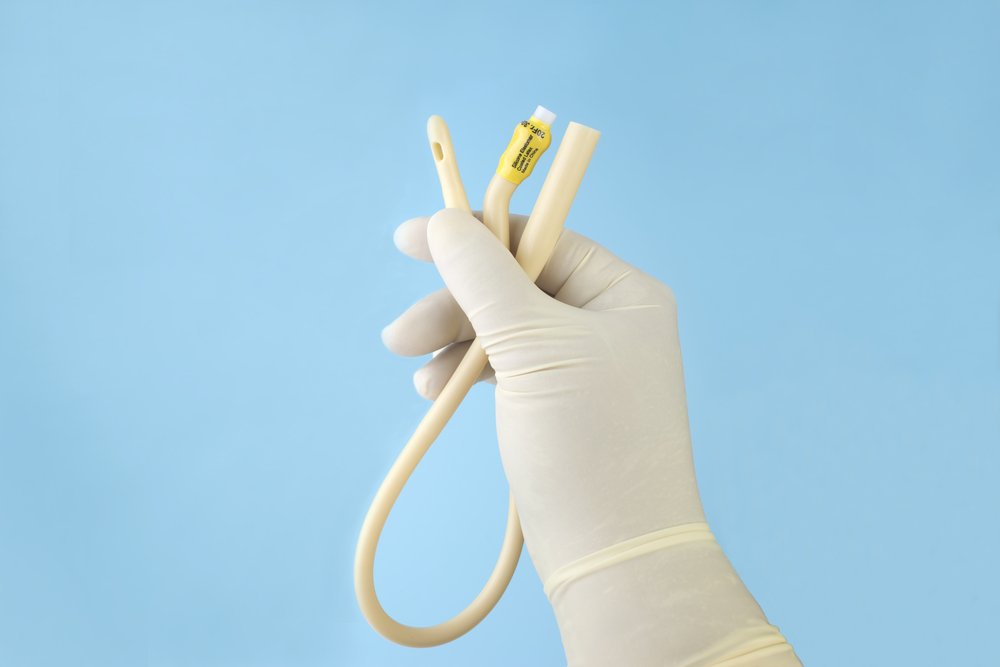 Catheterization was one of my biggest fears when first officially diagnosed with MS in 1994. As the years went by I thought I might be one of the few patients who do not experience malfunction in the urinary system.
Then, in 2012, something changed. I went from having to urinate frequently (probably because of incomplete emptying), to not being able to urinate at all.
The mind boggles. How can something so basic just stop working in what seemed like overnight?
My back gave me terrible pain. I thought maybe something in my back was blocking the signals in the nerves, because no one just suddenly stops being able to urinate, even with MS, do they? Well, I did.
Urinary retention
For a short introduction to urinary dysfunction, our own Michael Nace wrote a short article for Multiple Sclerosis News Today. 
A recommended maximum volume before you go (rather than hold it) is 400 milliliters (ml). The urge starts at about 150 ml, but everyone is different obviously.
I found an interesting article with details on bladder volume in an online book The Physics Encyclopedia that had exactly the data I wanted to verify about the "Volume of a Human Bladder."

In the emergency room
I went to the emergency room to find out why my back hurt so badly, and why I could not urinate. Specialized staff performed a bladder ultrasound to see how full my bladder was and they actually gasped. That was when I knew the ER was the right decision. I had 900 ml of liquid in my bladder. They catheterized me immediately, then they admitted me to the hospital.
Learning to catheterize
Since my back hurt too badly to walk, nurses catheterized me using a really long tube and a jug into which the urine flowed. After the first day they trained me to do the same. I used a mirror to see where to insert the tube. It is critical to not "hope" and "poke" with the catheter because one lousy microscopic germ can cause a urinary tract infection (UTI).
Women are much more vulnerable to urinary tract infections from catheterizing. But there is no better method to solve the retention problem than "intermittent self-catheterization."
I contracted five UTIs in the first two months of self-catheterizing. I was as careful as humanly possible, but it turned out I was one of the people exceptionally vulnerable to UTIs. The urgent care, ER, and doctor's offices (depending on when I figured out I had one) always did the specific germ test. The general test they can do right away allows them to see "bacteria," but then you get a generic antibiotic that is not always optimal for the particular germ. One time I had a very antibiotic-resistant one that took a very special "big gun" antibiotic. The antibiotic cost $150 for three packets, which I dissolved in water and took three times over 24 hours to help kill the bacteria.
I ended up on prophylactic antibiotics. This meant I took an antibiotic every day to try to stop any UTI before it could start. Still got the occasional infection — and I learned all the ER nurses' names.
Odds are it will happen to you
I knew that about 80% of MS patients ended up with bladder dysfunction of some kind, so I was not particularly surprised I ended up in that group. But the suddenness of this life-altering change took me by surprise.
The really good news is that I found catheterization became casually routine without too much anxiety after the first year. It took me months before I dared to try it in a public restroom, but I was in a situation where I had no choice. I had to be at a public facility for too many hours to be able to wait. Since I "cath'd" so frequently, I worked out a system and have only dropped a catheter in the toilet bowl twice. Lesson learned — always carry multiple supplies.
Next, in part two
Please read my follow-up column next week, where details details about catheters and accessories for ease of use will be discussed, along with a bit more about my ER and in-hospital training experiences.
***
Note: Multiple Sclerosis News Today is strictly a news and information website about the disease. It does not provide medical advice, diagnosis, or treatment. This content is not intended to be a substitute for professional medical advice, diagnosis, or treatment. Always seek the advice of your physician or other qualified health provider with any questions you may have regarding a medical condition. Never disregard professional medical advice or delay in seeking it because of something you have read on this website. The opinions expressed in this column are not those of Multiple Sclerosis News Today, or its parent company, BioNews Services, and are intended to spark discussion about issues pertaining to multiple sclerosis.