A Looming Crisis in MS Research and Care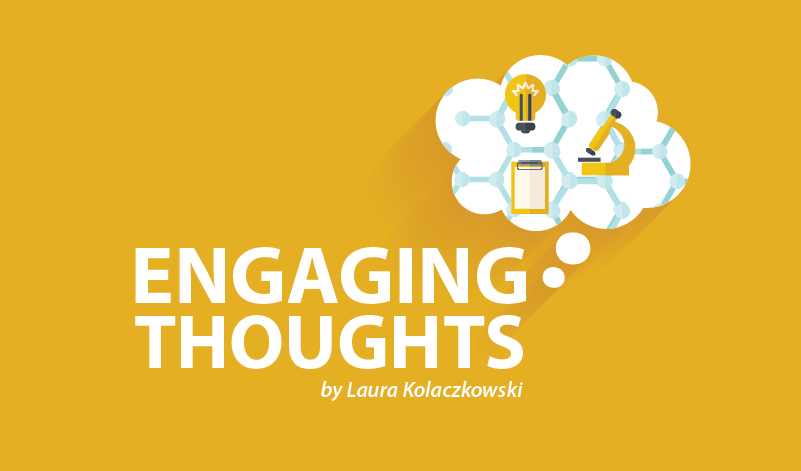 Editor's note: Patient columnist Laura Kolaczkowski attended the 31st annual Consortium of Multiple Sclerosis Centers conference in New Orleans.
We're facing a major problem in the near future due to a shortage of researchers for multiple sclerosis, according to Jerry Wolinsky, MD, Bartels Family and Opal C. Rankin Professor of Neurology at the University of Texas Health Science Center in Houston.
Wolinsky delivered the John Whitaker Memorial Lecture on what might be learned from studying pediatric multiple sclerosis, but at his briefing with the press at the Consortium of Multiple Sclerosis Centers (CMSC) 2017 annual meeting, he turned his attention to a different topic.
He was somber as he opened with the statement, "The talk I gave today is very pertinent, but what we really have to talk about is a crisis. It is a crisis that is a relatively quiet one."
"The degree of anxiety in academics and in medical practice in general fluctuates from administration to administration, and I think we are in a particularly difficult time," Wolinsky said. "I was lucky enough to have started my career in a rather golden generation where the NIH [National Institutes of Health] came into being. There were a lot of bright young men coming back from the war and we had programs that could accelerate people from more walks of life to get into medicine and research. There was money beginning to flow to less established medical schools to underpin research.
"We came into an era where we were more than clinicians, we were also good at contributing to new knowledge, and we were doing what we now call translational medicine," Wolinsky said. "Then the next generation who were going to take over had a relatively easy time; it wasn't that hard to find fellowships [and] it wasn't that hard to find laboratories. We had excellent laboratories with trainees crawling all over themselves to get into the best labs and to compete for the ability to begin their own research programs."
More med schools won't help
Wolinsky said that medical education potential was increased by doubling the number of medical schools with faculty that was interested in "pushing their fields forward."
But competition increased and budgets couldn't keep up, he said, adding that many of the older researchers and doctors now want to retire, and he is not sure enough new people will be available to carry on the work he and his peers began.
Wolinsky addressed the decreasing number of neurology specialists. "In MS, it's a bigger crisis. It's increasingly more difficult to take care of patients with MS, period. When they are doing well, it's wonderful. But even when doing well it's not so easy, and it takes a lot of time and management resources. … Before, two or three people in a group could have a very efficient center and do primary research as well as patient care. Now it probably takes twice that number of people to be anywhere near effective."
There's also little or no time for research, he added.
Identifying young researchers
Wolinsky said the number of people who move from medical training to doctoral training and basic research is decreasing.
"CMSC recognizes that and we're all trying to figure out what we can we do to engage an adequate population of young people who will want to do MS research," he said. "I commend CMSC for having started the Whitaker track for working hard and getting recognition."
The late Dr. John N. Whitaker was a world-famous researcher in multiple sclerosis. His work inspired many scientists to enter the field of MS and develop their skills and talents. Each year, the Consortium of Multiple Sclerosis Centers honors Dr. Whitaker's memory by presenting one award for innovative research by a young investigator. — CMSC Annual Meeting Program
"There are less young people in the hall today and I think we have a real crisis," Wolinsky said. "I know it's not sexy to talk about this — it's easier to talk about the new drug. But the new drugs we have today, the ones that are putting the crack in the wall for parts of the disease we have never been able to touch before, wouldn't have been here if it weren't for us. I'm not sure there is going to be [enough of] the people for what we will need 20 years from now."
MS fellowship candidates
Asked about his own mentoring of fellows, or young doctors in training who are working in a specialty area, Wolinsky said, "I've been selective about fellows who work with us. We don't always take them, because I don't want them in private practice for general neurology after a year of doing MS. I've always hoped I would have people who become absolute leaders in their field, whether it be with patients directly or just wed to the interesting enigma which is multiple sclerosis."
"We still lack insight of what this disease is fundamentally due to," he said. "If I knew it were a virus, we could find a vaccine. Is this is a secondary immune pathogenesis that we might control the immuno-reaction fairly well now, but will never get ahead of that? I would like to know that, and we need to beat that replacement drum" to find new doctors interested in the study of multiple sclerosis, Wolinsky emphasized.
We can only hope that new physicians, researchers, and resources can be identified so that Wolinsky's concerns don't become our reality in MS care.
***
Note: Multiple Sclerosis News Today is strictly a news and information website about the disease. It does not provide medical advice, diagnosis, or treatment. This content is not intended to be a substitute for professional medical advice, diagnosis, or treatment. Always seek the advice of your physician or other qualified health provider with any questions you may have regarding a medical condition. Never disregard professional medical advice or delay in seeking it because of something you have read on this website. The opinions expressed in this column are not those of Multiple Sclerosis News Today or its parent company, BioNews Services, and are intended to spark discussion about issues pertaining to multiple sclerosis.