MS, Religion, and Spirituality: Why I Believe In God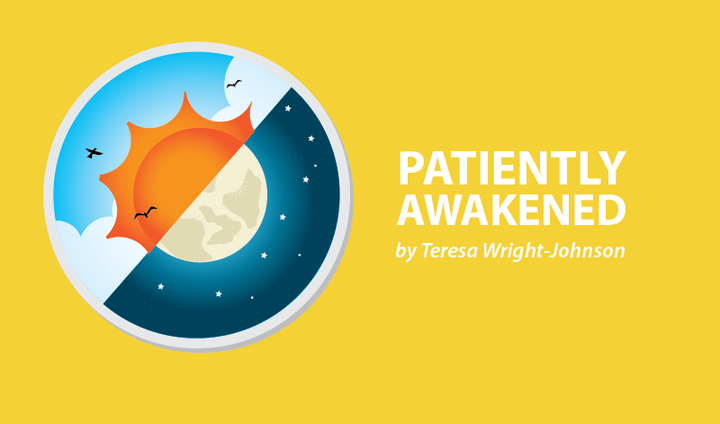 Religion and spirituality are personal, delicate issues for many. Various schools of thought exist, and I haven't the desire or the ability to deem one more important than the other. Writing about religious and spiritual matters is at times taboo in an often secular world. I can, however, express my personal opinions and beliefs regarding this subject because this is a patient column detailing my personal life experiences dealing with and surviving MS and chronic illness.
Most of you have already determined that I am a woman of great faith. I have a solid Christian background, and I am deeply spiritual. I believe in God, miracles, heaven, and many other ideals that are often challenged by humans and science. My inspiration for this week's column emanated from a conversation I had with an acquaintance.
The person did not understand how I could believe in God at all. They asked what kind of God would allow me to have MS, heart disease, and all of the other tragedies that I have faced. They asked what kind of God would allow illness, poverty, war, suffering, and all other societal ills. The individual adamantly denied a belief in any God and attempted to belittle and demean my values. I believe that many people occupy this position, and have silently asked these questions. This person was actually audacious enough to ask me directly.
I must say that my initial reaction was one of shock, coupled with a fragment of anger. I thought to myself, "Who has the audacity to question my religious tenet?" I then remembered that everyone is entitled to their personal beliefs and opinions. I told the person that I most definitely believe in God and he exists in my heart, soul, and mind. God for me is ubiquitous, he is in me and all around me. I further explained that illness, tragedy, and societal ills are troubles of the world we live in. However, believing in God strengthens me, gives me hope today and beyond, and fortifies my purpose here on earth.
I believe that I am always in the presence of God, and every time I look over my life, I have several reasons of why he is real to me. I reminded the acquaintance that just as she does not like for anyone to impose their beliefs on her, she should not impose or attempt to discredit what anyone else believes. I avowed that she does not choose that.
Religion and spirituality are pivotal components of my life. They will always be. I am not afraid to admit that. My belief system personally challenges me to live more humbly, with grace and gratitude. I am also cognizant that everyone does not believe as I do and for me, that is okay. I have very close friends who identify as atheists, yet they have the most genuine and loving hearts. That is enough for me. I don't sit in judgment and debate why they should believe in God. I accept them as they are, respecting their beliefs and boundaries. They do the same for me.
My religion is a learned behavior that I have practiced and studied, yet my spiritual journey is a process. I am often offended when I see or hear others disrespecting or demeaning something that is so important to me. However, I realize that I do not have to attend every argument. Some battles are not mine to fight. My position is nonnegotiable, and I will continue to believe regardless of the opinions of others. As a matter of fact, I pray to God for anyone that is going through adversity. Why? Because I believe, even if others don't.
***
Note: Multiple Sclerosis News Today is strictly a news and information website about the disease. It does not provide medical advice, diagnosis, or treatment. This content is not intended to be a substitute for professional medical advice, diagnosis, or treatment. Always seek the advice of your physician or other qualified health provider with any questions you may have regarding a medical condition. Never disregard professional medical advice or delay in seeking it because of something you have read on this website. The opinions expressed in this column are not those of Multiple Sclerosis News Today, or its parent company, BioNews Services, and are intended to spark discussion about issues pertaining to multiple sclerosis.