Researchers Working on a Band-Aid to Replace Shots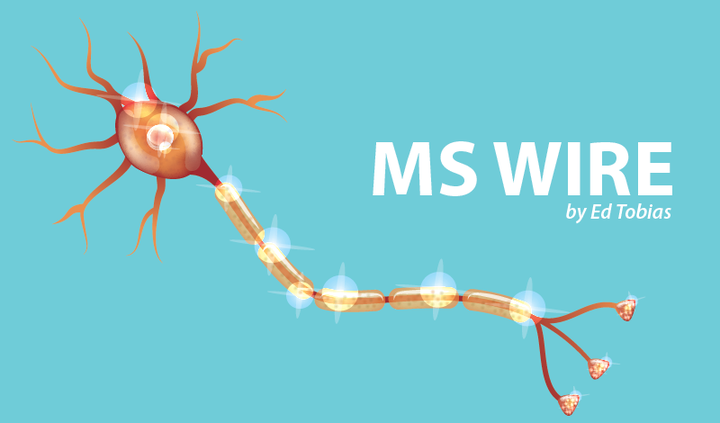 How cool is this?
Though it's not yet related to multiple sclerosis, researchers are developing a Band-Aid-size patch that can inoculate someone with the flu vaccine. The patch is made up of 100 solid, water-soluble microneedles that are just long enough to penetrate the skin. They're contained in an area about the size of a dime. Adhesive helps the patch grip the skin during the administration of the vaccine, which is encapsulated in the needles and is released in about 20 minutes, as the needle tips dissolve. The patch is then peeled away and discarded like a used bandage strip.
Lots of benefits to a patch instead of a shot
The researchers, working at Georgia Tech and Emory University, report that in their Phase I clinical trial the patch was just as effective in generating immunity against the flu as the traditional flu shot. They believe the microneedle patch can save money because it is easily self-administered, it can be transported and stored without refrigeration, and it's easy to dispose of without needing a sharps waste container. Above all, says principal investigator Nadine Rouphael, MD, of the Emory University School of Medicine, "having the option of a flu vaccine that can be easily and painlessly self-administered could increase coverage and protection by this important vaccine."
Can a patch replace MS shots?
Now, I don't want to jump the gun. Although the researchers are working to develop these microneedle patches for use with other vaccines, including measles, rubella and polio, they've only completed the first phase of their clinical trials. They're now planning a Phase 2 trial with more participants.
Whether MS drugs might, someday, be administered this way is anyone's guess. But, it certainly would be nice if one day, instead of jabbing yourself in the thigh for your scheduled MS shot, you could deliver your MS medication by just putting a Band-Aid on your skin.
Featured image courtesy of Rob Felt, Georgia Tech. You're invited to follow my personal blog at www.themswire.com.
***
Note: Multiple Sclerosis News Today is strictly a news and information website about the disease. It does not provide medical advice, diagnosis, or treatment. This content is not intended to be a substitute for professional medical advice, diagnosis, or treatment. Always seek the advice of your physician or other qualified health provider with any questions you may have regarding a medical condition. Never disregard professional medical advice or delay in seeking it because of something you have read on this website. The opinions expressed in this column are not those of Multiple Sclerosis News Today, or its parent company, BioNews Services, and are intended to spark discussion about issues pertaining to multiple sclerosis.