Like A Skyscraper: Tall, Strong and Monumental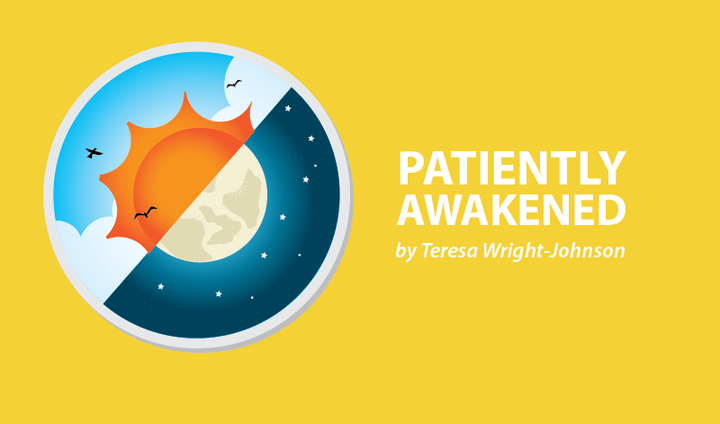 My column last week focused on the difficulties of managing the emotions that accompany MS. I sincerely thank you for your responses, stories and words of encouragement. Again, the one thing that was apparent is that most of us fight this battle. We are left to sit with ourselves and process our feelings and emotions. What also is evident is that we make it through. We survive each battle and arrive one step closer to winning the war. The path may wind, twist and turn. However, we stay the course and ultimately persevere.
Whenever I am in a sad space, aside from thinking, I like to listen to inspirational music. Music that uplifts my spirit. Music that gives me hope. Music that speaks life into my bones. I am a connoisseur of music and I like several genres. With that said, I love music from each era. I always can find something I can relate to if I really listen. Last week while listening to satellite radio, Skyscraper by Demi Lovato graced the airwaves.
Immediately I was drawn to the lyrics. The gist of the song seemed to reference an unhealthy, romantic relationship from which she discovered her truth and her strength. However, there was something I could take from the song regarding life and illness. "You can take everything I have, You can break everything I am. Like I'm made of glass, like I'm made of paper. Go on and try to tear me down, I will be rising from the ground. Like a skyscraper. Like a skyscraper." Hearing those words were therapeutic. After a really difficult week, those words put things back into perspective.
At times, MS tries to take everything I have. It tries to steal my hope, faith, peace, abilities, my mind and my identity. It tries to take it all, yet it fails. Although it feels as if I am going to break at times, I don't. I may feel as if I am shattering to pieces, and as if my heart is being torn right out of my body. Yet, my still my heart beats. I survive.
I experience both joy and pain. I rise from the pit of nothingness and look ahead to the possibilities of all I hope for. A skyscraper is defined as a very tall building with stories. Metaphorically, we are indeed skyscrapers. We are tall in character and resilience and most of us have several stories within. We have stories of our lives, rooms filled with joy and pain, strength and weakness. Rooms, that if the walls could talk, would reveal the content stored within our spirits. Walls that glean with bright colors and others that are pale and dark. Stories. Our stories empower us and remind us of all that we endured. They remind us that we can withstand anything that attempts to wrest our spirit.
As we walk the journey of life, filled with all it has to offer, and as we travel the unknown path of MS and chronic illness, may we remember the strong foundation that defines us. May we seek the courage that resides within. Yes, the mental, physical and emotional wars sometimes strike without warning. At times we have to engage them unexpectedly.
Remember we have options, help and support. Most of all, we have the infrastructure to endure. We are skyscrapers.
***
Note: Multiple Sclerosis News Today is strictly a news and information website about the disease. It does not provide medical advice, diagnosis, or treatment. This content is not intended to be a substitute for professional medical advice, diagnosis, or treatment. Always seek the advice of your physician or other qualified health provider with any questions you may have regarding a medical condition. Never disregard professional medical advice or delay in seeking it because of something you have read on this website. The opinions expressed in this column are not those of Multiple Sclerosis News Today, or its parent company, BioNews Services, and are intended to spark discussion about issues pertaining to multiple sclerosis.