Going Solo… Sort Of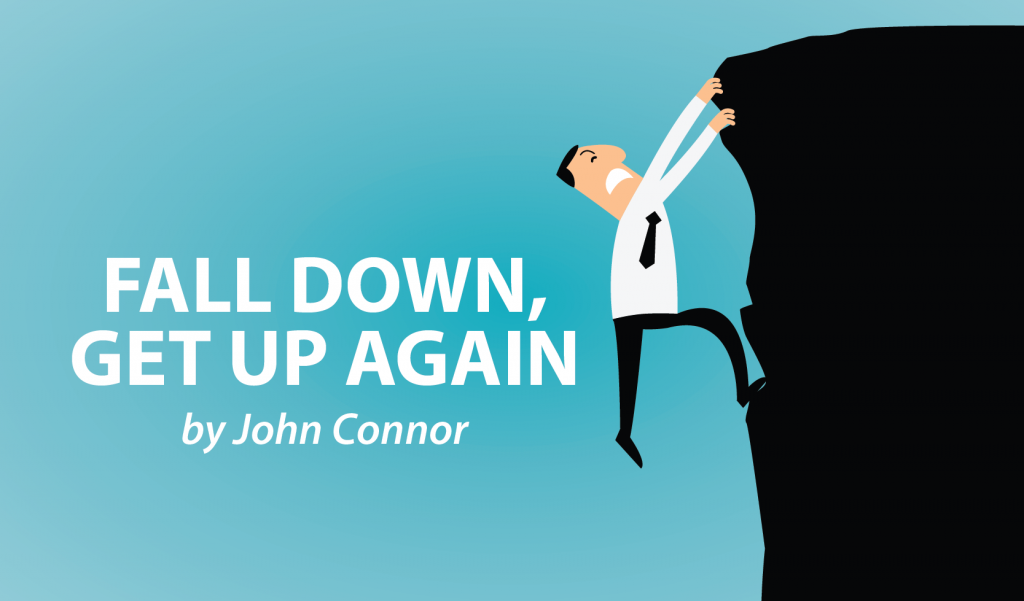 In my youth, I hitchhiked the breadth of North America ― Canada, from east to west. I had 16 first cousins in the country and only my parents back at home. My quest was to meet them all. Which I duly did.
I traversed the whole of the Trans-Canada Highway from Halifax, Nova Scotia, to Vancouver, British Columbia, replete with a big loop into the far north of the province. (One of my cousins was in the Canadian Air Force and was stationed at an early warning facility.) Then, back down to Edmonton, in Alberta, where I flew back to the U.K. Oh, yes, and completed a self-imposed crossing-a-continent challenge. Vancouver was one of the few towns where I had no cousins.
The point of bringing up this derring-do sojourn is to illustrate that I'm not averse to adventure. This was back in 1982, when the closest we had to a smartphone was the tricorder in Star Trek. All I had to survive on were my wits and a couple of Kurt Vonnegut paperbacks. You'd be surprised at the adventures this led me into, just by reading them in bars/cafes and the conversations that they sparked.
So it goes.
Ahem.
Strange then, to feel apprehension driving 5 miles on my own to my new exercise class.
My wife and son ushered me to the car, where I hit a new problem. Somehow, getting into the driver's side really confused my legs. Neither would go in! These days, I'm used to the passenger side. My son poured me into the seat. Now what?
It had been months since I'd actually driven. I seem to have forgotten certain technical aspects. It was an automatic, surely just pressing the accelerator would make it move. I have hand controls, but I was using them correctly. Was there something the matter with the car? Should I call my wife? Instinctively, I felt this would be embarrassing. Quelling panic, I revved again. Nothing.
I'd forgotten that even in an automatic, you have to put the gear shift into drive! Hardly an automatic then. Perhaps I'd been doing too much research about self-driving cars.
I was off.
Once on the road, everything was fine. The years of driving flooded back, and I arrived safely.
Made a phone call and a physio got my wheelchair out and helped me into the building. The ramps are far too steep for me to get in unaided. Even a few years ago, in my "I do weights" phase, I wouldn't have had the strength.
The class was very gentle; several machines did all the work for me. Being disabled has advantages! In the stretching class at the end, I noticed my right arm had lost a lot of its range. I was told by my very first neurologist the maxim, "If you don't use it, you lose it!" Hopefully, I've restarted just in time.
At the end, I was helped back into the car and made it home. I had to sit in the drive, waiting for help to get into the house.
My wife and youngest son had used their freedom to go down to the pub.
My hitchhiking days are over, though I can still raise the thumb on my left arm.
It's the only one I needed for crossing Canada, hey.
***
Note: Multiple Sclerosis News Today is strictly a news and information website about the disease. It does not provide medical advice, diagnosis, or treatment. This content is not intended to be a substitute for professional medical advice, diagnosis, or treatment. Always seek the advice of your physician or other qualified health provider with any questions you may have regarding a medical condition. Never disregard professional medical advice or delay in seeking it because of something you have read on this website. The opinions expressed in this column are not those of Multiple Sclerosis News Today, or its parent company, BioNews Services, and are intended to spark discussion about issues pertaining to multiple sclerosis.