'Easy Rider' Dreams? Say Yes to the Motorcycle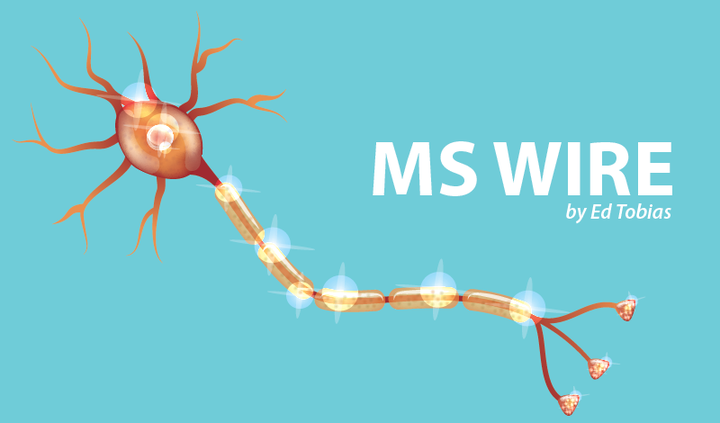 Reading some social media posts the other day, I found myself humming a line from a late 1960s Arlo Guthrie song: "I don't want a pickle. Just want to ride on my motor-sickle."
I didn't think it was possible for someone with MS to ride a "motor-sickle." It appears I was wrong, because it looks as if a reasonable number of us MS folks are doing just that.
Shannon Sorensen is one of them. She posted on the "We're Not Drunk, We Have MS" Facebook group:
"My advice is have fun!! Be smart, take breaks, let the rest of your group know that you're fine with (or not!) them maybe going ahead and you catching up if you need to, be open and honest with them!"
Karen Hall is another. She emailed me:
"I love the idea of riding, am very impressed with riders, but MS has tried to slap me stupid so I would stop riding.  And that is why I ride my beautiful Can Am."
The Can-Am Spyder is a three-wheeler. Karen says the three-wheel configuration allows her to compensate for her MS balance problems.
Al Montella's ride is a 2001 Harley-Davidson Road King.
"When I'm feeling good I ride…I sometimes plan it when I'm having a good day and I'm stress free ill just get on and enjoy the breez.. i'm sure to take beverages to keep me hydrated and wear a helmet that has air vents built in..this also helps to keep me cool. It's not about giving up what you love it's just knowing your limits, you may not be able to ride as far as you used to but at the end of the day your riding and you're enjoying yourself and doing what you love."
Hints if you're planning to ride
Denise Sellers has this advice:
Make sure everyone in your group knows about your medical issues.

Ask them to help watch for signs that indicate something is off.

Don't push yourself just because they are pushing.
Make sure you take frequent breaks to walk around, sitting for that long can cause all kinds of issues.
Make sure to drink a lot of water and eat! Take snacks, you have to feed your brain and keep hydrated!!! You don't want to get dehydrated or hungry on the road bc it causes confusion… for me. And it happens fast, without you even realizing it.
Make sure to wear sunblock, keep something cool on you all the time. I wear bandanas soaked in water and have cooling towels with me all the time. It's super easy to get overheated on the bike just from the heat of the road!! MAKE SURE THE VENTS ARE OPEN ON YOUR HELMET!! Helps keep your head cool, I've been known to get my hair wet also. If so take a small ice chest with you for cold drinks and to keep other cooling towels, bandana's and those cooling things that go around your neck.
Don't forget your meds and make sure to take them on time.
Listen to your body.
Modifying your bike for MS
I wondered how I'd be able to shift the gears if I tried to ride a motorcycle. Because that's usually done by raising or lowering a metal shift lever by flexing a foot up or down, that could be a real problem for me, since my left foot can't do that. But I've discovered there's an electric shifter that uses buttons on the left handlebar, so foot-shifting isn't needed. And there are other modifications that can be made to make a bike "disabled accessible."
Is it for you?
At 69-years-old, I'm not sure that I'm going to hop on a motorcycle, unless it's as a passenger. It's nice to know, however, there are MSers who can, and do, ride. And, who knows what may happen down the road? I try to never say never.
***
Note: Multiple Sclerosis News Today is strictly a news and information website about the disease. It does not provide medical advice, diagnosis, or treatment. This content is not intended to be a substitute for professional medical advice, diagnosis, or treatment. Always seek the advice of your physician or other qualified health provider with any questions you may have regarding a medical condition. Never disregard professional medical advice or delay in seeking it because of something you have read on this website. The opinions expressed in this column are not those of Multiple Sclerosis News Today or its parent company, BioNews Services, and are intended to spark discussion about issues pertaining to multiple sclerosis.