Lessons Learned from Loss: A Tribute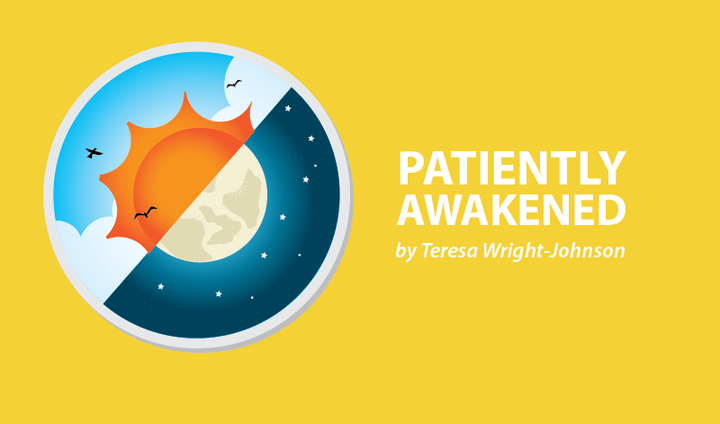 Why me? Why us? What have I done? How much loss can I endure? We've all been here. This was one of my weeks. The unexpected death of my nephew hurled me into this episodic gloom. I asked "What else is going to happen? Is life trying to break me?" It felt as if life was the predator, and I was its prey.
Memories of my nephew and our family flooded my mind. Reflection is what led me to write this week's column.
In the midst of my grief, I realize there is a significant lesson and a greater spiritual calling that is recognized through loss. I thought of my nephew and of all the things I wish I would have done differently. I thought of all that I should have said. I thought of how much I really love him, and I also wondered if I ever gave him cause to question the breadth of my love.
The hard truth is that death and loss will cause us to ponder everything we believe to be true, because none of us can walk this journey of life perfectly. There always will be something we did not do, or a wish to turn back time. However, in knowing this, we still can strive to show our love and appreciation while our loved ones are alive to experience it. The adage "give me my flowers while I can smell them" rings true.
Once someone departs this life they cannot see your acts of love and spoken words to commemorate them. While I am preparing for the memorial of my nephew, I am thinking how I wish I had another opportunity to express my love. My nephew will not smell the flowers that will be displayed at his memorial. I am not diminishing the expressions of love and condolences; I am just challenging us to treat our loved ones with the same intensity and vigor that we use to eulogize or memorialize them.
The death of my nephew served as a reminder that actions speak louder than words. Stevie Wonder crooned about the importance of expressing love in his song "These Three Words." An honest, genuine "I love you," coupled with the act of loving with intention, can make all of the difference in a person's life. In our last conversation I promised my nephew that in spite of my unpredictable health and my busy schedule, I would spend more time with him. Due to his sudden death, that became an unfulfilled pledge. My comfort comes in knowing the time we spent together was precious and I often told my nephew I love him. Those were the words I uttered at the end of our last colloquy. My spirit confirms he knew that, but I will never have the privilege to say those words again.
My lesson from loss is to love and to be reminded that I must appreciate my blessings. It is essential to let my loved ones know how much they mean to me. Death reminds us that nothing is permanent and tomorrow is not promised. Today is all we have.
Spend time with your beloveds. Love freely. Make the phone call. Appreciate the efforts made to stay connected. Don't take the people you love for granted because they will not always be here.
"I am only human and my faith doesn't shield me from pain,
Yet I know deep inside of my soul I will see your face again.
I'll remember the times I looked in your eyes and the smile that melted my heart,
And in this tribute that's just for you from my memory you will never depart."
© Teresa Wright-Johnson (from "Tribute")
You are invited to subscribe to my website at www.teresawrightjohnson.com
***
Note: Multiple Sclerosis News Today is strictly a news and information website about the disease. It does not provide medical advice, diagnosis, or treatment. This content is not intended to be a substitute for professional medical advice, diagnosis, or treatment. Always seek the advice of your physician or other qualified health provider with any questions you may have regarding a medical condition. Never disregard professional medical advice or delay in seeking it because of something you have read on this website. The opinions expressed in this column are not those of Multiple Sclerosis News Today, or its parent company, BioNews Services, and are intended to spark discussion about issues pertaining to multiple sclerosis.