An MS Study You Might Want to Join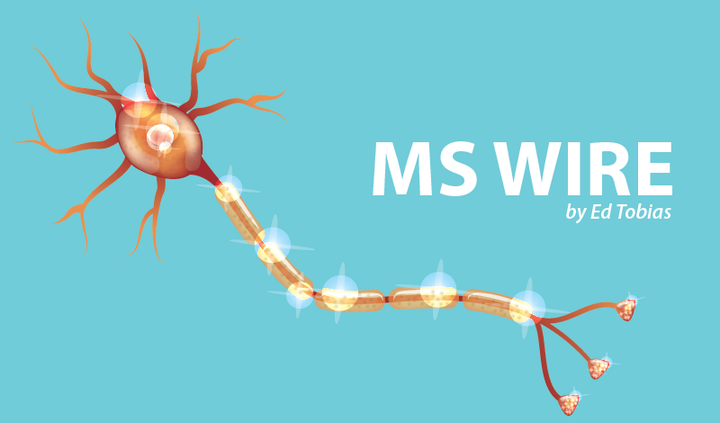 I was surprised to see that a study of a potential MS drug labeled MD1003 is still accepting participants. It's a study that I'd love to take part in, if only I was a few years younger.
MD1003 is a high dose of biotin, a form of Vitamin B. When the results of an earlier MD1003 study were announced back in the spring of 2016, the principal author called them "especially remarkable." That study showed that MD1003 slowed MS progression and improved the walking of more than 12 percent of the study subjects. "This is the first time that a drug has reversed the progression of the disease in a statistically significant proportion of patients," Ayman Tourbah, professor at CHU de Reims, France, said in a press release. (This, however, may not be entirely correct as this kind of reversal has been reported by some users of the DMD Lemtrada).
MD1003 impacts non-active MS
What was particularly interesting to me about that study is that its subjects included patients whose symptoms were progressing, but their MS was not considered to be "active," i.e., no recent relapses and no lesion activity appearing on an MRI. That describes my MS; no relapses or activity, but my walking has been getting worse.
A new phase-3 study is recruiting
Now, as reported a few months ago in a Multiple Sclerosis News Today story, a larger MD1003 study is underway. The researchers' goal is to recruit 600 MS patients. They're particularly interested in signing up patients whose gait is impaired. Half of the patients will take a capsule of MD1003 three times a day. The other half will receive a placebo. Investigators hope to show that using high-dose biotin (300 mg) will improve patient's Expanded Disability Standard Scale (EDSS) score, or improve patients' walking speeds by 20 percent on the 25-foot walking test.
To be eligible to participate an MS patient must be:
18-65 years old
Diagnosed with primary or secondary progressive MS
Have had disability progression within 2 years prior to entering the study
An EDSS rating between 3.5 and 6.5
A 25-foot walking speed of less than 40 seconds
There are other, more detailed requirements. To see if you would qualify for this study, you can click here.
IMPORTANT NOTE: Though the original information about this study said that it was being conducted in 70 centers, and they were located in North America and Europe, the number now enrolling patients is down to 30. They are located in the US, the UK, Germany and the Czech Republic. You can see a list of current study sites here.
But, I'm too old
Unfortunately, I'm a couple of years older than the upper cutoff age, so this study isn't for me. But maybe it's for you; I hope so, and I hope this study will lead to the approval of another weapon to add to our MS arsenal.
(You're invited to follow my personal blog at: www.themswire.com)
***
Note: Multiple Sclerosis News Today is strictly a news and information website about the disease. It does not provide medical advice, diagnosis, or treatment. This content is not intended to be a substitute for professional medical advice, diagnosis, or treatment. Always seek the advice of your physician or other qualified health provider with any questions you may have regarding a medical condition. Never disregard professional medical advice or delay in seeking it because of something you have read on this website. The opinions expressed in this column are not those of Multiple Sclerosis News Today, or its parent company, BioNews Services, and are intended to spark discussion about issues pertaining to multiple sclerosis.