My Tired Is Not Your Tired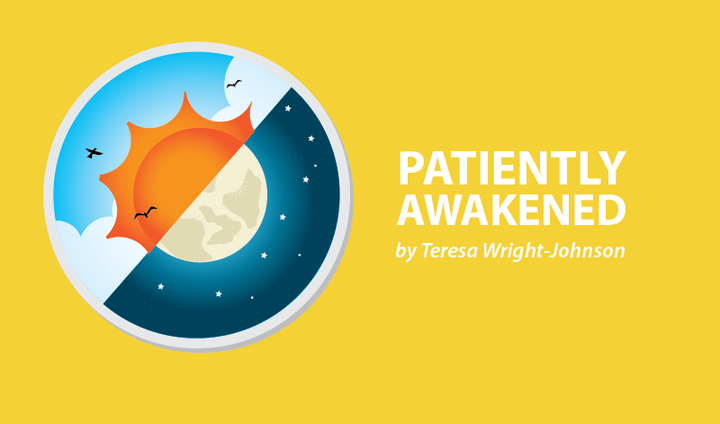 Fatigue. Most people with chronic illness – especially MS — experience this. My energy levels vary from one day to the next. I am tired of being tired (pun intended). There are days when getting out of bed is challenging, and times when I literally have to force myself to do anything. Chronic fatigue can be very frustrating.
What I often find disturbing is when people "diagnose" me, and proceed to tell me why I am tired. They say "you need to rest" or "you're depressed," and although there may be some truth to this at times, it fails to elucidate the correlation between MS and disease-related fatigue.
It seems that the majority of people cannot comprehend that MS-related fatigue is a totally different "beast" than just being tired. They don't understand what it means to lay down all day and still lack the energy or the desire to lift your head. Attempting to explain the difference becomes tedious, so most of the time I allow the words to go in one ear, take what I need and allow the rest to exit the other.
Some people have good intentions. However, as many others have stated, they won't "get it" until they experience it for themselves. Those of us with chronic illness speak the same language. When we say that we are tired, we are speaking of a realm that exceeds exhaustion. We are referencing a level of fatigue that can't be appeased, or satiated by a nap or a rest on the couch. It often entails much more. Fatigue can be debilitating and it often interferes with our daily functioning. Normal tasks, such as everyday household chores and working, become arduous.
MORE: Read "Learning to Push Back Against My Relapsing MS" [Sponsored Post]
I've heard many people say they have been ostracized, have been called lazy, or told they were pretending and many other things that were offensive and hurtful. These words were spoken at times by relatives, friends and acquaintances. These remarks are insensitive and inappropriate, to say the least. Most people with MS and chronic illness often desire to do much more than we are physically capable of performing. I believe it is safe to profess that we are not seeking sympathy, and we are not willing to accept insults and/or directives about what we "need" to do, and what we should stop doing. In addition, we are not willing to accept anyone's personal opinion on an illness they know very little about.
The National Multiple Sclerosis Society reports "Fatigue is one of the most common symptoms of MS, occurring in about 80 percent of people. It can significantly interfere with a person's ability to function at home and work, and is one of the primary causes of early departure from the workforce. Fatigue may be the most prominent symptom in a person who otherwise has minimal activity limitations." They go on to state that MS-related fatigue is different than general fatigue experienced by others, noting MS fatigue generally occurs on a daily basis. It can occur even after a good night's sleep, tends to worsen as the day progresses, is affected by heat and humidity and has a sudden onset. I can totally relate, as fatigue and pain are two of my greatest obstacles.
I am writing this column for two reasons. First, I would like to encourage anyone with MS and chronic illness. I understand the struggle. We have to take one day at a time because every day is different. That is all any of us can do. Please don't allow others to make you feel inadequate or guilty. Do what you can when you can. You are not lazy. You are not just imagining things. If needed, please consult with your primary care physicians and staff for recommendations regarding things that may help with chronic fatigue.
Second, for those who do not have MS or chronic illness, please refrain from deducing our situations and experiences to what you think they are or should be. You can't begin to imagine all that we endure. Our "tired" is not your tired.
"I believe empathy is the most essential quality of civilization." — (Roger Ebert)
***
Note: Multiple Sclerosis News Today is strictly a news and information website about the disease. It does not provide medical advice, diagnosis, or treatment. This content is not intended to be a substitute for professional medical advice, diagnosis, or treatment. Always seek the advice of your physician or other qualified health provider with any questions you may have regarding a medical condition. Never disregard professional medical advice or delay in seeking it because of something you have read on this website. The opinions expressed in this column are not those of Multiple Sclerosis News Today, or its parent company, BioNews Services, and are intended to spark discussion about issues pertaining to multiple sclerosis.