How to Handle Grief and Why It's Important for Your Health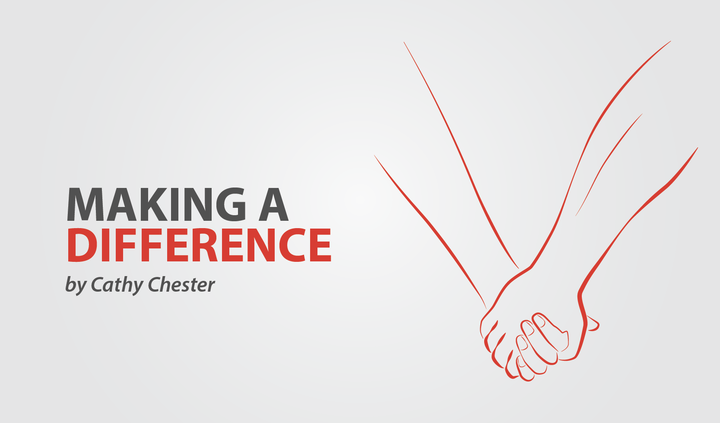 Grief can cut like a knife and pierce a hole in your heart that never fully heals. I've heard people say they prepare themselves after learning about a loved one's terminal diagnosis, but how? How do you prepare to say a final goodbye? You can brace yourself as you provide comfort and love, but being fully prepared? Never.
I know the theory behind the Circle of Life; every journey comes to an end, death begins the moment we are born, and no one escapes the inevitable. The Lion King taught us that we're born of the earth and return to it. Yes, I get it. But how do we say a last goodbye? It's heart-wrenching.
I've been living with grief after the recent loss of my beloved father. I know you can't get around grief; you have to face it head-on and walk right on through. That's what I'm trying to do, taking my first baby steps on that long journey, with a lot of support and introspection.
Those of us living with MS already know about grief
Those of us with MS mourn the loss of a body without a disease, longing for the ability to run, walk, think clearly and have the energy of a 15-year-old. We grieve because we can't pee and/or poop the way we used to. We long for the ability to speak clearly and be pain-free. We are saddened because we want society to understand that we live with an unpredictable and incurable disease. Those of us living with MS want others to know that we're important, valuable and matter.
Like the grief we feel when losing a loved one we, the MS community also must take steps to walk through grief in order to heal. Caring for our physical and emotional well-being is critical when living with an autoimmune disease.
Tread lightly and look inwardly, and reach out to others who possess a positive outlook on life. Read books about grief, loss, and healing. Take time for yourself. Meditate. Listen to calming music. Write thoughts in a journal. Spend time outdoors. Do yoga, tai chi or Reiki. Get a massage. Call a friend. Find a grief counselor. Join an MS support group. Do whatever it takes to help you through the tough times.
The mind-body connection is a powerful thing. Your thoughts make a difference in your health. That's why it's so important not to ignore your feelings, but to find a way to tame them.
If negative feelings are out of control and your emotions are overwhelming you, or if you're having thoughts of suicide, seek professional help immediately from a qualified therapist, or call the National Suicide Prevention Lifeline at (800) 273-8255.
There also is a free service called MSFriends that is sponsored by the National Multiple Sclerosis Society. Every volunteer lives with MS and each is trained to speak with callers about the subject of their choice. I worked for them for several months, and they are an incredible organization. Their phone number is (866) 673-7436.
I hope to see you on the other side of grief. Remember not to judge yourself. Everyone handles grief differently, one baby step at a time.
***
Note: Multiple Sclerosis News Today is strictly a news and information website about the disease. It does not provide medical advice, diagnosis, or treatment. This content is not intended to be a substitute for professional medical advice, diagnosis, or treatment. Always seek the advice of your physician or other qualified health provider with any questions you may have regarding a medical condition. Never disregard professional medical advice or delay in seeking it because of something you have read on this website. The opinions expressed in this column are not those of Multiple Sclerosis News Today, or its parent company, BioNews Services, and are intended to spark discussion about issues pertaining to multiple sclerosis.