Will You Try an Anti-Inflammatory Diet for Your MS?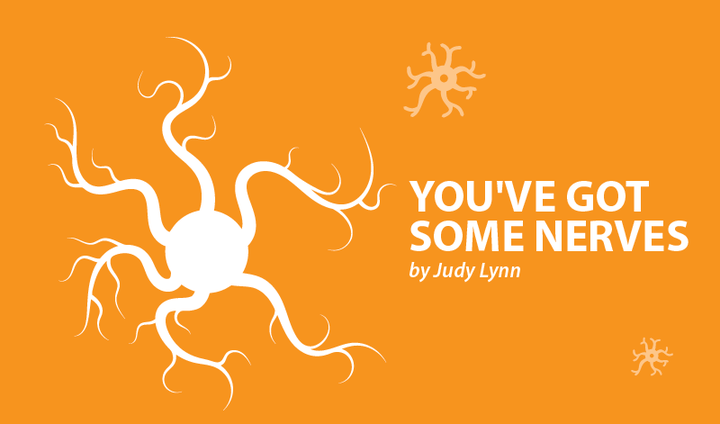 The role that diet and lifestyle have on the course of MS is a matter of debate. There is a great deal of conflicting information on the topic, and patients may need to look beyond their neurologist or primary care physician to create a dietary approach to MS. Naturopaths and nutritionists may be helpful guides in exploring and understanding the role of diet on inflammation, as well as the inflammatory response in MS. Nutrition Facts in Multiple Sclerosis, published in ASN Neuro, takes a look at dozens of research studies on this topic.
The research looks at the metabolic process of inflammation in cells, as well as the effect of one's gut-biota, or the mix of good and bad bacteria in the digestive tract. Western-style diets, in general, were shown to increase inflammation. These high-calorie diets are characterized by high salt, animal fat, red meat, sugar-sweetened drinks, fried food, low fiber and lack of exercise. The study conversely found that exercise and low-calorie diets of vegetables, fruit, legumes, fish, prebiotics, and probiotics may reduce the inflammatory response in both relapsing-remitting and primary-progressive MS.
Frank Hu, MD, PhD, MPH, professor of nutrition and epidemiology in the Department of Nutrition at the Harvard School of Public Health says, "Many experimental studies have shown that components of foods or beverages may have anti-inflammatory effects." These foods include:
Green leafy vegetables like kale, collard greens, or spinach
Tomatoes
Olive oil
Fatty fish like salmon, tuna, or sardines (be cautious of possible heavy metals in tuna)
Fruits such as strawberries, blueberries, apples, and oranges
Seeds like hemp and ground flaxseed
Nuts, especially walnuts
Yogurt or kefir
The last recommendation is somewhat controversial. Some research has shown that dairy products cause inflammation. Personally, I went dairy-free for a year and noticed improvements in my digestion and skin. However, I want the probiotics and protein that can be found in yogurt and kefir, so I've put it back in my diet in moderation. The ASN article suggests that it is particular proteins found in dairy fat that are problematic. These proteins can be avoided by choosing skim milk or no-fat yogurts.
Andrew Weil, MD, in the Anti-Inflammatory Food Pyramid, can help identify how much of these anti-inflammatory foods you should consume. It also includes information on teas, spices, and supplements that reduce inflammation. I appreciate the fact that it includes red wine and dark chocolate!
Making changes to our diet isn't always easy. We eat what is accessible, affordable, and tastes good. If you do not currently eat an anti-inflammatory diet but would like to try, I suggest choosing just one or two new foods each month.
For instance, September is a great time to add kale, as it's in season this time of year. Decide to stick with kale for the entire month and try it in several different recipes until you find something that works for you. Freeze it and throw it in a smoothie, add it to a fresh salad, sautée, steam or bake into kale chips! If, at the end of the month, kale is just not your bowl of salad, then move on and try collard greens in October.
It can be hard to put effort into something when you aren't sure if it is helping with your MS. I find it helpful to think about all of the other benefits these foods offer, such as a reduction in general aches and pains, reduced risk of Alzheimers and dementia, improved mood, and a reduced risk of cancer. Not to mention antioxidants to fight the signs of aging.
My mind and body feel better when I eat an anti-inflammatory diet. I do allow myself other foods, especially if I'm eating out or if it's really hot and I just want a big bowl of ice cream! The key is to be both persistent and flexible. Keep trying new foods and eventually your anti-inflammatory choices will become second nature.
***
Note: Multiple Sclerosis News Today is strictly a news and information website about the disease. It does not provide medical advice, diagnosis, or treatment. This content is not intended to be a substitute for professional medical advice, diagnosis, or treatment. Always seek the advice of your physician or other qualified health provider with any questions you may have regarding a medical condition. Never disregard professional medical advice or delay in seeking it because of something you have read on this website. The opinions expressed in this column are not those of Multiple Sclerosis News Today, or its parent company, BioNews Services, and are intended to spark discussion about issues pertaining to multiple sclerosis.