New Video Series Aims to Lift the MS Community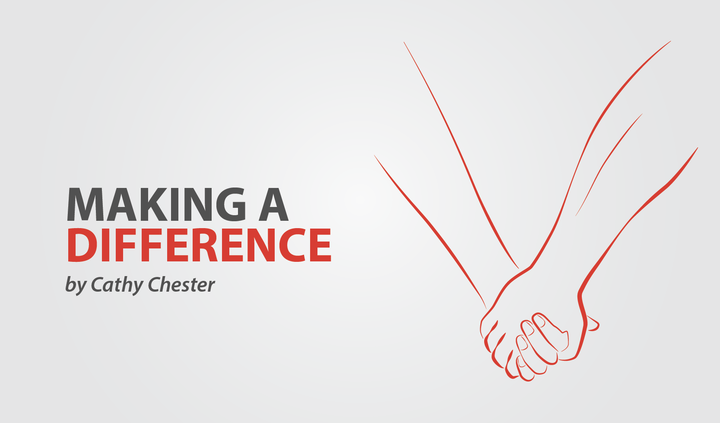 When you're living with multiple sclerosis, it's important to surround yourself with a community of people who give you the kind of support and understanding you need. When I was diagnosed in 1986, there was no internet to help me find a community, and I felt lost and alone.
Once the internet became available, I found great comfort in other people's stories of courage and resilience. I used what I learned from them to self-advocate and teach others how to do the same. It really does take a village to help you stand on your own two feet, one that encourages, enlightens, and empowers you to do battle with your everyday struggles. 
That's why I was thrilled to be part of a video series of Ted-type talks called, "MS Teamworks," which focuses on educating and inspiring people in the MS community. Through videos that cover a myriad of subjects, viewers are motivated to live their best lives despite having a disease that can be unpredictable and unrelenting. I wish I had something like this to lean on 31 years ago.
Each of these videos is presented by a patient, caregiver, or clinician and highlights an issue relevant to those living with MS and their loved ones. The MS Teamworks series collectively demonstrates the message.
I have MS, I have a team, I have a future
I was happy to travel with my husband and son to Washington, D.C., to create two of the Teamworks videos. In one video, I tell my story, and in the other, my family discusses how we cope as a team. The goal is to help others find courage through our words and to help them live the best lives they possibly can.
I was asked to choose a theme for my presentation. I had no problem with my decision:
Trust your instincts to be your guide.
I hope you watch the video and listen to my journey. Learn how I went from a shy, naive, newly diagnosed patient to a confident, empowered one who will never be silent about taking care of my health needs.
Be empowered by taking charge of your health. Listen to your inner voice, and know that you are the commander of your body. Don't allow anyone to tell you that you're making bad choices. You know how you're feeling better than anyone.
I wish I knew then what I know now: Listen to your heart.
It's my hope that by reading this post and watching the video you will never experience the kind of angst, humiliation, loss, and confusion that I did.
Don't ever be silent about your healthcare. Speak up if something doesn't feel right. Question your medical team and always advocate for yourself. Trust your instincts to be your guide.
You can view other videos in the MS Teamworks series at the Catamount Medical Education website. Subjects include "The Roadmap to Motherhood," "Integrative Medicine," "I'm Getting Worse – What Does That Mean," "I Wish My Healthcare Professional Knew," "How I Manage My MS," and more.
My thanks to the people at the Consortium of Multiple Sclerosis Centers, Catamount Medical Education, and EMD Serono for this wonderful experience.
***
Note: Multiple Sclerosis News Today is strictly a news and information website about the disease. It does not provide medical advice, diagnosis, or treatment. This content is not intended to be a substitute for professional medical advice, diagnosis, or treatment. Always seek the advice of your physician or other qualified health provider with any questions you may have regarding a medical condition. Never disregard professional medical advice or delay in seeking it because of something you have read on this website. The opinions expressed in this column are not those of Multiple Sclerosis News Today, or its parent company, BioNews Services, and are intended to spark discussion about issues pertaining to multiple sclerosis.