Being a Caregiver with MS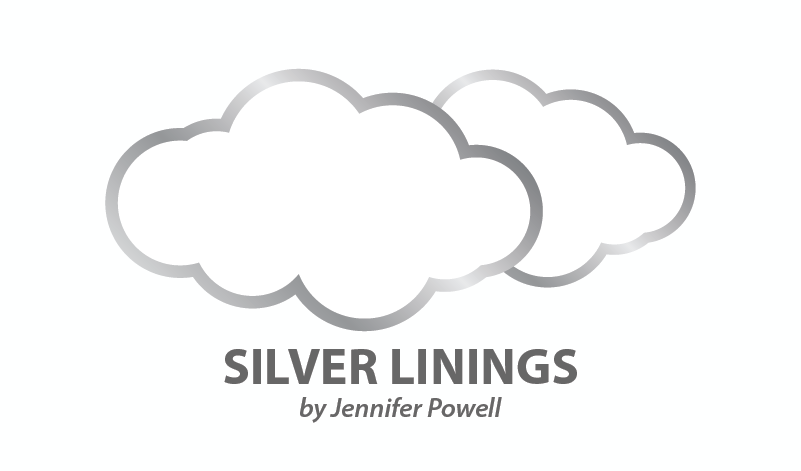 I pride myself on never lending power to my limitations, but when I became the primary caretaker for my husband after he underwent hip replacement surgery, my limitations were reached. Ten days later, I am slowly emerging as a somewhat functioning individual.
As with most challenges, I tend to dive right in without more than a framework of what lies ahead. It's not until I'm in the thick of the situation that I stop and see myself overwhelmed by things I could have prearranged to avoid the fallout that I am experiencing today.
I look back and deem myself temporarily insane by virtue of pride, and perhaps by the sheer desire to believe that I could care for someone I love the way they have cared for me. The realty is I cannot. Spending the night in the hospital among nurses whom I loosely assisted (read: watched in awe) is very different from being the only individual a helpless patient relies on for everything.
While in the hospital, I brought the fundamentals I could not be without, namely my medications and my heating pad. Arriving at 5 a.m., it was after 4 p.m. when I was able to wait in his room where I spent the majority of the evening tending to his needs. We arrived home at 5 p.m. the following day and the adrenaline that propelled me the last 24 hours gave way to extreme fatigue and pain.
So, what happens when you are a caretaker and unable to care for your own needs?
You cry – and cry I did.
The ominous task before me meant sacrificing my own needs for his, and as simplistic as that sounds, it was anything but. I completely underestimated and mismanaged not only my own abilities, but also the situation itself. All of the "should haves" and "would haves" flew through my head as I sat tearfully. But then I got up, washed my face, asked God for strength and made a conscious decision to do whatever it took.
Fast forward almost two weeks and through the grace of God the patient is thriving, but I would be lying if I did not say I am still recovering (talk about irony). If hindsight is 20/20, I have extreme clarity of what I should have done to better equip both of us for this journey:
• Be realistic about limitations. I am fatigued by virtue of breathing and chronic pain has my body working overtime. Having your loved one stay an additional night in the hospital or rehabilitation facility will allow their immediate needs to be met. By the time they arrive home, their needs will be more in line with your ability to facilitate them.
• Line up help at home. As well as caring for my husband, I became overwhelmed with everything from laundry to cooking and cleaning. Any of these tasks are difficult for me on a good day, so asking for assistance would have been helpful. A neighbor brought me pre-cooked lasagna and my parents sent a variety of precooked, healthy meals. I felt a palpable sense of relief at not having to cook dinner after a long day. The same neighbor so graciously picked my dog up for walks each evening they walked their own.
• Prepare. When you know better, you do better. If you bring a loved one home from the hospital, it is essential they have a comfortable, easily accessible and safe place where they can recover. Are you strong enough to help them move or use the restroom? Do you have slippery floors or stairs? Do you have what you need in the house, as some patients need constant supervision? I needed a myriad of inane things like straws and TV trays that I gratefully borrowed from my neighbor.
• Take care of yourself. There is no taking care of anyone else if your own needs are not being met. While I skirted through, it was not without physical and emotional transgression. I was fried and it showed. My quest to be Florence Nightingale sometimes resembled Nurse Ratched, but I never gave up.
Looking back, I am amazed. The human body and its ability to heal fascinate me. The incredibly kind and efficient nursing staff, as well as the surgeon, was nothing short of impressive. The kindness of friends and family continue to humble me. My husband's exponential recovery continues to inspire faith and hope.
Lastly, when I felt bereft and devoid of any more to give, I dug deeper. I found that through prayer, acceptance, and understanding of both my own needs and his, I was able to give back and care for someone I love. Perhaps that alone was worth everything.
***
Note: Multiple Sclerosis News Today is strictly a news and information website about the disease. It does not provide medical advice, diagnosis, or treatment. This content is not intended to be a substitute for professional medical advice, diagnosis, or treatment. Always seek the advice of your physician or other qualified health provider with any questions you may have regarding a medical condition. Never disregard professional medical advice or delay in seeking it because of something you have read on this website. The opinions expressed in this column are not those of Multiple Sclerosis News Today or its parent company, BioNews Services, and are intended to spark discussion about issues pertaining to multiple sclerosis.