Therapy That Just Might Beat MS Fatigue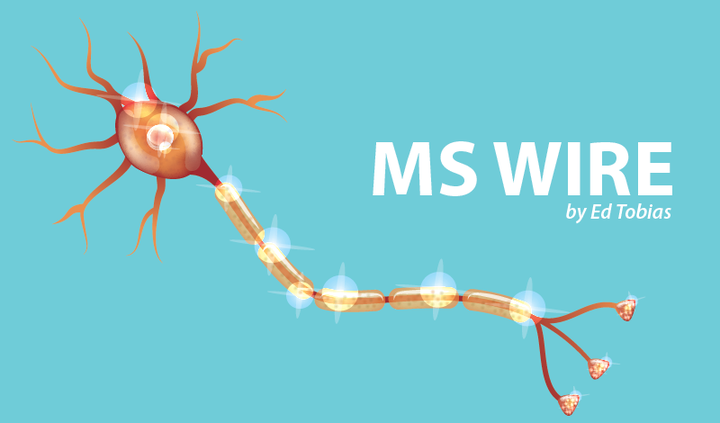 I've had a cold for two weeks. So, I've been more tired than usual. Too tired, in fact, to write the column that was supposed to post last Tuesday. (I apologize to all of you who wait, with bated breath, for the appearance of the MS Wire each Tuesday).
But I'm feeling better at the moment, so I'm going to take the opportunity to try to knock out a column about a therapy that could help with fatigue. Wouldn't we all love that?
The therapy is called transcranial direct current stimulation, or tDCS, and researchers at the MS Comprehensive Care Center at NYU Langone Health say patients who used it had their fatigue significantly improved. How improved? A drop of almost six points on a 32-point scale that measures fatigue, compared with study subjects who were using a placebo. (This study was published in the Multiple Sclerosis Journal.)
What does tDCS do?
Transcranial direct current stimulation applies a low-amplitude, direct electrical current to the scalp using electrodes nested in a headset. The current targets the brain's dorsolateral prefrontal cortex, which is an area of the brain that deals with, among other things, memory and attention. The exact mechanism behind tDCS isn't clear, but it's thought that it may change the brain's cortical excitability by making it easier for neurons to fire, thereby making better connections in the cortex.
What did the study do?
According to an NYU Langone news release, 27 people played a cognitive training game that targets the brain's processing speed and working memory. Fifteen of the participants received the tDCS treatment, while 12 received a placebo. After 20 game sessions, participants reported their level of fatigue. Those receiving tDCS reported, as mentioned earlier, a 5.6-point drop in fatigue. Those receiving the placebo actually saw a 0.9-point increase in fatigue.
"These data are a hopeful sign that we can use tDCS to help patients with MS manage their fatigue, and that continuing the treatment may show even better results," says lead study author Leigh Charvet, PhD, associate professor of neurology and director of MS research at NYU Langone Health. "Importantly, tDCS can be delivered remotely to patients at home, offering a practical option for patients, especially those with travel limitations and MS-related disability."
What's next?
The researchers say the next step is to see if the benefits shown in this study can be replicated and sustained in larger studies. But, while continuing their studies, they  caution individuals with MS not to try similar, over-the-counter stimulation technologies at home or outside of a rigorous research setting.
I'll keep an eye out for news of further studies of tDCS.
You're invited to follow my personal blog at www.themswire.com.
***
Note: Multiple Sclerosis News Today is strictly a news and information website about the disease. It does not provide medical advice, diagnosis, or treatment. This content is not intended to be a substitute for professional medical advice, diagnosis, or treatment. Always seek the advice of your physician or other qualified health provider with any questions you may have regarding a medical condition. Never disregard professional medical advice or delay in seeking it because of something you have read on this website. The opinions expressed in this column are not those of Multiple Sclerosis News Today, or its parent company, BioNews Services, and are intended to spark discussion about issues pertaining to multiple sclerosis.