The Chosen Ones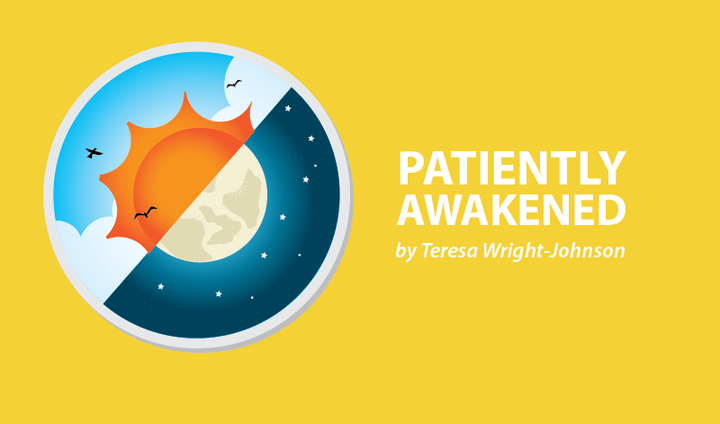 We are familiar with the "why me" moments? I reference this often because it is a recurring subject in the lives of people with chronic illness. As a little girl I'd ask my parents why my heart is sick, and as an adult, I still ask why have I had to bear so many obstacles. When I received my MS diagnosis I queried again, "Why?" I pondered what I could have done to warrant these illnesses, knowing that they are not reflective or retributive of my actions. I acknowledge these thoughts are of the flesh and of course, I am made of flesh.
I had a situation occur a few days ago that rocked me to my core. I was walking up the stairs on my way to an event and I fell. I couldn't believe it! It felt as though my leg just gave out. The fall frightened me, and it sent me for a ride aboard the "why me" train. I cried for more than one reason. The fall physically hurt, it wounded my pride, it was unexpected, and thoughts of the future surfaced. I wondered if that was a premonition of what's to come. Thoughts of ambulatory issues, giving up my "high heels," and the possibility of disease progression flooded my mind.
The shoes may sound trivial, but most people who have had something taken away from them will identify with the thought process, even if the object is different. I enjoy shoes, and the fact that I can still walk in them indicates some disease stability. Falling brought all of that into question. I closed my eyes hoping that nothing else would be taken from me at this time. I composed myself and went on with the day, laughing and smiling on the outside, while crying profusely within.
The day after I fell, my local heart walk was held. I had the support of my family and friends, and my soul was overjoyed. The day was a temporary respite from all of the anxiety I have been experiencing. Silently, I wondered if I should even walk. I was in pain and did not want yesterday to repeat itself. Pushing aside my fear, I walked with my team and made it to the finish line. I felt accomplished because this was another small battle won.
That day I met two ladies walking to honor the memory of their loved one. They wanted to hear my story and I recounted all of it. I told them of my extensive congenital heart disease journey and my more recent journey with MS. I shared the highs, lows, and blows life has given me. I shared that regardless of all of the mountains I had to climb, I still love life. The two women looked into my eyes and told me they see why I have been chosen. They said they see my light.
We were literally crying together, and I will never forget that conversation as long as I live. In that moment I had an epiphany. During the times I am discouraged or sad, someone comes along or something happens to declare that I have been chosen. I am reminded that even through moments of darkness and brokenness, the light still shines through. From the depths of my being, I feel I have been selected to live this life. I surmise that my bold spirit, compassionate heart, desire to live and refusal to remain silent have led me to this point. I am the vessel that has been assigned to represent life in all of its pain and glory, and I live to tell my story.
My creator wrote my book of life long ago, and who am I to question it? I am certain that there will be other times when I dither and ask why? I am assured that my answer will be found in the eyes of another, in their words of encouragement and in moments when I realize there is a reason for everything. Remember that we never know who we are inspiring. Someone is watching and our light shines brightly. Blessings come unexpectedly and they remind us of the beauty that remains in this sometimes ugly world.
I don't opine that any of us would have chosen this path, yet, it has been chosen for us. We must travel it. Why not us? We are brave and we can do it. Thanks to those two beautiful women for pouring into me, blessing me, and reminding me of the light within. The intent of this column is to pour into your spirit. You are light and you've been appointed to shine yours. We are the chosen ones.
***
Note: Multiple Sclerosis News Today is strictly a news and information website about the disease. It does not provide medical advice, diagnosis, or treatment. This content is not intended to be a substitute for professional medical advice, diagnosis, or treatment. Always seek the advice of your physician or other qualified health provider with any questions you may have regarding a medical condition. Never disregard professional medical advice or delay in seeking it because of something you have read on this website. The opinions expressed in this column are not those of Multiple Sclerosis News Today, or its parent company, BioNews Services, and are intended to spark discussion about issues pertaining to multiple sclerosis.