Cue Me In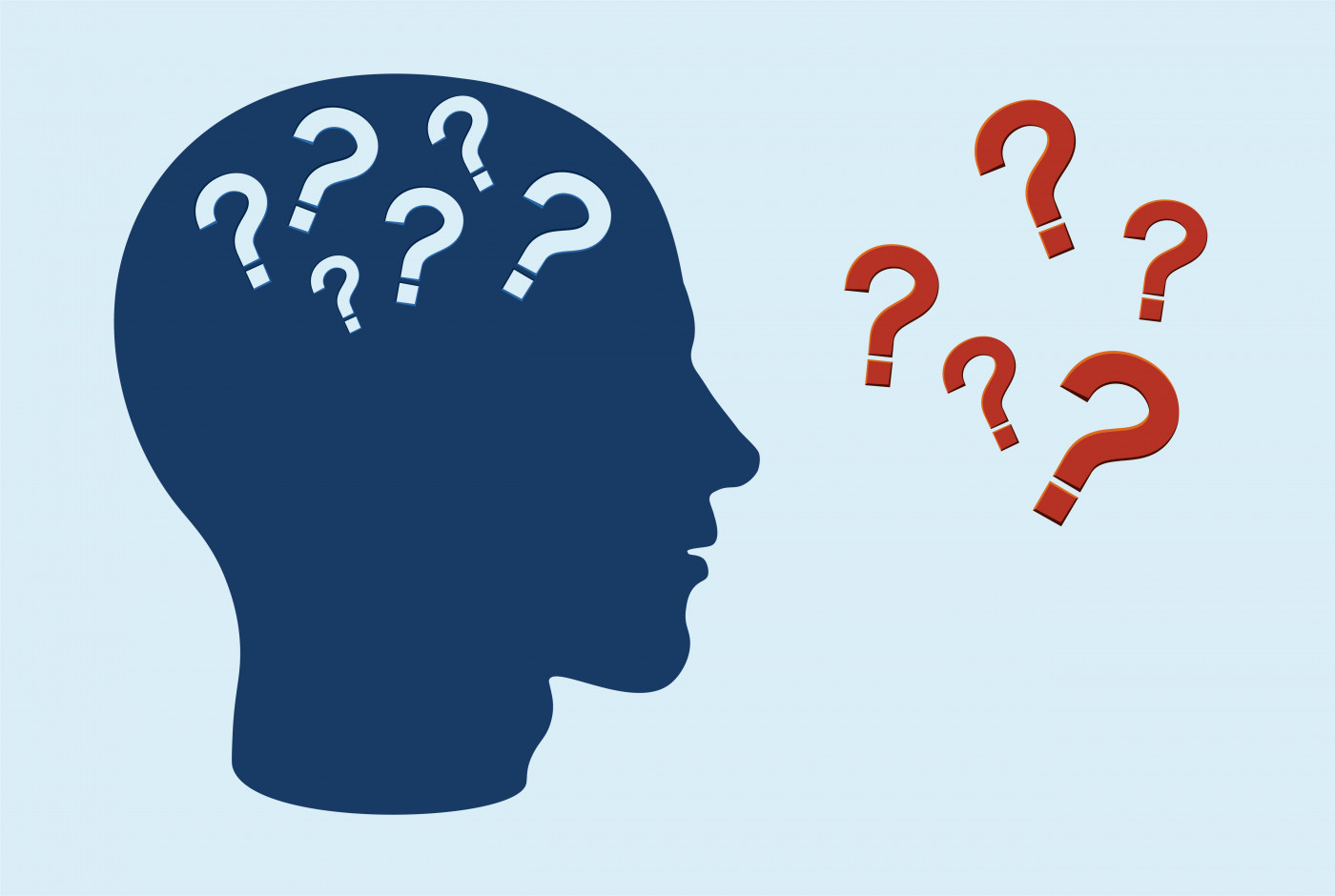 I have every single malady associated with MS. I'm absolutely positive. Because whenever I find out about a new one, or a new study that says we don't sleep well, or we twitch or tremble, or suffer from this deficiency or that, I've got it. Got it, got it, got it. Got. It.
Or at least I think I do.
Somewhere in my info stream, I ran across a story about how those who suffer from MS may have difficulties reading social cues and interpreting what others really mean in conversation. The story and report isn't all that recent (June 2017), so I'm sort of late getting to it. But I've got multiple sclerosis and I'm pretty sure habitual tardiness is a symptom of it. Isn't it?
I was kind of delighted by the story and the study, because it could explain so much in my life and might be an indicator that I've had MS far longer than I suspected. Those times when bosses, coworkers, spouse, family and friends seemingly asked for my opinion and I then shared it? I'm beginning to suspect that they didn't really want one, and if they did, that perhaps I misread the level of directness and diplomacy they were wanting. I think it is actually called the "curmudgeonly cue" and wonder if it's not an affliction that affects a much broader base of the population, perhaps mostly writers and anyone older than 50. A half-century of living or more will get that for you.
Most kidding aside, I'm not quibbling with the study or its findings, but I do wonder how much of this is related to the stress of toting around a disease of the central nervous system and never quite knowing what that disease has in store. How much of it is a subconscious decision not to waste time and effort suffering fools gladly? How much of it is just me being a know-it-all jerk? I can tell I don't process information and situations as quickly or as well as I once did (and so can my wife, which seems unfair, as I am even more flat-footed and defenseless when we have a disagreement).
In a greater way, though, I get more than a little bit of MS-related content in my info stream weekly, if not daily. Lots of times when I read about a new manifestation or symptom I think, "Oh, I've got this, too. Crap!" I spoke with a woman with MS last week who suffers from the same thing, and I'm guessing lots of others with MS do, too.
The hell of it is that sometimes we do suffer from these issues, though my gut suggests many times we don't. Likely it's just fear of the unknown, and I think we in the MS community can give ourselves some forgiveness about that. Most days, I feel reasonably levelheaded about all of this, some days I don't, and sometimes the ongoing progression of the disease and how it is affecting me is frightening. But I think I can be my own worst enemy, too.
Because I am the only one who controls my info stream, I set the preferences, I create my echo chamber. The constancy of the input, the research and studies and possible cures can be hypnotic and alluring, and it can become all too easy to lose myself in it and become a sort of disability diva who is all disease, all the time. And I've got to be bigger than that. Not just for my own good, but for the good of all of those around me who are trying to help, care for and love me.
Like everything about MS — and life in general — I think it's a matter of balance. I want to be informed, but not overwhelmed or constantly panicked. The balance is finding, reaching and maintaining that fine line. Many times I have to share that I have MS, but it doesn't have to be, and shouldn't be, an ever-unfolding blanket that suffocates the life out of me or those I care about.
Unless, that is, a study comes out reporting that people with MS are prone to being funnier, taller, thinner and better-looking than the rest of the population. I definitely want to get some of that.
***
Note: Multiple Sclerosis News Today is strictly a news and information website about the disease. It does not provide medical advice, diagnosis, or treatment. This content is not intended to be a substitute for professional medical advice, diagnosis, or treatment. Always seek the advice of your physician or other qualified health provider with any questions you may have regarding a medical condition. Never disregard professional medical advice or delay in seeking it because of something you have read on this website. The opinions expressed in this column are not those of Multiple Sclerosis News Today or its parent company, BioNews Services, and are intended to spark discussion about issues pertaining to multiple sclerosis.