New Video Series Features 'It Takes a Team'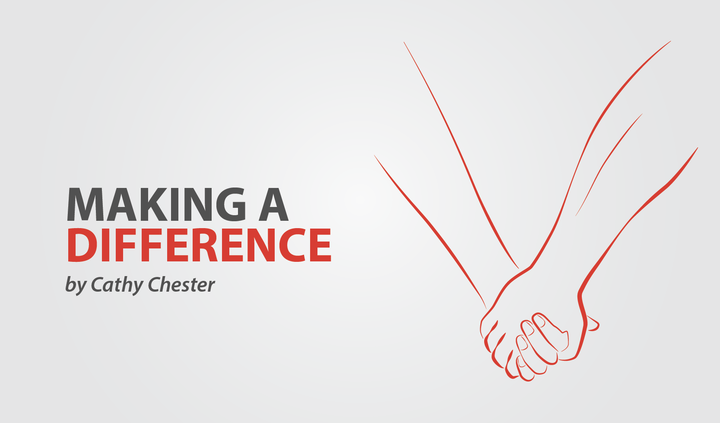 There's a difference between being lucky and being blessed. I learned that difference in 1992, after giving birth to our son. Once the doctors counted 10 toes, 10 fingers and we heard the baby's first cry, I remarked to my husband how lucky we were. One of the nurses standing nearby heard me and said, "You're not lucky, dear girl. You're blessed." She was right.
There are blessings in our lives that may go unnoticed. Having roofs over our heads, food in our bellies and reasons to get up in the morning are three important ones. If you have these in your life, then you are truly blessed.
A few years ago, I wrote an article that listed the reasons I felt blessed despite living with a disease. The comments I received were generally positive, many applauding me for my courage and unique perspective. Yet a few questioned my sanity, called me a few names and wondered how I could come to such a crazy conclusion.
As they say, to each his own. I continue to stand by my conclusion, because in the final analysis we have two choices when faced with adversity, and I choose to find silver linings whenever I can.
But choosing the glass half-full would not be possible without the support of others. We all need a team of family, friends and colleagues who stand with us in our dark days of illness. It's a blessing to have a strong foundation to lean on when we need it most.
Living with an unpredictable disease is a scary proposition, but going it alone is something no one should ever have to do.
That's the idea behind the video I was fortunate to be part of, called "It Takes a Team." Created by MS Teamworks, this TED-type talk is an unscripted conversation among my husband, our son and me, as we discuss what it's like for a family to cope with the struggles of a disease. We hope others will be inspired by what we have to say.
The mantra for the MS Teamworks series is "I have MS. I have a team. I have a future." Each video highlights areas of interest about MS as told by clinicians, caregivers and patients on topics such as pregnancy, managing MS, diet, integrative medicine, mental health, the MS journey, what it means when symptoms get worse, the ABCs of MRI and much more.
I am blessed to have an amazing team of loved ones who allow me to be the best ME I can be, despite the ups and downs of my disease. Our community is blessed with the growing body of research into the cause, better treatments and, hopefully, a cure for MS. We are all blessed with the growing commitment and dedication of many MS clinicians who work tirelessly to improve our quality of life.   
Many thanks to the Consortium of Multiple Sclerosis Centers and Catamount Medical Education for creating this informative and inspirational series.
***
Note: Multiple Sclerosis News Today is strictly a news and information website about the disease. It does not provide medical advice, diagnosis, or treatment. This content is not intended to be a substitute for professional medical advice, diagnosis, or treatment. Always seek the advice of your physician or other qualified health provider with any questions you may have regarding a medical condition. Never disregard professional medical advice or delay in seeking it because of something you have read on this website. The opinions expressed in this column are not those of Multiple Sclerosis News Today, or its parent company, BioNews Services, and are intended to spark discussion about issues pertaining to multiple sclerosis.