Opening People's Eyes to Our Invisible MS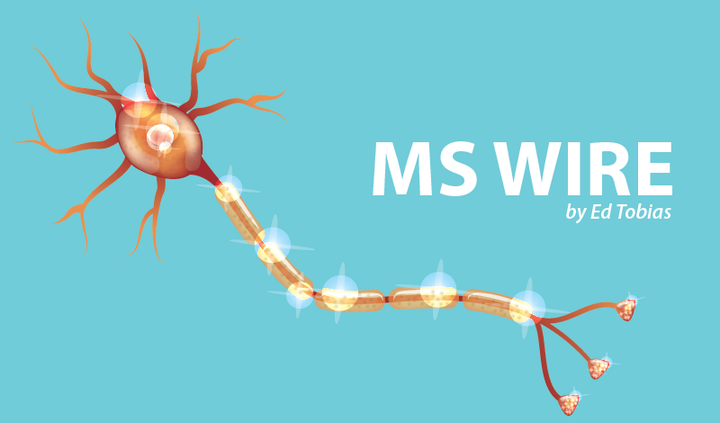 Those of us who have MS know that our disease can be invisible. We don't always stumble when we walk. We don't always use some sort of an assistive device that would alert people to our illness. So what we often get from those who don't know better are those "but you look so good" remarks. Sometimes we even get them from friends and family who think that we're faking our illness, who call us lazy or who simply reject us.
Examples of this pop up in online discussions all the time.
I'm so frustrated. Not 1 person understands how it is to be sick. I'm tired of explaining
***
The thing I run into is EVERYONE is a doctor but NO ONE really knows anything. Unless you are going through this you really have no clue.
***
I often wish there was a way I could share the daily pain I endure with somebody, so they could understand better what it's like. I mean, just for one minute. Fact is, I have people around me whom say they understand, but I don't believe they can truly grasp the level of discomfort/pain I suffer daily. How could they since they don't have MS?
Helping to see the invisible
I've just discovered that there's an organization devoted to supporting people with invisible diseases, like MS. Its goal is to open the eyes of people who can't or refuse to see what we go through. It's the Invisible Disabilities Association, or IDA, and each year in October it promotes Invisible Disabilities Week.
The IDA, which has been around only a few years, creates programs and products that are aimed at educating people who don't believe that our pain is real. Its outreach includes a blog, a Facebook page, and a YouTube channel.
The products the organization sells includes something that I think I'm going to buy and keep in my glove compartment. It's a three-fold booklet (shown at right) that seems perfect for handing to the folks who give you a dirty look because you're parking in a handicapped spot. They also have bumper stickers and car magnets with similar messages.
Multiple sclerosis ID cards
Unfortunately, none of the IDA awareness items is disease-specific. Since, sooner or later, we're all likely to be accused of being drunk when we stumble or hear "had a big night?" as our eyes drop from fatigue at 10 in the morning, a wallet-size card explaining our MS symptoms would be nice to have. And I've found some.
In the United States, the Rocky Mountain MS Center provides an ID card for a $10 fee and a doctor's certification. It shows your contact info on one side and a list of MS symptoms on the other. The RM MS Center tells me it has sent these all over the country.
In the U.K., the MS Society offers a free card via its website.
A photo ID card is available in Australia from MS, (formerly the Australian Multiple Sclerosis Society), via its website.
A Google search will turn up some others.
Cards and pamphlets and wrist bracelets and invisible disease weeks won't be enough to open some people's eyes, of course, but maybe they'll help improve the vision of at least a few.
You're invited to follow my personal blog at www.themswire.com.
(Featured image courtesy of IDA)
***
Note: Multiple Sclerosis News Today is strictly a news and information website about the disease. It does not provide medical advice, diagnosis, or treatment. This content is not intended to be a substitute for professional medical advice, diagnosis, or treatment. Always seek the advice of your physician or other qualified health provider with any questions you may have regarding a medical condition. Never disregard professional medical advice or delay in seeking it because of something you have read on this website. The opinions expressed in this column are not those of Multiple Sclerosis News Today or its parent company, BioNews Services, and are intended to spark discussion about issues pertaining to multiple sclerosis.