Smiling With Intention: Counting Blessings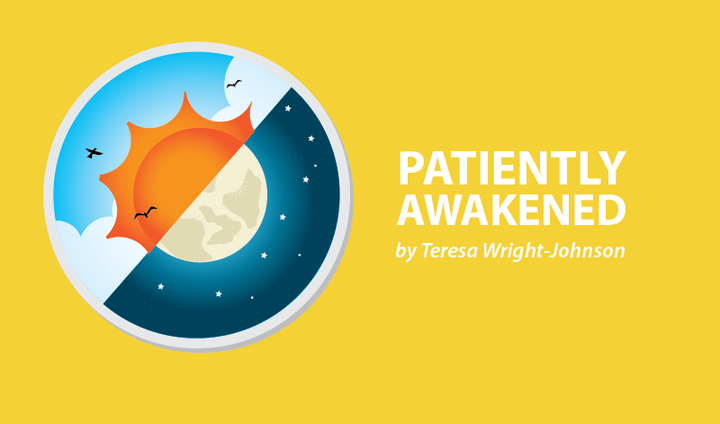 Although a smile costs nothing, it can be just what a person needs. Many have encouraged me throughout my life with a smile, thus teaching me how powerful the act of smiling can be. Someone complimented me on my smile this week. I smiled again with a heartfelt thanks. I must say that I have an awesome dentist, yet my desire to smile exceeds anything aesthetic.
There are many people who have referenced my personality to my smile, and have made the point that I appear to be happy all of the time. This is a fictitious statement. No one is happy all of the time. We have moments and bouts of sadness. However, my truth is that I make a valiant effort to choose happiness. I try to smile whenever I can.
Those who know me, follow my column or have read anything I have written know that I am emotionally candid. I completely expose the content of my heart. I am brutally honest and very descriptive. I believe we need genuine depictions of the human experience, not a happily-ever-after narrative. We know that place exists only in fairy tales.
We must acknowledge that life and illness are complex, and feel comforted that we are never alone. There are others going through similar occurrences. Life, in this way, is the great connector. With that being said, I feel as if I am too blessed to chronicle only my troubles. Life is difficult for everyone, however, if we reflect on our joys we can find something to smile about.
I have learned that on my most difficult days, I must encourage myself. I encourage myself by smiling and believing that I will get through whatever deterrent I am presented with. I can have 100 reasons to cry, yet, when I consider all things, I have 101 reasons to smile. Smiling permits me to muster the strength to get through tribulations. It may not eliminate my illnesses or circumstances, yet it reminds me that I still have hope. I have faith and a reason to go on. I have MS, yet it doesn't define me. I shed tears, yet they eventually dry. I have bad days, yet I believe tomorrow will be better. In moments of gloom, I am assured that this too shall pass.
I am ever reminded that I cannot allow illness and adversity to covet my smile. It reflects who I am on the inside and all that I aspire to be. In addition to my words and actions, a smile is something I want to be remembered by. It is my desire that my family and friends will remember the reasons I smiled through both tragedy and triumph. I hope they, too, will smile unsparingly because life is short and precious. I smile knowing that as long as I can savor the sweetness of my life, I will find the fortitude to stay the course.
In conclusion, MS and chronic illness has the propensity to usurp our happiness. Yes, there are some things we may lament, and to do so is normal. We also should try to remember that in the midst of it all we can search for something that makes us smile. This week I am sending you a smile and virtually, I can feel you sending one back.
"You'll find that life is still worthwhile if you just smile."- "Smile" by Nat King Cole.
***
Note: Multiple Sclerosis News Today is strictly a news and information website about the disease. It does not provide medical advice, diagnosis, or treatment. This content is not intended to be a substitute for professional medical advice, diagnosis, or treatment. Always seek the advice of your physician or other qualified health provider with any questions you may have regarding a medical condition. Never disregard professional medical advice or delay in seeking it because of something you have read on this website. The opinions expressed in this column are not those of Multiple Sclerosis News Today, or its parent company, BioNews Services, and are intended to spark discussion about issues pertaining to multiple sclerosis.