Friendships and MS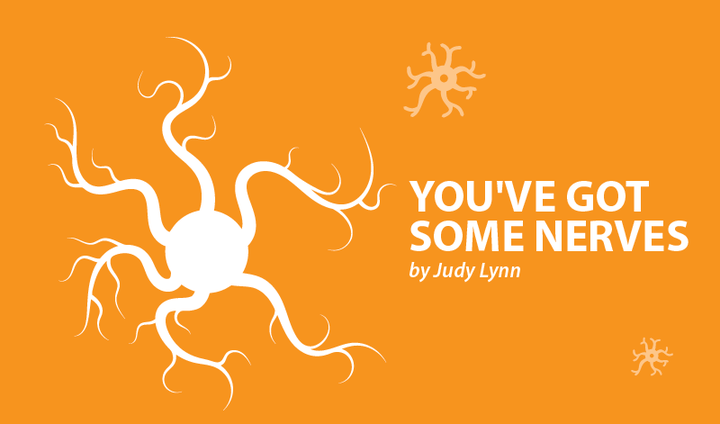 Maintaining friendships can be challenging for those with a chronic illness. It may be difficult for friends to understand the changes that take place because of MS. Some changes are quite sudden and visible, others sneak in slowly. Increased fatigue or pain, I find, are most difficult for friends to understand.
It may take more effort, but it is worth the work to try to maintain friendships. "No matter how long you've had MS, support from others is key," says Nancy Sicotte, MD, director of the MS program at Cedars-Sinai Medical Center in Los Angeles. "Social ties can even make you feel better by helping you manage stress, a key trigger for relapses." For a truly healthy friendship, it is important that others understand what is helpful and what is not.
10 Things You Should Say to Someone with a Chronic Illness offers advice for friends and family of those with a chronic illness. Suggestions run from positive affirmations that acknowledge our effort, to statements that we are not to blame for the ways that our disease dictates our actions, such as a last-minute need to cancel plans.
The flip side is 15 Things Not to Say to Someone with a Chronic Illness. I have been on the receiving end of all of these, on multiple occasions, and often from friends and family. They usually mean well, but sometimes these statements are said out of frustration. Frustration that I said "no" to something. Hurt that I spent my time or energy on other activities. Irritation from listening to me vent about my fatigue or pain.
We cannot control the actions or reactions of others, but those of us with MS can do our part to nurture and strengthen our friendships. Following are a few of the ways:
Make friends with others who have MS, in person or online. These friends are a critical part of my support system. They get me. It is easier to talk to them about my MS symptoms, and easier for them to listen.
Take a friend to a doctor's appointment. Invite him or her to drive you to your next MRI appointment or join you for your neurology checkup. Sicotte points out, "This will allow friends and family to hear directly about the challenges of the disease … a friend can serve as a scribe and an extra set of ears."
Attend an MS function together. Whether it's an entertaining fundraiser, like Walk MS or Rock MS, or an educational opportunity, it will allow your friends to learn more without you doing all the explaining. They may better understand your fatigue, bladder issues, etc., if they hear a professional explain it or meet others living with MS.
Share online resources directly or indirectly through social media, such as your Facebook page. This is another great way to let others be the messenger about MS.
Set healthy boundaries and build free time into your weekly schedule. It may be awkward at first, but the more you practice saying no, the easier it will get. Ask your friends to help you identify what is most important to them.
Those of us living with MS don't get to choose which day we are tired, when the next relapse happens, or how much pain we have. I work to balance my health, family, career, community service, and other friends. I take my medications and supplements, exercise 3-5 days a week, eat healthy, practice gratitude and mindfulness and research MS treatments. I'm not perfect (I should get more sleep), but try hard to be as healthy as possible. I rely on my friends to trust that I am doing my best and my intentions are good, albeit overly ambitious at times.
In How Chronic Pain Affects Your Friendships, Princess in the Tower covers the challenges of unpredictable symptoms, invisible illness, sensory overload, brain fog and other ways that chronic illness may impact relationships. She makes a painful, yet important point: We won't be able to maintain all friendships. Some people aren't capable of the empathy required and some cannot bear the burden of understanding your pain or illness. Others may eventually succumb to compassion fatigue. Princess advises us to practice self-compassion as we let go of friendships. "Just as our lives shift and evolve, we too change and grow, so do the people we share it with. Instead of focusing on the heartbreak of losing loved-ones to your chronic pain and mystifying illness, let go, have compassion for yourself, them too in letting go, and know that new friends do appear."
Supportive friendships are vital for those living with a chronic illness. We should expend our precious energy fostering relationships that fill us, doing our part to support friends, while helping them understand how to best support us.
***
Note: Multiple Sclerosis News Today is strictly a news and information website about the disease. It does not provide medical advice, diagnosis, or treatment. This content is not intended to be a substitute for professional medical advice, diagnosis, or treatment. Always seek the advice of your physician or other qualified health provider with any questions you may have regarding a medical condition. Never disregard professional medical advice or delay in seeking it because of something you have read on this website. The opinions expressed in this column are not those of Multiple Sclerosis News Today or its parent company, BioNews Services, and are intended to spark discussion about issues pertaining to multiple sclerosis.