My Bad Attitude About Lassitude, the Clunky Term for MS Fatigue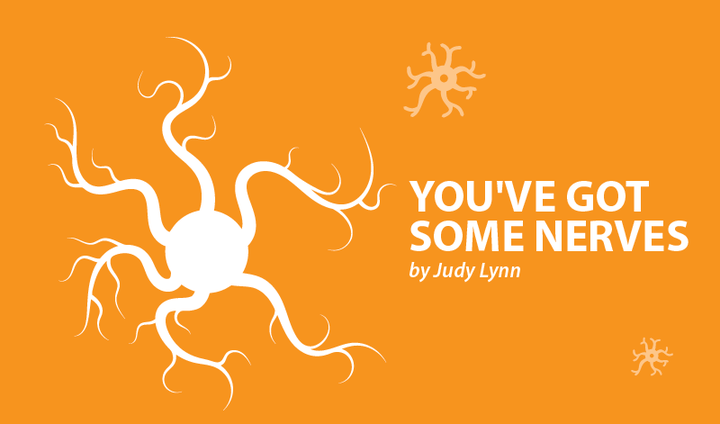 Fatigue is a topic I have not wanted to write about.
It's not because the subject isn't important. As I hemmed and hawed about this week's column topic, fading in and out of an annoying cognitive fog brought on by increased MS fatigue, the task-minded side of me said: "Of course you should write about it. It is the most common universal MS symptom. You should share your understanding."
To which the tired and cranky Judy replied: "I am so tired of being tired, thinking about being tired, talking about being tired. I do NOT want to write about it." So I did not — for eight hours. Finally I decided it was time to talk about my most hated MS symptom: fatigue.
The National MS Society says about 80% of people with MS experience fatigue. Causes can include sleep disruption from pain, more difficulty handling tasks, and the presence of other health conditions like depression.
The question is: Why has fate reserved a unique and special sort of fatigue for MS patients? Believe me, it's true. Couldn't we get a back-stage pass for the pain? That'd be cooler.
The fatigue that's unique to MS is called lassitude. I hate the name. Can't we change it? It sounds like an unfortunate combination of laziness, attitude, and another word for butt that sneaked in there.
The MS society notes that "some people with MS say that family members, friends, co-workers or employers sometimes misinterpret their fatigue and think the person is depressed or just not trying hard enough." Great. So what they really are thinking is: "You need to lose that lassitude, young lady, and get your work done!"
Researchers are still refining the definition of lassitude, but according to the MS society, they've settled on the following characteristics:
Generally occurs daily.
Can occur first thing in the morning, even after a good night's sleep.
Tends to worsen as the day progresses.
Tends to be aggravated by heat and humidity.
Comes on suddenly.
Is generally more severe than normal fatigue.
Is likely to interfere with daily responsibilities.
In the name of semantic drift and urban dictionaries, I'm going to co-opt the term "lassitude." I think researchers' definition is unacceptable, so I'm going to finish the job for them.
I would add the following characteristics to MS fatigue:
Makes a person want to cry because they cannot ____ (fill in the blank), but they are too exhausted to cry.
Causes nodding off at inappropriate times, such as while sitting in waiting rooms, or on buses, or at the dentist's. Even during a meal. (I'm just resting my eyes.)
Creates a tunnel-vision effect: The sensory stimuli one has the strength to process is reduced to those within a two-foot radius of one's head.
Suppresses emotions such as anger, sadness, joy. That's because there isn't enough energy to support these feelings.
Generates second-hand consequences in the form of everything a person is too tired to do: pay bills, buy toilet paper, renew a license, file taxes, visit a sick friend, and on an on.
Damages relationships. Even the closest of family and best of friends cannot always understand why it can be difficult for a person with MS to maintain social relationships.
I could keep going, but frankly I'm too damn tired. That's right, now I am experiencing lassitude about lassitude. If there is one phrase I wish I could stop thinking and saying, it is "I'm too tired."
On more than one occasion I have been around an exhausted toddler who is crying, flailing, and flopping. And I think to myself, "Yep, I feel ya!" They are just acting out what some of us with MS are feeling.
I have an adorable and brilliant 3-year-old nephew who occasionally gets frustrated by this world. My sister-in-law taught him a way to manage his frustration. She stops everything and exclaims, in a wide-eyed and dramatic fashion, "Oh no! Is that a bad attitude? What do we do with bad attitudes?"
I'll tell you what we do with them, folks. We "catch 'em, and we throw 'em away!" (Said with accompanying hand gestures.)
Perhaps a little research, and a renewed commitment to exploring ways to manage my fatigue, can help me throw away my bad attitude about lassitude. But first I'm taking a nap.
Several of my fellow columnists have shared tips to help manage fatigue. Here are a few to check out:
Exploring Methods to Manage MS Fatigue
Does Your MS Fatigue and Energy Need a Boost?
Yoga and Aquatic Exercise Reduce MS Symptoms
Hormones and Diet Help Relieve MS Fatigue
***
Note: Multiple Sclerosis News Today is strictly a news and information website about the disease. It does not provide medical advice, diagnosis, or treatment. This content is not intended to be a substitute for professional medical advice, diagnosis, or treatment. Always seek the advice of your physician or other qualified health provider with any questions you may have regarding a medical condition. Never disregard professional medical advice or delay in seeking it because of something you have read on this website. The opinions expressed in this column are not those of Multiple Sclerosis News Today, or its parent company, BioNews Services, and are intended to spark discussion about issues pertaining to multiple sclerosis.