Thinking About Stopping Your MS Treatments?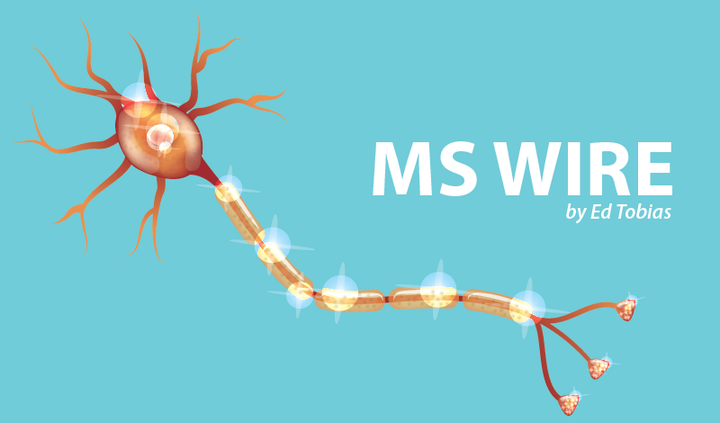 Have you ever thought about stopping whatever MS treatment you're using?
I have. So has John Corboy.
Corboy's not an MS patient. Rather, he's a researcher at the University of Colorado's medical school. And he's studying whether older patients, if they haven't had a relapse for several years, can give up their DMTs. Older means at least 55 and several years means at least five.
Relapses slow as patients age
At the recent MSParis conference, Corboy reported data showing that relapses are more common in younger patients and less frequent as patients grow older. That's certainly been the case with me. I'm 69, and though my disability has slowly progressed, I haven't had a real relapse in, I'd guess, at least 20 years.
Corboy's data are supported by autopsies of MS patients' brains, showing that inflammatory lesions are most prevalent in young patients, while people older than 50 frequently lack signs of inflammation. Again, that's the case with me. My brain MRIs haven't shown any new, active, or growing lesions in many years. Yet, I've been using a series of DMTs — shots, pills, or infusions — every day of my life since my first Avonex shot way back in 1996.
To continue or not to continue?
Yes, that is the question. Is it time for me to get off these drugs? Corboy's data, so far, suggest that this might be the case for some of us. But, more information is needed, and there haven't been many clinical trials that have studied the effects of DMTs on people who are older than 55.
That's why Corboy hopes to recruit up to 300 older MS patients to see what happens if they stop their drugs. His study is called DISCOMS (NCT03073603) and will be conducted at several locations across the U.S. from now until 2021.
Are you interested?
To participate in the study, patients will need to meet several requirements in addition to those I've already mentioned. You can see what they are here. As it turns out, I don't meet all of them, so I won't be asking my neuro about enrolling. And since I'm being treated with Lemtrada, I'm hoping to be drug-free, anyway, at the end of the second round of that treatment.
But, for those of you who are in the 55+ group, and who've been pouring drugs into your body and money into drug co-pays for many years, this is certainly a study to watch. The first results are expected sometime in 2020.
You're invited to follow my personal blog at www.themswire.com
***
Note: Multiple Sclerosis News Today is strictly a news and information website about the disease. It does not provide medical advice, diagnosis, or treatment. This content is not intended to be a substitute for professional medical advice, diagnosis, or treatment. Always seek the advice of your physician or other qualified health provider with any questions you may have regarding a medical condition. Never disregard professional medical advice or delay in seeking it because of something you have read on this website. The opinions expressed in this column are not those of Multiple Sclerosis News Today, or its parent company, BioNews Services, and are intended to spark discussion about issues pertaining to multiple sclerosis.