The MS Alphabet: Mimic, Marcus Gunn Pupil, Mitochondria, and Other 'M' Words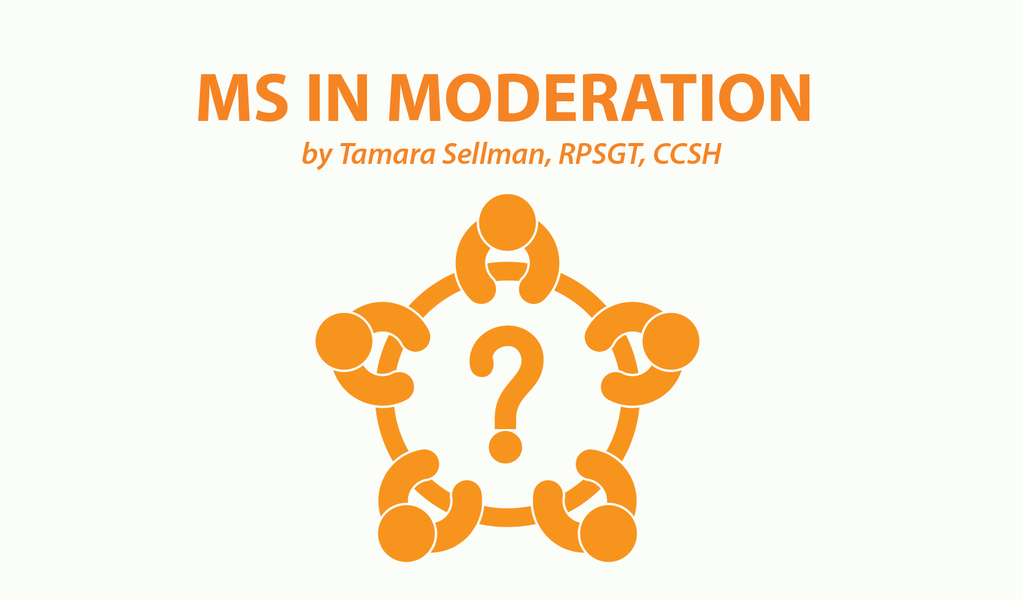 Editor's note: Tamara Sellman continues her occasional series on the MS alphabet with the second of two columns about terms starting with the letter "M."
Symptoms of MS
Marcus Gunn pupil
This is a sign of emerging MS that may be discovered during what is known as the "swinging flashlight test."
In this test, the patient is asked to look straight ahead while a doctor shines a small flashlight toward one eye, then to the other in a quick swinging motion to test your pupils' responses.
Marcus Gunn pupil (also referred to as relative afferent pupillary defect, or RAPD) shows unequal responses in the pupils when exposed to light. Usually, one pupil looks bigger than the other.
This abnormal response clarifies that the optic nerves in one or both eyes are transmitting signals differently from one another. The eyes should always work in tandem for involuntary responses like dilating or constricting; when they don't, it suggests optic nerve dysfunction or damage that points to MS or a related neurological problem, optic neuritis, as a cause.
MS abbreviations
MSFC (Multiple Sclerosis Functional Composite)
The MSFC is the instrument that neurologists use as part of a diagnostic protocol to identify and confirm multiple sclerosis as a diagnosis.
Since MS is a diagnosis of elimination, this composite was developed as a standard procedure for all neurologists to follow to achieve an accurate clinical impression of patients suspected of having MS.
Most people with MS or with symptoms that strongly suggest MS have undergone a bevy of tests to help rule out other conditions (see "Mimic," below). The National Multiple Sclerosis Society houses a PDF copy of the MSFC on its website.
Common MS terms
Mimic
Many health conditions are said to "mimic" MS: They share many symptoms in common and may present similar outcomes in diagnostic tests. The challenge with any MS diagnosis is differentiating between a real case of MS and an MS mimic.
The following conditions are commonly known to mimic MS:
Acute disseminated encephalomyelitis (ADEM)
Behçet's disease
Brain tumors
Cerebral autosomal-dominant arteriopathy with subcortical infarcts and leukoencephalopathy (CADASIL)
Cervical spondylosis
Chiari's malformation
Fibromyalgia
Hereditary cerebellar degeneration
Human immunodeficiency virus (HIV)
Human T-cell lymphotropic virus-1 (HTLV-1)
Leukodystrophy
Lyme disease
Migraine
Mitochondrial disease
Myasthenia gravis
Neuromyelitis optica spectrum disorder (NMOSD)
Neurosyphilis
Progressive multifocal leukoencephalopathy (PML)
Psychogenic disorders (such as unexplained blindness or paralysis)
Sarcoidosis
Sjögren's syndrome
Stroke
Systemic lupus erythematosus (SLE)
Vasculitis
Vitamin B12 deficiency
Treatments for MS are vastly different from treatments for other health conditions. It's important that an accurate diagnosis is made to ensure the safety and well-being of the patient.
The biology of MS
Mitochondria
These are commonly known as the "powerhouses," "generators," or "factories" of our cells. They are organelles (which means they are smaller compartments inside our cells). Their chief purpose is to process sugars, fats, and proteins available in the bloodstream into energy the body can use. Mitochondria are responsible for 90 percent of the energy generated within the body.
In addition, the mitochondria also perform waste product "recycling" and cannibalize unhealthy cell growth in the body (such as tumors).
Researchers have long suspected an association between multiple sclerosis and mitochondrial activity.
Recent research shows that in human brain tissue samples, a protein called Rab32 was found in large quantities in the brains of people with MS, a substance nearly absent in brain cells taken from healthy brain tissue. They discovered that a miscommunication between the mitochondria and the cell's built-in calcium supply might be causing the proliferation of Rab32, which is considered a toxin when it occurs in large quantities.
MS treatments
Mitoxantrone (MX)
Marketed as Novantrone, this is a form of immunosuppressive chemotherapy primarily developed to treat cancer. However, it has been approved for use as a treatment for the full spectrum of MS varieties, especially the more aggressive and progressive ones.
It is administered intravenously every three months, and a person may use up to 140 milligrams over their lifetime. Because of a related concern with heart health after using MX, the FDA has labeled it a "black box" medication and advises that heart monitoring take place for anyone using it to treat MS.
***
Note: Multiple Sclerosis News Today is strictly a news and information website about the disease. It does not provide medical advice, diagnosis, or treatment. This content is not intended to be a substitute for professional medical advice, diagnosis, or treatment. Always seek the advice of your physician or other qualified health provider with any questions you may have regarding a medical condition. Never disregard professional medical advice or delay in seeking it because of something you have read on this website. The opinions expressed in this column are not those of Multiple Sclerosis News Today or its parent company, BioNews Services, and are intended to spark discussion about issues pertaining to multiple sclerosis.