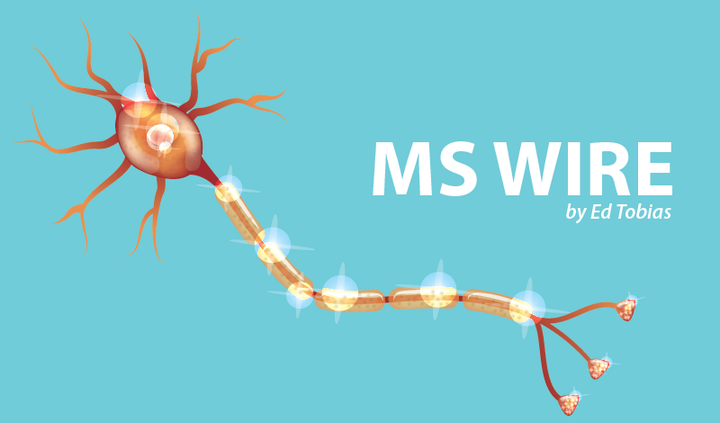 I was just monkeying around while on vacation a few weeks ago, amazed that the animals jumping between my wife and myself were actually listening to the commands of their owner. I knew that chimps and apes were smart, but seeing monkeys respond to commands was new to me.
I had no idea how well some monkeys can be trained until I read an article in Neurology Now. There, I discovered that some of these little guys are helping people with MS and some other disabilities with their daily activities.
These service monkeys are capuchins. They're considered to be the most intelligent of the monkey family, similar to chimps and, some say, as bright as a 3-year-old. Since moving in with MS patient Corrine Peters, who's profiled in the article, a capuchin named Glassie has learned to take off Peters' shoes, retrieve objects, and help get mail out of her mailbox. Capuchins can also be trained to turn book pages and door knobs and even scratch an itch or groom a patient:
The monkeys are trained to do all this at a nonprofit organization called Helping Hands, and it's not a quick or simple task, as the Neurology Now article makes clear:
"The monkeys are raised from infancy with a foster family to become accustomed to living in a home. At about age 8, they are transferred to "Monkey College" in Boston, where trainers work one-on-one with them — a process that can take up to five years."
Once a monkey is placed in a home, a trainer spends about a week with the family getting the capuchin and the family comfortable with each other. And then there's continued telephone support.
It's also not a simple task to obtain one of these six-to-eight-pound helpers. The application process may take as long as six months and it requires interviews with family members and caretakers and a video tour of a patient's home. And not everyone is eligible. For example, you need to spend most of your time at home; to be able to control a wheelchair; and there can be no young children in the home. Also, the Helping Hands website cautions that not every patient will find a monkey match.
"The application process is deliberately designed to give us adequate time for this exploration. For most applicants, this takes three to six months. Applicants who complete the entire process may be matched with a carefully selected monkey helper. For others, the process will reveal that a monkey helper is not the right fit."
We are sorry that this post was not useful for you!
Let us improve this post!
Tell us how we can improve this post?