The MS Alphabet: Paroxysms, Plasmapheresis, and Other 'P' Words (Part 1 of 7)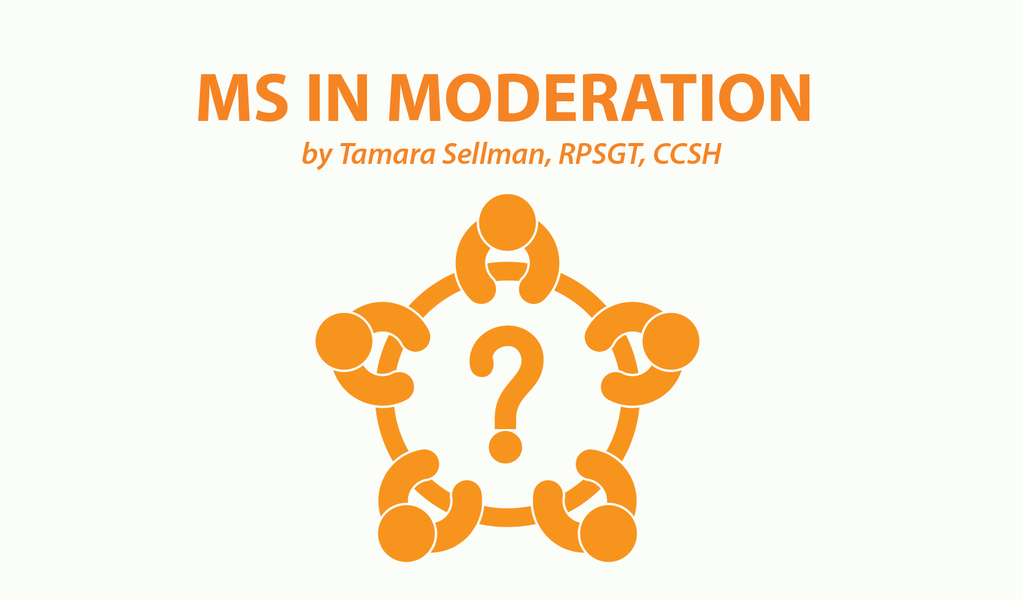 Editor's note: Tamara Sellman continues the MS alphabet with the first in a series referencing terms starting with the letter "P." 
Symptoms of MS
Paroxysms
This term describes sudden and violent occurrences of symptoms in those who are chronically ill. The symptoms may be pre-existing but in remission, or they may be sudden and acute, as in the case of a relapse. For people with MS, this term typically refers to muscle spasms that suddenly occur and escalate in severity over a short period of time.
MS abbreviations
PBA (pseudobulbar affect)
Pseudobulbar affect occurs in one out of 10 people with MS. It describes the sensation of experiencing a sudden emotional outburst (such as extreme laughter or crying) without any known trigger. The episodes are uncontrollable and can be distressing or embarrassing.
PBA is considered a neurological condition, but not much is known about it. Current theories suggest it is a mood disorder linked to central nervous dysfunction. While researchers don't really know what causes it, PBA can be treated by a medication called Nuedexta, which combines dextromethorphan hydrobromide and quinidine sulfate.  
Common MS terms
Prognosis
When seeing a doctor about a health problem, two assessments are generally sought from the physician: diagnosis and prognosis. While diagnosis is the doctor's objective identification of the health problem, the prognosis is defined as what the doctor predicts will be the likely course of the health problem.
When diagnosed with MS, one's prognosis is shaped by gender, age at diagnosis, and symptoms. The type of MS also contributes to prognosis; relapsing-remitting forms (RRMS) can be treated to halt progression, whereas primary progressive forms (PPMS) suggest a continual worsening of the disease.
The biology of MS
Pyramidal tracts
The pyramidal tracts are unified pathways of nerve fibers found in the spinal column. They regulate the control of motor (muscular) functions in the body. They're named pyramidal because they pass through the lowest part of the brain, known as the medulla oblongata, which has a pyramid shape.
The pyramidal tracts include two separate tracts: the corticospinal tract (which also resembles an inverted pyramid) and the corticobulbar tract.
The corticospinal tract serves voluntary movements, conducting nerve signals from the brain to the spinal cord. Meanwhile, the corticobulbar tract conducts signals from the brain to the cranial nerves, which control muscles used for eating, swallowing, facial expression, and other functions.
MS treatments
Plasmapheresis
This is a form of plasma exchange similar to dialysis. It "cleans" the blood of toxic agents by replacing a patient's plasma (the liquid aspect of one's blood) with donated plasma or a plasma substitute.
People with severe, nonprogressive forms of MS who experience sudden, severe relapses, might seek plasmapheresis as a treatment if anti-inflammatory steroid treatments aren't a viable option.
Plasmapheresis can take place either in a hospital or an outpatient clinic. The patient reclines while a technician inserts a catheter needle into a vein in each arm.
The patient's blood is removed through one of these catheters. It is sent to a machine that separates the plasma from the blood cells. Blood cells are then added to fresh plasma (or a plasma substitute). That mixture is then injected into the body through the catheter in the other arm.
The process can take from two to four hours and treatments can occur twice or thrice weekly for two or more weeks.
This short-term solution works by removing certain proteins from the plasma that are related to the immune response and can cause sudden damage to the central nervous system. By removing and replacing the problematic plasma, the goal is that the flare-up will clear, the damage will be prevented, and symptoms will reside.
Plasmapheresis has some risks and side effects. During the exchange, blood pressure will drop, leaving the patient feeling dizzy, weak, or nauseated. After the procedure takes place, fatigue can set in but it's generally mild and temporary. Plasmapheresis can also lead to bleeding, allergic responses, a higher risk of infection and rare blood clots.
***
Note: Multiple Sclerosis News Today is strictly a news and information website about the disease. It does not provide medical advice, diagnosis, or treatment. This content is not intended to be a substitute for professional medical advice, diagnosis, or treatment. Always seek the advice of your physician or other qualified health provider with any questions you may have regarding a medical condition. Never disregard professional medical advice or delay in seeking it because of something you have read on this website. The opinions expressed in this column are not those of Multiple Sclerosis News Today or its parent company, BioNews Services, and are intended to spark discussion about issues pertaining to multiple sclerosis.