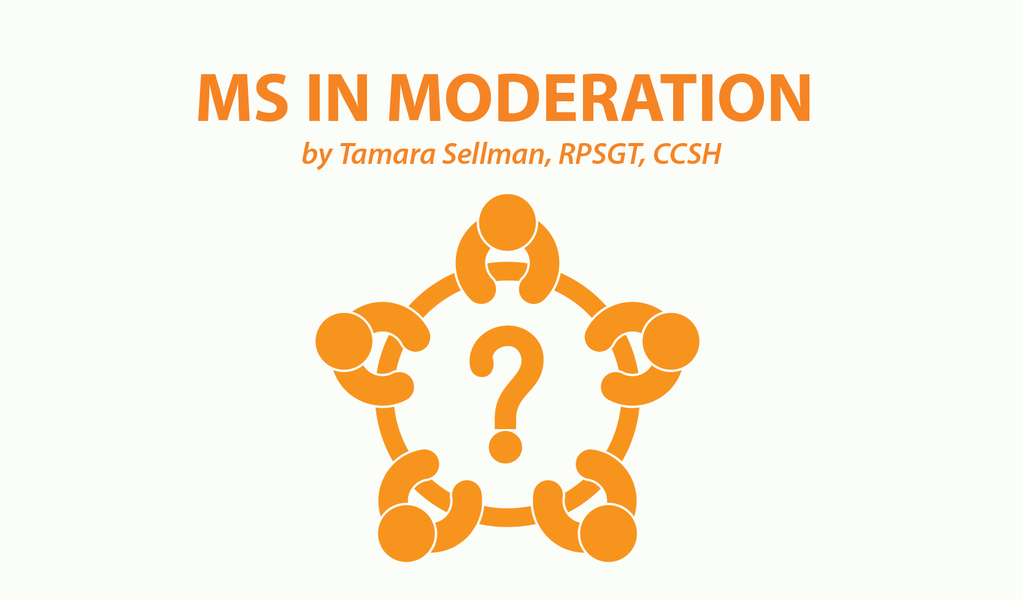 Editor's note: Tamara Sellman continues the MS alphabet with the first in a series referencing terms starting with the letter "P." 
Symptoms of MS
Paroxysms
This term describes sudden and violent occurrences of symptoms in those who are chronically ill. The symptoms may be pre-existing but in remission, or they may be sudden and acute, as in the case of a relapse. For people with MS, this term typically refers to muscle spasms that suddenly occur and escalate in severity over a short period of time.
MS abbreviations
PBA (pseudobulbar affect)
Pseudobulbar affect occurs in one out of 10 people with MS. It describes the sensation of experiencing a sudden emotional outburst (such as extreme laughter or crying) without any known trigger. The episodes are uncontrollable and can be distressing or embarrassing.
PBA is considered a neurological condition, but not much is known about it. Current theories suggest it is a mood disorder linked to central nervous dysfunction. While researchers don't really know what causes it, PBA can be treated by a medication called Nuedexta, which combines dextromethorphan hydrobromide and quinidine sulfate.  
Common MS terms
Prognosis
When seeing a doctor about a health problem, two assessments are generally sought from the physician: diagnosis and prognosis. While diagnosis is the doctor's objective identification of the health problem, the prognosis is defined as what the doctor predicts will be the likely course of the health problem.
When diagnosed with MS, one's prognosis is shaped by gender, age at diagnosis, and symptoms. The type of MS also contributes to prognosis; relapsing-remitting forms (RRMS) can be treated to halt progression, whereas primary progressive forms (PPMS) suggest a continual worsening of the disease.
The biology of MS
Pyramidal tracts
The pyramidal tracts are unified pathways of nerve fibers found in the spinal column. They regulate the control of motor (muscular) functions in the body. They're named pyramidal because they pass through the lowest part of the brain, known as the medulla oblongata, which has a pyramid shape.
The pyramidal tracts include two separate tracts: the corticospinal tract (which also resembles an inverted pyramid) and the corticobulbar tract.
We are sorry that this post was not useful for you!
Let us improve this post!
Tell us how we can improve this post?