My Lemtrada Journey: A New Year's Update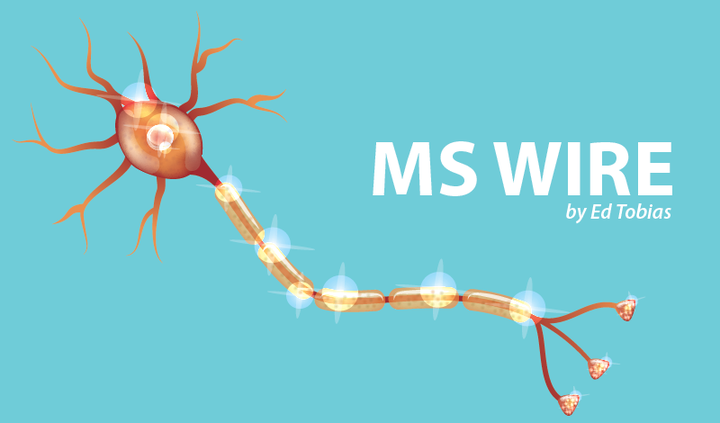 Happy new year to all.
The start of the new year seems like a good time to assess what my journey has been like since my first round of Lemtrada (alemtuzumab) back in December 2016. The road has had bumps and hills and dips. But, overall, Lemtrada has taken me where I hoped it would — a place where my MS seems to be stable and my symptoms seem to be a bit improved.
The first three months post-infusion were a real roller coaster. The lowest dip was in late January, when I developed a fever, slight headache, and a cough. Naturally, my energy level also dropped. It was diagnosed as strep, and after downing antibiotics for about 10 days I was much better.
Around the five-month point, my wife thought I was walking a little better. That's still the case, but not always. I can flex my left foot up from the ankle just a little. Cramping in the insoles of my feet, which took place almost every night when I got into bed, has been reduced significantly. An MRI of my brain at six months showed no new, active, or growing lesions. But my brain scan has been stable for many, many years anyway. It's the lesions on my cervical and lumbar spine that are giving me mobility problems. On the other hand, a physical exam by my neurologist confirmed what my wife Laura had detected: I was walking a bit better. So, all positive stuff.
Other small changes involve my B&B: bladder and bowels. Sorry if I'm over-sharing, but I'm happy to report that my bowels have become slightly more regular and my bladder control has improved with less urgency and less frequency. Most nights I'm up only once to make a pee trip and, occasionally, I even sleep a straight six or seven hours. That alone is worth the price of admission to the Lemtrada roller coaster.
Are there still problems?
Back in February, I developed an aching pain in both hips. At times, that pain would shoot down one or both legs when I put weight on them. My neuro told me it wasn't related to the infusions. Some Lemtrada patients suggested that it's the feeling of my body "making new bone marrow." The shooting pain disappeared last spring. The ache remains today, but it's much less noticeable.
Last fall, I developed a pain in one shoulder that runs down my arm when I move it to certain positions. It feels like it's in my muscle and I'm thinking it may be tendonitis. It seems to improve with rest and staying away from my keyboard (!), and I'm planning to try some physical therapy to see if that helps.
What about my labs?
Lemtrada is designed to deliver a knock-out punch to B- and T-cells that carry an antibody that's thought to play a roll in destroying myelin. When the immune system reboots, it's hoped the new B- and T-cells will appear minus that rogue antibody.
Because the Lemtrada treatment attacks parts of our immune system, we "Lemmies" have a fixation with the results of the monthly lab tests that we're required to have. So far, they show my treatment is acting as advertised. After one month, my CD-4 count was down to 40 (normal is 359-1,519) and my CD-4 percentage was 10 (normal is 38.8-58.5). That showed the drug destroyed a bunch of T cells, as it should.
A month later, the CD-4s were above 200, which is the level at which anti-viral medications are no longer required. That count has hung just below the normal range ever since. That's to be expected. CD-4 measures T-cells, and we want them to return slowly, over a year or even much longer.
On the other hand, B-cells are expected to return to normal after six or eight months. (That's why Ocrevus, which only attacks B-cells, requires an infusion every six months.) I'm happy to say that at six months, most of my B-cell measurements were just a little lower than normal.
Then, there's the TSH count, which measures thyroid function. That's an important measurement because Lemtrada can impact thyroid function. I'd been on a thyroid medication for a number of years prior to Lemtrada, so when my TSH count began to rise slightly above normal at about the 10-month point, it was a simple matter to correct that by slightly changing the dose of my thyroid med.
Ready for round 2
Well, not quite yet. Normally, I would have had an MRI and a visit with my neuro last month in advance of round two. But my wife and I left Maryland on New Year's Day to drive to Florida, and my doctor and I decided that the MRI, the exam, and round two could all wait until after our late March return home. Look for my next Lemtrada update in early Spring.
You're invited to follow my personal blog at: www.themswire.com.
***
Note: Multiple Sclerosis News Today is strictly a news and information website about the disease. It does not provide medical advice, diagnosis, or treatment. This content is not intended to be a substitute for professional medical advice, diagnosis, or treatment. Always seek the advice of your physician or other qualified health provider with any questions you may have regarding a medical condition. Never disregard professional medical advice or delay in seeking it because of something you have read on this website. The opinions expressed in this column are not those of Multiple Sclerosis News Today or its parent company, BioNews Services, and are intended to spark discussion about issues pertaining to multiple sclerosis.