The MS Alphabet: Prednisone, Ptosis, PwMS, and Other 'P' Words (Part 2 of 7)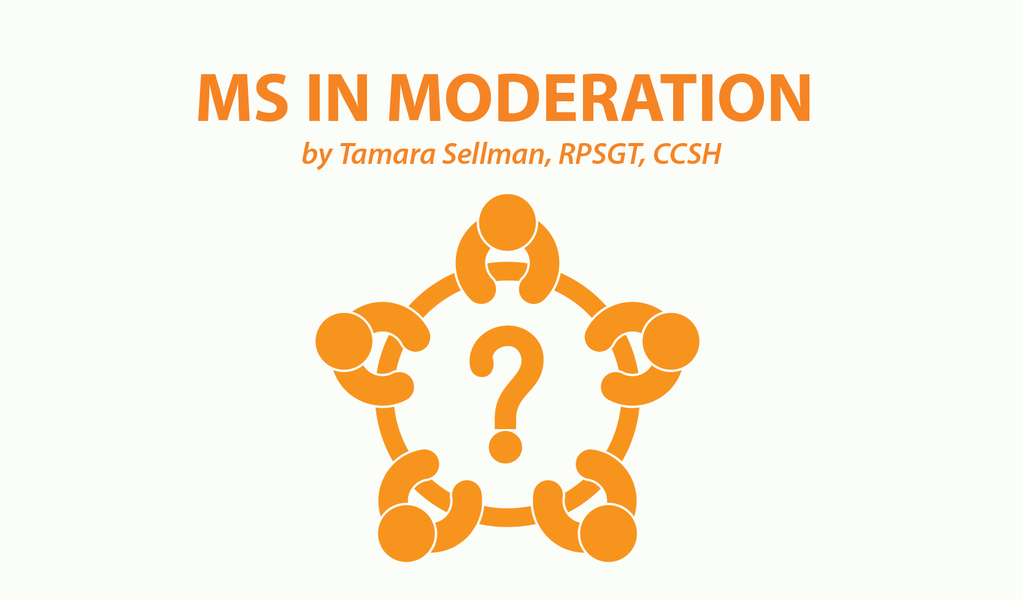 Editor's note: Tamara Sellman continues her occasional series on the MS alphabet with the second column in a series of seven referencing terms starting with the letter "P."
Symptoms of MS
Ptosis
Commonly referred to as "droopy eyelid," ptosis (pronounced TOE-sis) sags eyelids periodically as the result of nerve damage and fatigue to the muscles that operate them.
Like many of MS's odd symptoms (such as frequent hiccups or paresthesia), most cases of MS-related ptosis aren't corrected unless it severely blocks vision.
In cases where ptosis is a temporary condition related to relapse, doses of steroids (see prednisone below) may take care of the problem. Surgery on the eye can correct severe cases of permanent ptosis, and an external device known as a ptosis crutch, which is built into the frames of eyewear, can help lift the eyelids during periods of droopiness. 
Ptosis is not only a common sign of MS but also of another neurological condition, myasthenia gravis (MG), so it's worth mentioning to your neurologist if you notice changes in your eyelids to determine the cause. Droopy eyelids can also be a sign of stroke or Bell's palsy, or result from LASIK surgery or Botox use.
MS abbreviations
PwMS (People with multiple sclerosis)
Digital communications have brought about a series of abbreviations used in social media to help reduce character count or simplify the discussion. PwMS simply means "People (or Person) with multiple sclerosis."
Common MS terms
Pathology
This is the branch of science specializing in identifying the causes and effects of diseases. It implements laboratory examination of body tissues to help improve diagnoses and support forensic science.
In the case of MS, the most distinct pathological marker scientists work with is a type of scar (lesion) in the nervous system referred to as MS plaque. This plaque can reveal the disease's course and load in the central nervous system.
The biology of MS
Periventricular region
This part of the brain (also known as periventricular white matter) sits on either side of the ventricles, which are located deep inside the top section of the brain. This grouping of white matter contains nerve fibers that quickly conduct nerve impulses to muscles throughout the body.
When MRI (magnetic resonance imaging) tests are conducted in suspicion of MS diagnosis, these areas are examined for evidence of lesions to confirm a diagnosis as part of the 2010 Revised McDonald Diagnostic Criteria for MS.
Damage to the periventricular white matter is associated with physical disability, slower nerve conduction to and from the muscles, poor motor coordination, weakened muscular strength, and slower cognitive processing speed.
MS treatments
Prednisone
This is a common corticosteroid treatment used for acute relapses or exacerbations of MS. Prednisone counters the inflammatory response in the body caused by an immune system attack on the myelin sheaths in the central nervous system (the brain and the spinal cord).
It is also commonly used to treat flare-ups of optic neuritis, which can be extremely painful and lead to sudden vision loss.
For mild to moderate attacks, oral prednisone may be used to reduce the duration of a relapse. For severe relapses, Solu-Medrol (methylprednisolone sodium succinate) is injected intravenously for a period of three to five days, followed by an oral prednisone taper.
Steroid use has complications, such as sleep disturbance, mood and behavioral problems, secondary infections, fluid retention, osteoporosis, high blood pressure, and other long-term problems.
It used to be a common procedure to start a steroid treatment at the sign of an MS flare. However, in light of these side effects, the use of prednisone to treat one's relapse might not be the best option for you; consult your neurologist before starting a course of steroids.
Also, be aware that steroid use often requires a tapering off process rather than an abrupt discontinuation.
***
Note: Multiple Sclerosis News Today is strictly a news and information website about the disease. It does not provide medical advice, diagnosis, or treatment. This content is not intended to be a substitute for professional medical advice, diagnosis, or treatment. Always seek the advice of your physician or other qualified health provider with any questions you may have regarding a medical condition. Never disregard professional medical advice or delay in seeking it because of something you have read on this website. The opinions expressed in this column are not those of Multiple Sclerosis News Today or its parent company, BioNews Services, and are intended to spark discussion about issues pertaining to multiple sclerosis.