Worrying About the Dye Used in My MRIs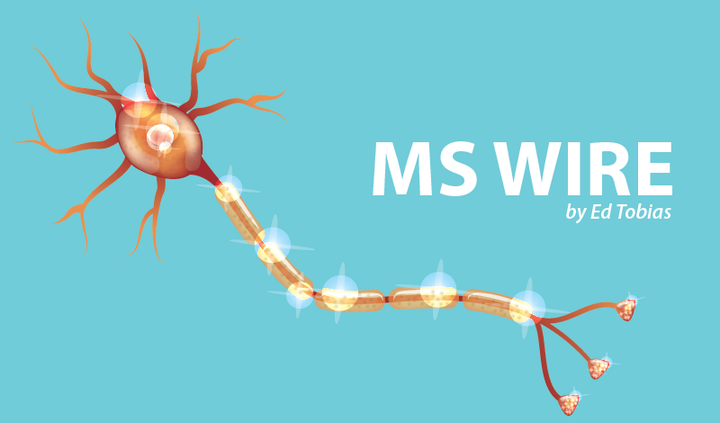 The Food and Drug Administration (FDA) issued a safety alert about gadolinium, the dye that's injected when our doctors order a brain MRI "with and without" contrast. The dye provides the contrast that "lights up" areas of MS inflammation in the brain.
But the FDA advisory is sort of half-baked, leaving me to worry about whether I should be worried. It says that a small amount of that dye may remain "in patients' bodies, including the brain, for months to years after receiving these drugs" during an MRI. The advisory goes on to say that gadolinium retention hasn't been directly linked to adverse health effects "in patients with normal kidney function," and says the FDA believes that the benefit of using the dye outweighs the risk. But I'm still a little concerned.
Here's why I'm concerned
Though the FDA issued notices about gadolinium in the past, this one actually orders companies that make gadolinium-based contrast agents (GBCAs) to conduct new safety tests on animals and humans. That concerns me.
The FDA says the only known health problems "related to gadolinium retention have involved patients with pre-existing kidney failure." But then FDA advisory goes on to say:
"FDA received reports of adverse events involving multiple organ systems in patients with normal kidney function. A causal association between these adverse events and gadolinium retention could not be established."
So, if I understand this correctly, the FDA received reports of problems in patients with normal kidney function but it hasn't been able to directly link those problems to the dye that went into their brains. Did the FDA happen to leave out the qualifying word "yet" from the advisory? That concerns me.
My most recent "with and without" MRI was done in December, not long after this latest FDA advisory was issued. Before the test, I asked the technician what she thought about the new advisory. She hadn't heard about it. That concerns me.
I've been having one or two contrast MRIs each year since gadolinium was introduced around 1988. That's somewhere between 30 and 60 scans, over nearly three decades, during which I was injected with gadolinium. It seems like a lot of dye and that concerns me.
My neurologist is aware of the FDA advisory and of the research over the past decade that indicated that the brain might retain some of the injected gadolinium. Because the amount is very small, and because the people affected by it appear to be limited to those who already have severe kidney disease, she tells me she's not concerned.
I trust my neuro. If she's not concerned, I'm not as concerned. But I'll be keeping a close watch on any other news that comes out about the contrast chemical that's used for our MRIs.
You're invited to view my personal blog at www.themswire.com.
***
Note: Multiple Sclerosis News Today is strictly a news and information website about the disease. It does not provide medical advice, diagnosis, or treatment. This content is not intended to be a substitute for professional medical advice, diagnosis, or treatment. Always seek the advice of your physician or other qualified health provider with any questions you may have regarding a medical condition. Never disregard professional medical advice or delay in seeking it because of something you have read on this website. The opinions expressed in this column are not those of Multiple Sclerosis News Today or its parent company, BioNews Services, and are intended to spark discussion about issues pertaining to multiple sclerosis.