MS, Gut Bacteria, and the Lonely, Stressful Job of Finding Your Way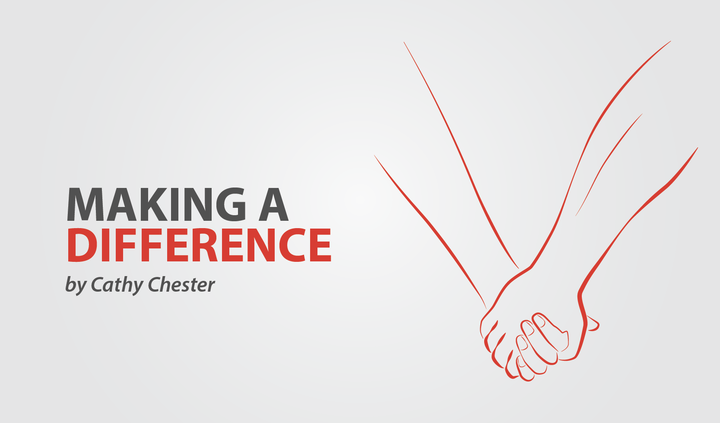 My life has been in limbo for several months and it's been a dark and scary place to be. One quickly learns that life can be unpredictable when living with multiple sclerosis. Each day can bring different challenges and life will never be the same.
But I must now face a new challenge, one I was not prepared for. I've been writing a lot about gut health because I struggle daily with stomach pain, diarrhea, nausea, dizziness, and joint pain. This stems from the diagnoses I received in 2017; small intestinal bacterial overgrowth (SIBO), a hiatal hernia, and acid reflux are all wreaking havoc on my body.
SIBO is chronic, so now I'm the proud owner of two chronic illnesses. Lucky me.
I'm back to square one, fighting my way through an endless and overwhelming learning curve. Unlike my MS diagnosis in 1986 when there was no internet to rely on, the web is now at my fingertips, and it can be both a help and a hindrance. A plethora of information is available, both trustworthy and spam, and I had to find sources I could depend on for the sake of my health.
I've also found some of my doctors are unfamiliar with SIBO. That is both disappointing and maddening. I'm left feeling anxious as I'm forced to look for more knowledgeable doctors.  
To top it off, current research finds a link between gut health and autoimmune disease. This article details how a study found gut bacteria may drive progression in MS patients. Yikes.
As days pass into weeks of finding my way around a life I hardly recognize, I'm forced to stay close to home. Stomach pain and the need to be near a bathroom forces me to cancel social and professional engagements.
As if all this weren't enough, my MS is barking at me after months of enormous stress and anxiety. My legs are weak, I can't feel half of my body, and the level of fatigue is enormous. "Stay strong, stay strong," the little voice inside my head screams. "I'm trying," I answer. But I don't know how much I can take.
I consulted with a new gastroenterologist from Johns Hopkins Medicine who prescribed Bentyl (dicyclomine), an antispasmodic, to relieve stomach pain. He also recommended scheduling an appointment with a well-respected registered dietitian from Johns Hopkins Medicine who will hopefully help me use food as medicine.
I've already eliminated gluten, dairy, and sugar from my diet since they can attach themselves to unwanted bacteria in the gut. Yet, what I'm doing on my own doesn't seem to be enough. I need someone to guide me. Mealtimes are no longer pleasurable. Every bite I take I wonder if my stomach will digest it normally or I'll pay the price with stomach pain. I can't wait for my first session to begin. I pray she can help me get my life back on track.
And I pray my MS goes back into remission.
Following are a few articles about the relationship between gut bacteria and MS. More and more research is being done on gut health and MS, and we all need to stay on top of it for the sake of our health.
Wish me luck and please say a prayer. I'll need it.
***
Note: Multiple Sclerosis News Today is strictly a news and information website about the disease. It does not provide medical advice, diagnosis, or treatment. This content is not intended to be a substitute for professional medical advice, diagnosis, or treatment. Always seek the advice of your physician or other qualified health provider with any questions you may have regarding a medical condition. Never disregard professional medical advice or delay in seeking it because of something you have read on this website. The opinions expressed in this column are not those of Multiple Sclerosis News Today or its parent company, BioNews Services, and are intended to spark discussion about issues pertaining to multiple sclerosis.