More and More Studies Linking Multiple Sclerosis to the Gut Microbiome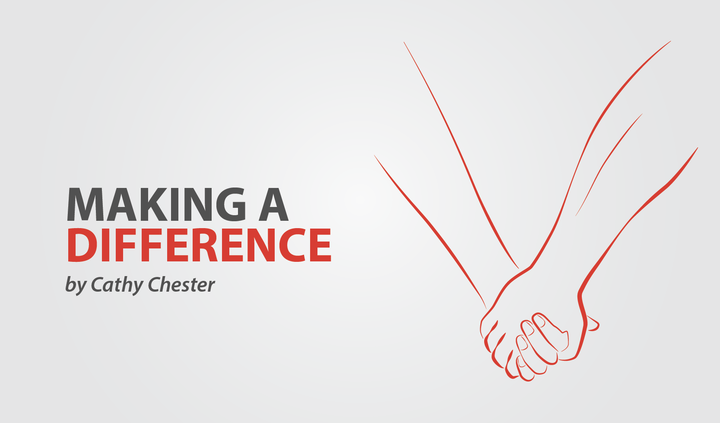 The past few months have not been fun. We lost my father-in-law, put our beloved cat down, and moved from our home to a townhouse that is too small and poorly built.
With a low inventory of rental properties in our area, and a record number of prospective renters, we were forced to rent whatever property we could find.
Needless to say, I wasn't surprised when my MS flared. As if that weren't enough, I began experiencing constant abdominal pain and diarrhea. Life, as I knew it, was crumbling before my eyes.
I've been keeping my gastroenterologist busy as he tries to figure out what's wrong. After blood work, an endoscopy, a breathalyzer test and a colonoscopy, he revealed that I had bacteria in my intestine, acid reflux, and a hiatal, or stomach, hernia.
The prescriptions? An antibiotic that targets bacteria in the intestine (Xifaxan), a nonprescription "medical food" for symptoms of irritable bowel syndrome (IB Gard) and an antispasmodic medication (Bentyl). That's in addition to my MS medications.
I feel like a walking medicine cabinet.
There's been a lot of research on the relationship between MS and the gut microbiome. Through the Consortium of Multiple Sclerosis Centers, and from interviewing Ann Romney, I've become familiar with Dr. Howard Weiner's extraordinary work on the subject. Weiner believes the organisms in the gut may differ significantly between MS and non-MS patients.
Here's what he has said:"The most exciting possibility is that the gut holds the key to the cause of MS, especially since it has been theorized that MS may be caused by a virus or bacterium. It is also possible that the microbiome, diet, oral tolerance, and antibiotic use relates to MS susceptibility. Modulating the microbiome with probiotics or specific bacteria may be a way to treat MS. These findings could help pave the way toward developing a vaccine to prevent the disease from occurring." 
When I reached out to the MS community about my symptoms, I found that many suffer from IBS-like symptoms. Pain, gas, bloating, diarrhea and constipation were among those mentioned.
Patients are grasping at straws to find the cause of their symptoms and to learn how they can manage them through diet by using food as medicine.  Experts have said that the SIBO and FODMAP diets can help, as well as patients avoiding gluten, soy, sugar, and dairy products.
In my quest to learn more about MS and the gut microbiome, I came across this research I'd like to share with you:
One article is a June 2016 piece in Science Daily called "Link between gut bacteria, MS discovered: MS patients show lower levels of good bacteria." A key finding was that "researchers are now saying bad gut bacteria — or an insufficient amount of good bacteria — may have a direct link to multiple sclerosis." MS patients have a different microbiome — gut microbiome is the term used for the gastrointestinal system — than healthy peers, the study indicated. But it said further research is needed.
Another piece was a May 18, 2015, article in Multiple Sclerosis News Today titled "Gut Bacteria: Key to MS." It noted that "some scientists believe that differences in the type of bacteria found in the gut may underlie neurological disease. In fact, it has been suggested by some that gut bacteria may interact with the immune system, in turn affecting autoimmune conditions like multiple sclerosis (MS)."
An opinion paper titled "The Gut Microbiome in Multiple Sclerosis" was published in the April 2015 issue of "Current Options in Neurology." Researchers Daniel Mielcarz, PhD, and Lloyd Kasper, MD noted that "preliminary clinical trials aimed at modulating the gut microbiota in MS patients are underway and may prove to be a promising and lower-risk treatment option in the future." Let's hope so.
The National Multiple Sclerosis Society is funding The MS Microbiome Consortium, which will analyze gut bacteria in MS patients to "determine factors that may drive progression and to develop probiotic strategies for stopping progression."
A society article titled "Gut Bacteria Differ in People with MS and May Respond to Disease-Modifying Therapies, Say Researchers Co-Funded by the National MS Society" makes these points:
Harvard researchers found significant differences between the gut bacteria of people with MS and without MS, and also between treated and untreated people with MS.

The differences included increases in bacteria associated with inflammation in people with MS. The researchers suggested that treatment may help normalize some of the MS-related changes seen in

gut bacteria

.

This study adds to growing evidence of the possible influence of gut bacteria on immune activity. Further study is needed to determine whether alterations in the gut microbiome play a role in MS disease activity, or are a consequence of it.

The research was funded by the National MS Society, the National Institutes of Health, and the Harvard Digestive Disease Center.

The team — Drs. Sushrut Jangi, Howard L. Weiner, and colleagues from Harvard's Brigham & Women's Hospital in Boston — published the study results in Nature Communications. (

The research was published online June 28, 2016.

)
This study is ongoing and will explore the relationship between the gut and MS and the influence the gut has on the immune system. Stay tuned.

Note: Multiple Sclerosis News Today is strictly a news and information website about the disease. It does not provide medical advice, diagnosis, or treatment. This content is not intended to be a substitute for professional medical advice, diagnosis, or treatment. Always seek the advice of your physician or other qualified health provider with any questions you may have regarding a medical condition. Never disregard professional medical advice or delay in seeking it because of something you have read on this website. The opinions expressed in this column are not those of Multiple Sclerosis News Today, or its parent company, BioNews Services, and are intended to spark discussion about issues pertaining to multiple sclerosis.