Rolfing and MS: Bliss or Pain?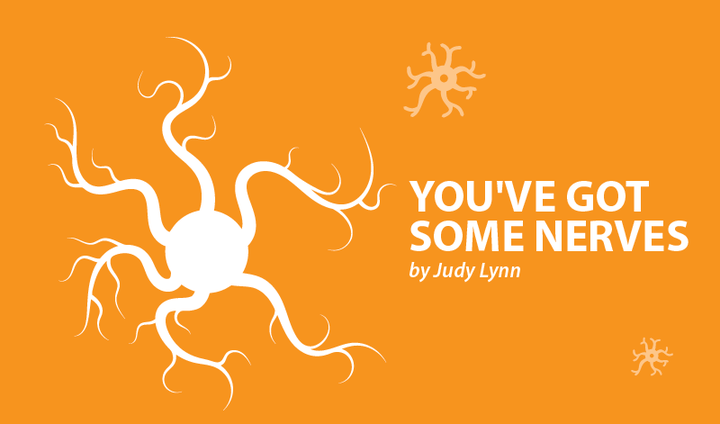 Invisible symptoms can create an isolating experience for people with MS. I recently was reminded of the power that lies in finding community and shared experience. Last month's column discussed the chronic tightness and pain I experience. I then explored whether fascia may play a role in this discomfort.
A robust and encouraging discussion followed the column's posting on Facebook. Fellow MS patients chimed in with an array of ideas, techniques, and treatments that have worked well (or not) for them. It was heartening to hear that the conversation simply helped many to feel less alone with a pain and discomfort they had struggled to describe to loved ones and healthcare providers. I'd like to use the next few columns to follow up on some of the themes and suggestions of this amazing MS community.
Massage therapy was mentioned frequently — sometimes covered by insurance, but more often not. A particular type of massage therapy, called Rolfing, was also discussed. Rolfing, named after it's founder Ida P. Rolf, is designed specifically to work on our fascia, or connective tissue.
The Rolf Institute of Structural Integration provides certification and training for practitioners. The institute states, "Rolfing Structural Integration works on this web-like complex of connective tissues to release, realign, and balance the whole body, thus potentially resolving discomfort, reducing compensations and alleviating pain." The short video on the webpage is worth the watch. People with MS are likely to develop weakness in parts of their body, which can lead to compensation by other muscles, which in turn can lead to a whole lot of out-of-whackness, if you ask me! I think that Rolfing sounds made for MS.
However, I have also heard anecdotally from friends who do not have MS that Rolfing is painful and it left them bruised as the practitioner "rearranged their muscles." That poor choice of wording caused me to shy away from it. People seem to report everything from a sense of release and bliss to discomfort and pain.
The National MS Society talks about the use of massage therapy for patients with MS, and Rolfing is listed as one type of therapy. It does not appear that researchers have looked into Rolfing specifically for patients with MS. One study did look at the prescribed series of 10 Rolfing sessions for patients with cerebral palsy. The study found that "Rolfing can lead to improved performance in mildly affected patients because they possess the neurological capacity to make use of increased muscle mobility to avoid contractures. However, the increased muscle tightness which can occur probably outweighs any benefit which moderately or severely impaired patients may derive from treatment."
I know that cerebral palsy and MS are different, but it seems possible that MS patients may experience similar results. In other words, if you get all loosened up and straightened out after your 10 sessions, but your MS spasticity remains (which it will, this isn't a cure), then you may end up back in the same place. There is always a chance that something may make you feel worse — maybe too much poking and prodding will aggravate nerve pain or cause your spasticity to worsen.
Another study of healthy men found that a particular Rolfing practice resulted in a significant increase in parasympathetic tone, which "could explain why these techniques have been clinically successful in treating myofascial pain syndromes and other musculoskeletal dysfunctions. …" Connect that dot to a study that discusses how increased parasympathetic tone (via physical activity) "may be a strategy to reduce inflammation and prevent chronic disease," and I have drawn an admittedly sketchy connecting line between Rolfing and MS that may be worth talking to your doctor or massage therapist about. MS management strategies seem to be five parts science and five parts art. As always, listen to your body and decide what's right for you. If any of you give this a try, please let me know how it goes — bliss and unicorns, or pain and tears, or maybe a bit of both!
***
Note: Multiple Sclerosis News Today is strictly a news and information website about the disease. It does not provide medical advice, diagnosis, or treatment. This content is not intended to be a substitute for professional medical advice, diagnosis, or treatment. Always seek the advice of your physician or other qualified health provider with any questions you may have regarding a medical condition. Never disregard professional medical advice or delay in seeking it because of something you have read on this website. The opinions expressed in this column are not those of Multiple Sclerosis News Today or its parent company, BioNews Services, and are intended to spark discussion about issues pertaining to multiple sclerosis.