What We Can Learn from Longevity's Link to Quality of Life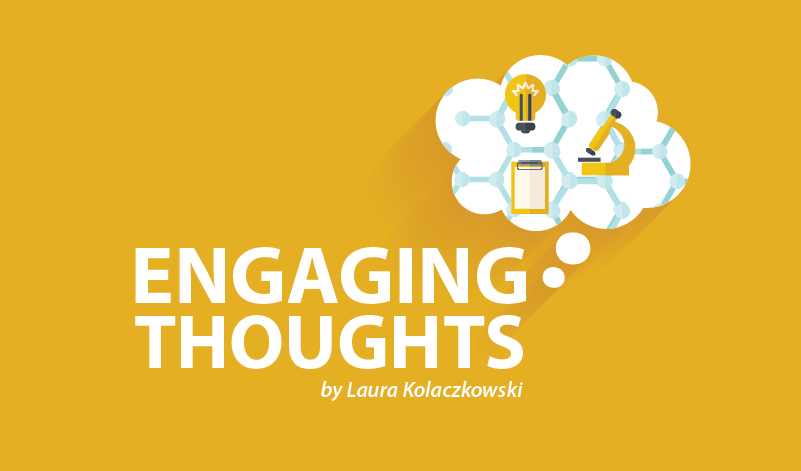 Quality of life. These three words conjure different images for people, depending on their needs. Quality of life could mean having improved health, good relationships with others, and stress-free life. In the world of medical research, quality of life (QoL), is an endpoint result that is often understudied and underappreciated. How a treatment affects QoL can be drastically different from how a treatment changes the course of a disease or a condition.
Cataract surgery improves longevity
A study's headline recently caught my attention: "Association of Cataract Surgery With Mortality in Older Women." I thought that was an odd connection.
The research was a prospective cohort study of 74,044 women with cataracts, ages 65 and older, in the Women's Health Initiative. Of them, 41,735 had cataract surgery. The 20-year study, published in JAMA Ophthalmology, says:
"… cataract surgery was associated with decreased risk for all-cause mortality and mortality attributed to vascular, cancer-related, accidental, neurologic, pulmonary, and infectious causes.

Meaning: In women with cataract, cataract surgery may decrease mortality risk related to multiple types of systemic illness."
Researchers discovered that the women who opted for cataract surgery had a 60 percent lower risk of death. While the study did not explore the causes of this improved longevity — leaving that for future studies — some experts believe that improved quality of life could play an important role, along with the ability to avoid risks with improved vision.
QoL and cataracts
The thinking of these experts is that if you can see better, you will be more prone to remain involved with activities such as driving, shopping, and other social and spiritual outlets. Improved vision also can lead to better balance and greater mobility, because if you are confident with being able to see where you are stepping, you most likely will step out more. Being more active physically improves pulmonary and cardio functions because the lungs and heart get more exercise than when a person is sedentary.
"It's not so much that cataract surgery does anything to a heart or the brain or the cardiovascular system, but what it does do is it improves quality of life," ophthalmologist Christopher Starr told CBS News.
iConquerMS and Neuro-QoL
Quality of life is one of the items measured by iConquerMS, the people-powered research network where I am a co-principal investigator. The surveys use the Neuro-QoL measurement tool, which is short for Quality of Life in Neurological Disorders. Neuro-QoL measures the relationship between physical, mental, and social health outcomes.
In our results for Neuro-QoL, we found significant correlations between MS subtypes and the outcomes in satisfaction. The project team for iConquerMS conducted a poster presentation of our early QoL findings at The Consortium of Multiple Sclerosis Centers annual meeting in 2017. The presentation stated:
"Results: Responses to Neuro-QoL questions highlight the QOL areas of concern to people with MS. Initial analyses of the Neuro-QoL data revealed statistically significant differences between MS subtypes in responses to 'I am bothered by limitations in my regular activities with friends' (Satisfaction with Social Roles and Activities question) and 'Because of my illness, I felt left out of things' (Stigma question). Additional analyses will be presented on relationships between questions in these two domains and factors such as disease duration, socioeconomic characteristics, relapse history, and other Neuro-QoL domains such as lower-extremity function.

Conclusions: iConquerMS™ participants report feelings of being left out, embarrassment, and disappointment with their abilities to engage with others as measured by the Neuro-QoL domains Stigma and Satisfaction with Social Roles and Activities. Differences in the strength of these feelings were detected among MS subtypes. Further analysis will provide additional understanding of these QOL domains. Future semiannual data from the ongoing longitudinal study (REAL MS™) will inform temporal and, possibly, causal relationships among QOL areas and other MS characteristics."
Naming the problem
I know it sounds simplistic, but one of the first things we must do is identify a problem before we can solve it. The Neuro-Qol responses of iConquerMS contain many clues about the problem of QoL for people with MS. We will continue to collect more information as we begin the next cycle of iConquerMS responses, further refining the view of the problem.
As we gather this information through iConquerMS, we will have even more data to engage researchers in looking at ways to change these patterns that affect our QoL. If you haven't already signed up for iConquerMS, please do so today so that you can be invited to help with this next data collection round. If cataract surgery can improve life longevity for women, I imagine improving the general QoL for people with MS can do the same.
***
Note: Multiple Sclerosis News Today is strictly a news and information website about the disease. It does not provide medical advice, diagnosis, or treatment. This content is not intended to be a substitute for professional medical advice, diagnosis, or treatment. Always seek the advice of your physician or other qualified health provider with any questions you may have regarding a medical condition. Never disregard professional medical advice or delay in seeking it because of something you have read on this website. The opinions expressed in this column are not those of Multiple Sclerosis News Today or its parent company, BioNews Services, and are intended to spark discussion about issues pertaining to multiple sclerosis.