The MS Alphabet: Provigil, Progression, Plantar Reflex, and Other 'P' Words (Part 4 of 7)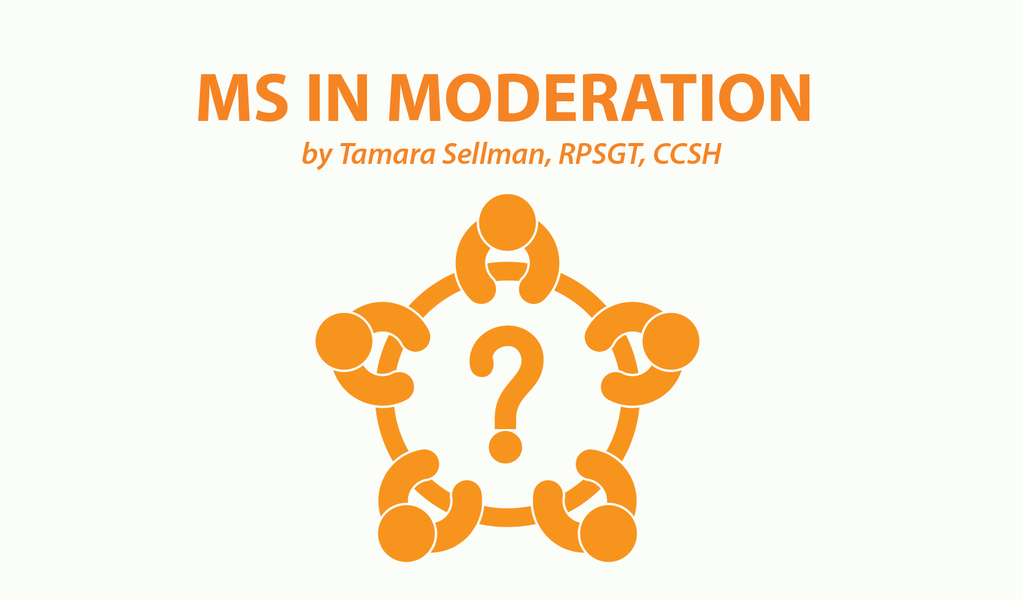 Editor's note: Tamara Sellman continues her occasional series on the MS alphabet with this column referencing terms starting with the letter P. This post comes fourth in a series of seven.
Symptoms of MS
Postural tremor
Tremors (specifically, cerebellar tremors) are a common symptom of MS. A postural tremor basically refers to any kind of tremor that occurs while one is upright (either sitting or standing). It can also happen any time you extend a limb outward and hold it against gravity.
Tremors occur because of lesions in the cerebellum, which is the part of the brain and central nervous system that regulates nerves that signal and coordinate motor movements.
MS abbreviations
PT (physical therapy)
Physical therapy is a proactive, nonpharmaceutical approach to treating symptoms of MS involving movement. PT encompasses a broad range of therapeutic activities to provide relief and support, such as:
Improving balance (and preventing falls).
Improving coordination of hands and arms, and legs and feet for more efficient movement.
Improving control over physical effort to improve daytime energy.
Providing safe modifications for physical tasks no longer performable in the usual way.
Improving overall muscular strength.
Providing relief from pain and fatigue in muscles.
Learning new stretches to ease or prevent spasticity.
Improving range of motion.
Learning to safely and effectively use assistive devices.
Providing ways to overcome specific MS symptoms like foot drop.
Assisting with assessments when applying for disability.
Common MS terms
Progression
This word is used to describe one's disease course when they have MS. Progression might be measured by the number of exacerbations (or relapses and flare-ups), but not always. It depends on the type of MS diagnosis.
To better understand progression, it's important to differentiate between the five key forms of MS.
Clinically isolated syndrome (CIS) is MS that doesn't progress.
Relapsing-remitting multiple sclerosis (RRMS) shows progression during relapses (periods of exacerbation or "flares"). There is no progression during remission, which is considered a recovery period.
Primary progressive multiple sclerosis (PPMS) progresses without any obvious pattern of flare-ups or recovery.
Secondary progressive multiple sclerosis (SPMS) begins as RRMS, but over time, the symptoms grow steadily worse in a steady disease course that most resembles PPMS.
Progressive relapsing multiple sclerosis (PRMS) gives the appearance of PPMS at first, but symptoms steadily worsen, and exacerbations can also occur independently, with or without a remission period.
The biology of MS
Plantar reflex
The plantar reflex happens when an instrument, stroked across the side of the sole of the foot, produces a reflex response in the big toe. This is considered normal. When the reflex response does not happen as expected, it is termed an extensor plantar reflex (otherwise referred to as Babinski's sign).
Conducting this sensory test is common among neurologists who are looking at reflexes to check brain function. In the case of an abnormal plantar reflex test, results suggest problems in the pyramidal tract of the brain, which is related to MS.
MS treatments
Provigil
This alertness-promoting medication is used off-label to treat MS fatigue. Initially developed to treat narcolepsy and idiopathic hypersomnia, Provigil (modafinil) is also used in people with sleep disorders such as sleep apnea and shift work disorder (a kind of circadian disruption related to working at night).
Provigil is not a stimulant, per se. Its chief function is to improve the brain's regulation of a wakefulness neurotransmitter called hypocretin (also referred to as orexin).
This medicine belongs to a class of medications popularly referred to as "performance" medications, or nootropics. It is labeled with a "black box warning" as a federally controlled substance (C-IV), due to risks with abuse and dependence. Selling or giving away Provigil is against the law, as it may harm others.
***
Note: Multiple Sclerosis News Today is strictly a news and information website about the disease. It does not provide medical advice, diagnosis, or treatment. This content is not intended to be a substitute for professional medical advice, diagnosis, or treatment. Always seek the advice of your physician or other qualified health provider with any questions you may have regarding a medical condition. Never disregard professional medical advice or delay in seeking it because of something you have read on this website. The opinions expressed in this column are not those of Multiple Sclerosis News Today or its parent company, BioNews Services, and are intended to spark discussion about issues pertaining to multiple sclerosis.