The MS Alphabet: Plaquenil, PML, Prevalence, and Other 'P' Words (Part 6 of 7)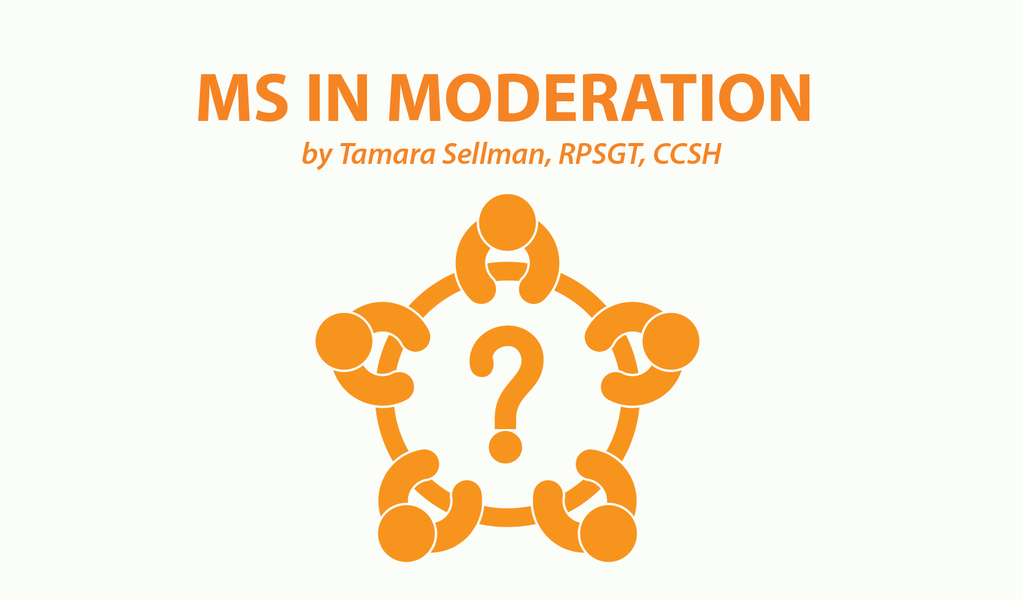 Editor's note: Tamara Sellman continues her occasional series on the "MS alphabet" with this column referencing terms starting with the letter "P." This post comes sixth in a series of seven.
Symptoms of MS
Progressive multifocal leukoencephalopathy (PML)
Though progressive multifocal leukoencephalopathy (PML) isn't an actual symptom of MS, it is an extremely rare development that can occur when using immune system-modulating (immunomodulating) therapies to treat MS.
PML refers to a brain infection that may occur under very specific conditions for those with MS. In order to contract PML, one must be:
JC-positive, in which you carry what is known as the John Cunningham (JC) virus.
Taking one of several immunomodulating treatments: Tecfidera (dimethyl fumarate), Gilenya (fingolimod), Tysabri (natalizumab), Ocrevus (ocrelizumab), Lemtrada (alemtuzumab), Aubagio (teriflunamide).
MS patients have regular lab tests to check for JC virus, as it can be acquired at any time after diagnosis. Staying vigilant regarding JC virus status is critical for those using the immunomodulating therapies.
Even if you become JC positive, that doesn't mean you will develop PML. As an opportunistic infection, PML waits for the JC virus to be reactivated. This usually only happens after the immune system is extremely compromised.
If PML is suspected, it can be detected using MRI or CT scans, a lumbar puncture, blood tests, or even a brain biopsy.
Once PML sets in, it multiplies and demyelinates brain tissues. Symptoms mimic those of MS: weakened and hard-to-control limbs, memory problems, cognitive dysfunction, problems with balance and coordination, and more.
However, PML differs from MS in that it can rapidly lead to dementia, seizures, coma — and even death. Mortality rates just three months following the onset of PML run between 30 and 50 percent. Quick identification and efforts to repair the immune system must take place once the condition is discovered.
While there is no direct treatment for PML, plasma exchange (using blood transfusions) can boost the immune system to fight the infection. Also, immunomodulating drugs must be discontinued immediately.
You can still survive PML, but chances are you'll experience disability and degeneration regardless. Fortunately, the risk for developing PML is extremely rare.
People with MS aren't the only ones at risk for PML. Other disease conditions that elevate one's risk include HIV/AIDS, rheumatoid arthritis, Crohn's disease, lupus, leukemia, Hodgkin's disease, lymphoma, or other cancers. Organ transplant recipients are also at risk.
MS abbreviations
Primary progressive multiple sclerosis (PPMS)
While most cases of MS fall under the category of relapsing-remitting, a small percentage (10 to 15 percent) are labeled PPMS.
In these cases, the onset of MS presents as a steady and progressive disease that lacks remissions or breaks from attacks of inflammatory demyelination. For that reason, PPMS can be severely disabling.
Common MS terms
Prevalence
This common medical term defines how widespread a disease is. It constitutes a measurement of all individuals affected by that disease at a particular time.
In the case of MS, more than 400,000 people in the United States (and about 2.5 million worldwide) have MS, according to the Multiple Sclerosis Foundation. The foundation estimates that about 200 new cases of MS are diagnosed each week in the U.S.
The biology of MS
Peripheral nervous system
While the central nervous system (CNS) is composed of the nerves of the brain and the spinal cord, the peripheral nervous system (PNS) describes all the nerves that serve the sensory organs, muscles, glands, and other parts of the body outside the brain and spinal cord.
Myelin coats the nerves across the entire nervous system. However, myelin in the CNS is created by oligodendrocytes, while myelin in the PNS is manufactured by Schwann cells. MS is a disease of the CNS, as the immune system does not seem to create inflammatory attacks in the PNS like it does in the CNS.
MS treatments
Otherwise known as hydroxychloroquine (HCQ), Plaquenil is a therapy being studied as a possible PPMS therapy. This oral medication is used for other conditions (i.e. lupus and rheumatoid arthritis). It's thought to be safe and well-tolerated. Recent research has shown that Plaquenil can prevent or slow disease progression and disability in those with PPMS.
***
Note: Multiple Sclerosis News Today is strictly a news and information website about the disease. It does not provide medical advice, diagnosis, or treatment. This content is not intended to be a substitute for professional medical advice, diagnosis, or treatment. Always seek the advice of your physician or other qualified health provider with any questions you may have regarding a medical condition. Never disregard professional medical advice or delay in seeking it because of something you have read on this website. The opinions expressed in this column are not those of Multiple Sclerosis News Today or its parent company, BioNews Services, and are intended to spark discussion about issues pertaining to multiple sclerosis.