Good News for Tysabri Users Who Are JCV Positive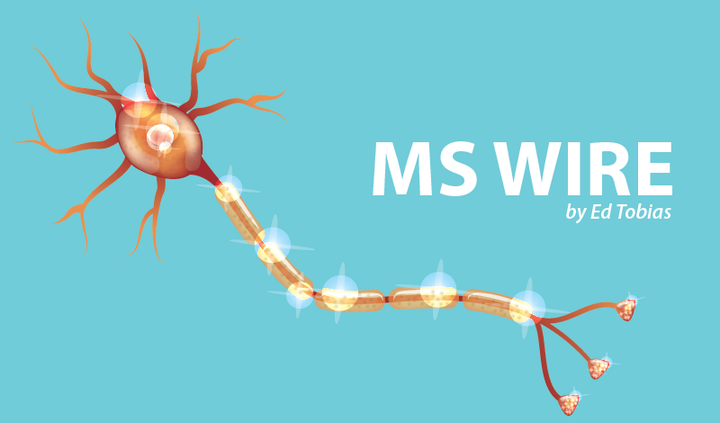 One of the many disease-modifying therapies (DMTs) that I've been on over the many years of my treatment for MS is Tysabri (natalizumab). It worked well, holding the progression of my MS at bay for the several years that I received the infusions. I'd probably still be on it today, were it not for the possibility of PML.
Progressive multifocal leukoencephalopathy (PML) is a rare brain infection that usually leads to severe disability or death. Most adults are already infected with a virus called the John Cunningham (JC) virus, which is usually acquired in childhood. People who carry the JC virus are susceptible to PML, but most don't develop it. However, Tysabri and some other therapies that suppress the immune system are known to increase the risk of PML for those who are JCV-positive after a certain period.
I'm positive for the virus (JCV+). Even so, my neurologist, believing that the PML risk is low at the time a patient begins Tysabri infusions, prescribed the treatment for me. After two years, however, she reduced my infusions from monthly, which is the standard treatment, to every other month. That's because studies indicated that the PML risk begins to increase after two years of Tysabri infusions.
Longer gaps between infusions may lessen the risk
Now there's a study that confirms the wisdom of my neurologist's treatment modification. Researchers at the New York University Langone MS Comprehensive Care Center report that extending the length of time between doses of Tysabri from every four weeks to every five to 12 weeks "significantly reduced the risk of developing" PML. This Langone study didn't look at whether reducing the treatment frequency impacted the effectiveness of the therapy. However, previous work by the same researchers found that extending the dose up to eight weeks did not negatively affect the medication's efficacy.
The Langone study's primary author, Lana Zhovtis Ryerson, MD, considers this a potential treatment changer. "Our safety findings are clinically and statistically significant, and we believe that extending the dosing schedule of natalizumab is practice changing and may save lives," Ryerson says.
That's good news for patients who may have ignored a useful MS DMT because of its PML risk. And it proves to me that my neuro knows her stuff.
You're invited to follow my personal blog at www.themswire.com.
***
Note: Multiple Sclerosis News Today is strictly a news and information website about the disease. It does not provide medical advice, diagnosis, or treatment. This content is not intended to be a substitute for professional medical advice, diagnosis, or treatment. Always seek the advice of your physician or other qualified health provider with any questions you may have regarding a medical condition. Never disregard professional medical advice or delay in seeking it because of something you have read on this website. The opinions expressed in this column are not those of Multiple Sclerosis News Today or its parent company, BioNews Services, and are intended to spark discussion about issues pertaining to multiple sclerosis.