Peeking Behind the Curtain at Medical Insurance Decisions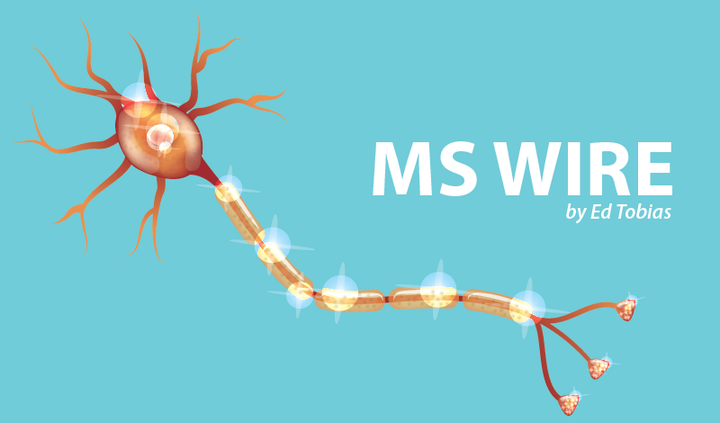 Several years ago, I tried to get my insurance company to approve a functional electronic stimulator (FES). It's a durable medical device that significantly improved my left foot drop. My request was well-supported by documentation from my neurologist and the physical therapist who was evaluating me for the FES. With the device, a Bioness L300, I was more stable, walked faster, and my risk of falling was decreased. But my insurance company denied the $6,000 device and my two appeals were also turned down.
I wasn't particularly surprised when I later learned that the doctor who denied my final appeal had no background in neurology, physiology, or treating MS, but I was a bit angry.
CNN report draws back the curtains
Fast-forward a number of years to 2018. The insurance commissioner in California recently launched an investigation into Aetna's insurance practices after learning that a former medical director for the insurer admitted under oath that he never looked at patients' records when deciding whether to preapprove care.
CNN obtained a transcript of videotaped testimony by Dr. Jay Ken Iinuma in a lawsuit brought by a 23-year-old college student in California who has a rare immune disorder. The patient sued Aetna for alleged breach of contract and bad faith because Iinuma denied pre-authorization for an infusion the student needed a few years ago. His suit alleges that Aetna's "reckless withholding of benefits almost killed him."
Iinuma served as medical director for Aetna in Southern California from 2012 to 2015, and he's the person who denied the treatment. According to the CNN report, "Iinuma — who signed the pre-authorization denial — said he never read [the patient's] medical records and knew next to nothing about his disorder."
CNN continues:
"Questioned about [the patient's] condition, Iinuma said he wasn't sure what the drug of choice would be for people who suffer from his condition. 
'Do I know what happens?' the doctor said. 'Again, I'm not sure. … I don't treat it.'
Iinuma said he never looked at a patient's medical records while at Aetna. He says that was Aetna protocol and that he based his decision off 'pertinent information' provided to him by a nurse.
'Did you ever look at medical records?' Scott Glovsky, [the patient's] attorney, asked Iinuma in the deposition.
'No, I did not,' the doctor says, shaking his head.
'So as part of your custom and practice in making decisions, you would rely on what the nurse had prepared for you?' Glovsky asks.
'Correct.'"
If you read the full CNN story, you'll see that Aetna claims that the denial of coverage for this patient had to do with the failure of the patient, who has a rare disease requiring an expensive treatment, to send the insurer some bloodwork. Because of this, his condition couldn't be reviewed and his coverage was denied. As far as this column is concerned, however, that isn't the point. The point, to me, is that a doctor admittedly denied coverage without even glancing at a patient's records, according to the doctor's own testimony.
How widespread is the problem?
I have to wonder how many coverage requests crossed Dr. Iinuma's desk each month and how much time he devoted to each of them. I wonder how many other medical directors like Dr. Iinuma work for Aetna, and how many of them also fail to look at the records. These questions likely will be asked by the California insurance commissioner.
But how many other medical insurance companies follow the same procedures as Aetna in using physicians who may know nothing about the patient or the disease that they're reviewing when making coverage decisions? Or, worse, physicians who may not even be looking at a patient's records?
Knowledge is power
The lawsuit against Aetna is supposed to go to trial this week in California Superior Court. I hope that it will reveal a little more of what goes on behind the curtain of the medical insurance approval process. The more we know the better for all of us whose lives, literally, may depend on who's behind that curtain turning thumbs up or thumbs down.