The Sun Shall Rise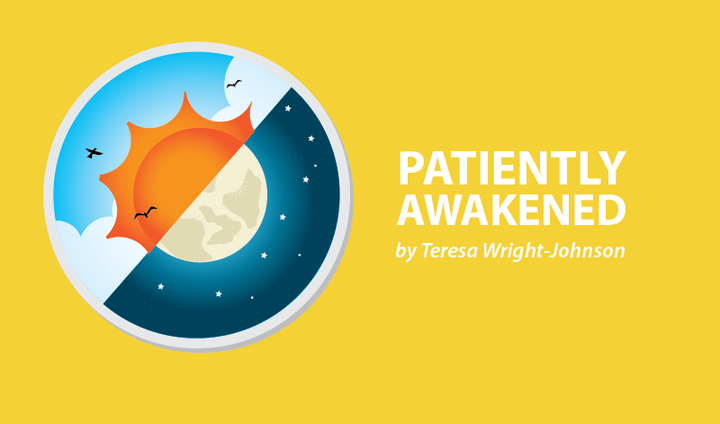 I had the flu for several days, and it was disastrous. So, I did not write last week. I hope you missed the column as much as I missed writing it and hearing from you. Several of my friends have the flu as well. This is an awful season for it.
Any ailment coupled with multiple sclerosis and other chronic illnesses can wreak havoc on the body. Aside from the traditional symptoms of coughing, aching, fever, and nonexistent appetite, I experienced extreme fatigue. We are not strangers to chronic fatigue — most of us encounter it daily. But the flu exacerbated my fatigue and pain.
Homebound for 11 days and departing only for a doctor's visit left me vulnerable to another bout of depression. My compromised body restricted me from doing much of anything. I laid around, cried at times, and tried to sleep away the flu and its misery. I also took prescribed medications and those that would hopefully quell the symptoms. I am feeling much better now. As I was thinking of my column for this week, my spirit delivered a message. This week's column is focused on rejuvenation and the reminder that the sun shall rise again.
As you know, this year has met me with death, illness, grief, and sadness. Subsequently, it has brought joyous moments, precious memories, smiles, laughter, and celebrations. Again, I write that even when life is bitter, we are prompted to recall the sweetness in our lives. As I laid with the flu, I had quiet moments of introspection and reflection. I prayed a lot. Most importantly, I rested.
Rest is the commodity that my body often lacks. I don't rest well. I am always doing or thinking about something. When illness strikes or symptoms flare, it is a sudden reminder that I must rest. I tried to engage the illness, saying that it was not going to get me down. Of course, it was victorious as I succumbed to my bed or couch. Lulled into sleep, engrossed in a book, or watching my favorite shows and movies, I eventually recovered.
Feeling much better, I remind you that regardless of what life brings, better days are ahead. There is a forecast of sunshine. Meteorology is not an exact science. Rain will come unexpectedly, but the sun will rise again. We are certain of that. I believe that chronic illness strengthens us. We have learned to withstand the rainy days and storms of life. We wear our storm gear. Hope, tenacity, perseverance, and faith protects us. The rain may penetrate, yet we still stand in it. At times, we have to dance in the rain. It makes us stronger and more resilient.
The rain, metaphoric for the trials and tribulations of life and illness, reminds us that we are resilient. It substantiates that down does not mean out. The lesson is that even in moments of illness and weakness, we are mending ourselves. Our bodies are trying to preserve themselves from the constant attacks they're under, our spirits are revitalizing, and our minds are calling to memory all the times we made it through the most difficult occurrences of life. Our minds are preparing us for physical, psychological, and spiritual warfare against the spirit of illness and adversity.
In essence, we prevail. Bruised, scarred, flawed, soaked, and torn, yet we remain. We are warriors because we don't give up. We can stand the rain because we know there is sunshine ahead. I wish you strength when you need it most, comfort in your most difficult days, and hope because you are here for a reason.
"Even the darkest night will end … and the sun will rise." –Victor Hugo, "Les Miserables."
You are invited to subscribe to my website.
***
Note: Multiple Sclerosis News Today is strictly a news and information website about the disease. It does not provide medical advice, diagnosis, or treatment. This content is not intended to be a substitute for professional medical advice, diagnosis, or treatment. Always seek the advice of your physician or other qualified health provider with any questions you may have regarding a medical condition. Never disregard professional medical advice or delay in seeking it because of something you have read on this website. The opinions expressed in this column are not those of Multiple Sclerosis News Today or its parent company, BioNews Services, and are intended to spark discussion about issues pertaining to multiple sclerosis.