A Message of Hope from a Firefly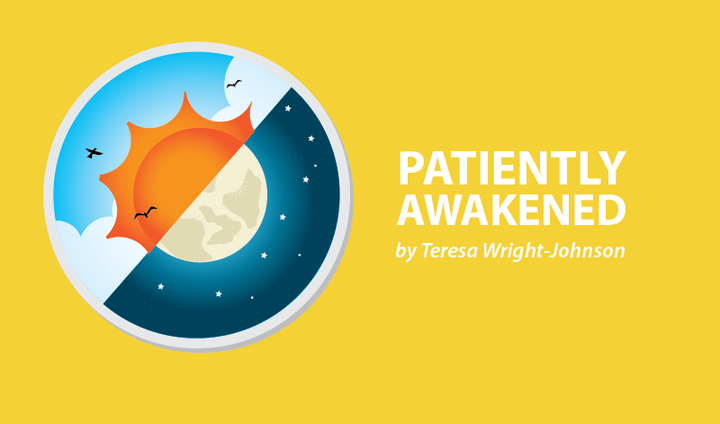 While growing up, I loved seeing fireflies (or lightning bugs, as I called them) at night. My friends and I would chase them, trying to grasp one. There was something about the light and their ability to shine in the blanket of darkness that engulfed us. We felt accomplished if we could trap one and witness the light shining in our hands.
Recently, I watched a movie that inspired nostalgic memories of the fireflies. I realized that in my youth, the firefly was a phenomenon I desired to comprehend. I wanted to capture its light, if only for a moment. Today, the firefly represents light and hope, and I still yearn to encompass both. The gist of this week's column is to encourage you to seek and capture the light in the midst of obscurity.
The scientific name for the firefly family is Lampyridae. It is an insect, a beetle that can fly. The firefly emits light to attract mates or prey. Thus, I gather that their light is used to multiply, sustain, and survive. As I ponder this, I am again awed at how I can find purpose and inspiration if I look closely, listen with intent, and reflect.
What is the connection between fireflies, MS, chronic illness, and adversity? In life, many challenges face us. Adversity is not exclusive to chronic illness. Human suffering is ubiquitous and dark. Troubles of the world are many and there is always something to bemoan. During these times, we are challenged to summon the light. Metaphorically, fireflies represent anyone battling illness and distress. We glow in the dark, unaware of the difference we make in the lives of ourselves and others. It is through our light — or more specifically, our ability to hope and persevere — that our path is illuminated. We offer and receive encouraging words and kind gestures. We may be the example for others to follow, inspiriting them to go on. Light casts out darkness.
As I sat watching the movie, I thought about my childhood and the fireflies that illuminated the night. They never lost their ability to shine, even when trapped in someone's hand or detained in a jar with holes. I am encouraged because although we may be trapped inside of our bodies, minds, and in situations that are physically and mentally challenging, our light is ever-present. It shines despite any obstacles we face. We may be the rainbow at the end of the storm. Illness and circumstance cannot separate us from what we have been designed to do and who we intrinsically are. Our very existence is inspirational.
We are the light that we seek, and it is within ourselves. As a child, I chased the firefly and sought to capture its light. Today, I realize that I already possess it. Let me remind you that you are light in its perfect form. Your shine is innate and it will get you through your darkest night. I sincerely thank you for the light you've given me by way of your encouragement, comments, and support. I am grateful for my lessons and reflections. I finally received the clarity to explain why I have been in awe of the firefly. This revelation will remain with me for the duration of my life.
"The light shines in the darkness, and the darkness has not overcome it." – John 1:5
You are invited to subscribe to my website.
***
Note: Multiple Sclerosis News Today is strictly a news and information website about the disease. It does not provide medical advice, diagnosis, or treatment. This content is not intended to be a substitute for professional medical advice, diagnosis, or treatment. Always seek the advice of your physician or other qualified health provider with any questions you may have regarding a medical condition. Never disregard professional medical advice or delay in seeking it because of something you have read on this website. The opinions expressed in this column are not those of Multiple Sclerosis News Today or its parent company, BioNews Services, and are intended to spark discussion about issues pertaining to multiple sclerosis.