'OT' in the House: Occupational Therapy Is Improving My MS Home Life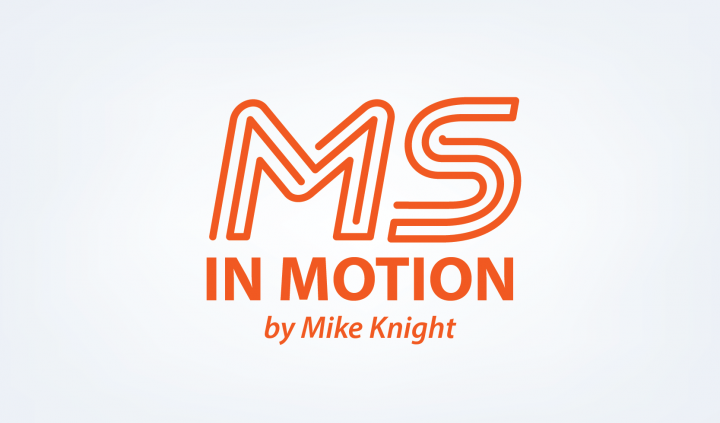 It is noon on Wednesday, and I am sitting in a chair in our living room. My wife holds two books against my hips, one on either side, while Stefani, my occupational therapist, measures the width — measuring me for a wheelchair. Like a lot of people with MS, I'm betting, it is a circumstance I never envisioned. But it is increasingly one I not only accept but also have occasionally begun to embrace. Walking is becoming so hard.
But that day is not today.
Instead, Stefani has come to our house to help prepare us for a future with MS. She's measured our doorways to see if a standard-width wheelchair will readily pass through them. Our 90-year-old home means most are either too narrow or very close — but at least we know now. In the face of an incurable disease whose progression refuses to be predicted, having a sense of the future feels reassuring.
It's an incredibly timely service. I was diagnosed in 2013 at age 53, a little late compared to most people with MS, who are diagnosed between the ages of 30 and 50, but I'm late to everything anyway. Like a lot of people who manage the disease at this stage in their lives, it comes at a particularly challenging time.
My wife and I are now both in our late 50s, hurtling toward retirement and racing to shore up our savings. We are dealing with the effects of aging in general, both with parents who are over 80 years old, and the concept of "aging in place" is especially relevant to us. But aging in place, in this home, is becoming increasingly impractical. Too many accommodations must be made, and the investment doesn't make sense.
So, instead we have adopted a strategy of making our home work for us for seven more years, then selling it so we can bolster our retirement savings and move into a space that better meets our needs. Stefani knows this, and has come to assess our home and share her insights about how to best manage that strategy.
Stefani is a young mother to a 2-year-old, and a no-nonsense straight shooter. She roams through the house for 30 minutes or so, tape measure and clipboard in hand, assessing what we've done so far to accommodate my changing needs, then notes areas that we should anticipate changing if the disease continues to progress.
Like a lot of homes built in the 1920s, there is no toilet on the main floor. We've told Stefani that we are in the process of adding a half-bathroom to change that. "You really should. Everybody has to pee or poop," she says matter-of-factly. "Plus, it will add to your home's resale value, too." She also shares that given the bowel and bladder problems associated with MS, a significant number of people with the disease will either injure or soil themselves — or both — in their race to get to a bathroom. I have not injured myself, but have lost that race before and would prefer to "eliminate" that likelihood if at all possible.
Besides confirming the value of the half-bathroom, she notes that our back steps are too steep and too short to accommodate a wheelchair ramp safely, pointing out that our front door steps would better meet that need. She also recommends some obvious smaller measures such as eliminating floor strips between rooms where possible, using double-sided tape to secure area rugs; and instead of using my rollator in the house, using a more compact, two-wheeled walker. Then she shows me how to properly use the rollator (by depressing the hand brakes very slightly and standing closer to it while I walk), plus how to use my cane as an alternate stair rail while I climb stairs.
In all, she spends about an hour per session with us. Stefani mentions that we could also consider getting a sleeper sofa, and that after adding the half-bathroom, that I could simply take sponge baths and sleep on the main floor as means of living in our home longer. It is a scenario that we had already contemplated.
The net outcome is that Stefani affirmed our belief that this is not our "forever home" while giving us practical advice and direction on how to extend our stay here until we are ready to leave.
The truth is we have no more control over our future with MS than we do with aging in general. Many of the outcomes of aging are predictable, as are at least some of the outcomes of MS-related debilitation. While no single plan or strategy will be 100 percent effective, having a direction and some basic strategies feels better than not having one.
Everything won't go according to plan, of course, but for the first time in several years, we feel somewhat prepared for what may happen next. It may be fleeting, but it's a good feeling to have … and we're happy to have it.
***
Note: Multiple Sclerosis News Today is strictly a news and information website about the disease. It does not provide medical advice, diagnosis, or treatment. This content is not intended to be a substitute for professional medical advice, diagnosis, or treatment. Always seek the advice of your physician or other qualified health provider with any questions you may have regarding a medical condition. Never disregard professional medical advice or delay in seeking it because of something you have read on this website. The opinions expressed in this column are not those of Multiple Sclerosis News Today or its parent company, BioNews Services, and are intended to spark discussion about issues pertaining to multiple sclerosis.