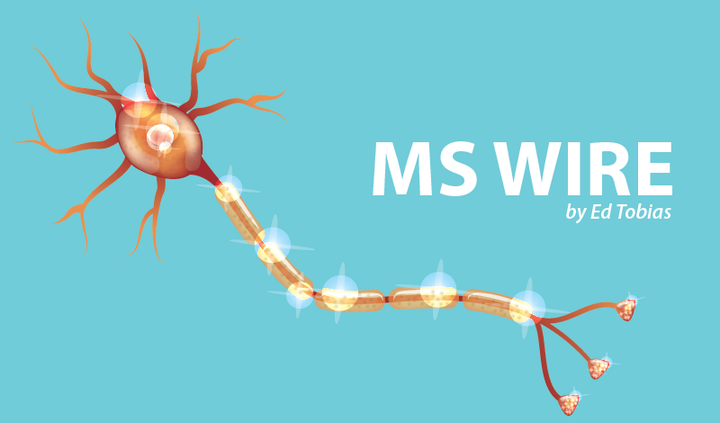 National Nurses Week was earlier this month. I'm a little late saying it, but, "Thank you, nurses." And doctors.
I'm really a lucky guy. Lucky to have had fabulous nurses. Lucky to have had a couple of top-notch neurologists.
My luck began in August 1980 with Dr. Stanley Cohan. Dr. Cohan, at that time, was a neurologist at Georgetown University Hospital in Washington, D.C. He diagnosed me, treated my symptoms, held my MS in check, and got me enrolled in the Phase 3 clinical trial of Avonex (interferon beta-1a) — one of the earliest of the disease-modifying therapies.
Thanks, Dr. Cohan.
When Dr. Cohan left Georgetown to move to Oregon, he left me in the hands of Dr. Heidi Crayton. That was in the late 1990s. I've been her patient since then, with the exception of several years when Dr. Crayton took time off from her patients to spend more time raising her three boys. Dr. Crayton and her office staff have seen me through Avonex and my needle fatigue, and then Tysabri (natalizumab).
Tysabri required careful monitoring because of the risk of contracting a brain disease called PML. Dr. Crayton "knew when to hold 'em … knew when to fold 'em." She reduced my Tysabri infusions from every four weeks to every six weeks when my John Cunningham virus (JCV) antibody, or titer level, rose to a concerning point. She also "knew when to walk away" from Tysabri and switch me to Aubagio (teriflunomide) when that titer level was too high for too long. Dr. Crayton has always had my confidence. That's probably due, at least in part, to her willingness to spend as much time with me as I needed during every office visit. So, when we decided together that my next disease-modifying therapy (DMT) would be Lemtrada (alemtuzumab), I wasn't as scared as many Lemtrada patients seem to be.
The icing on the cake is that this "doctor is in" — via email, web message, or telephone — whenever I need her.
Thanks, Dr. Crayton.
We are sorry that this post was not useful for you!
Let us improve this post!
Tell us how we can improve this post?