Using Medical Marijuana for MS Symptoms May Affect Your Employment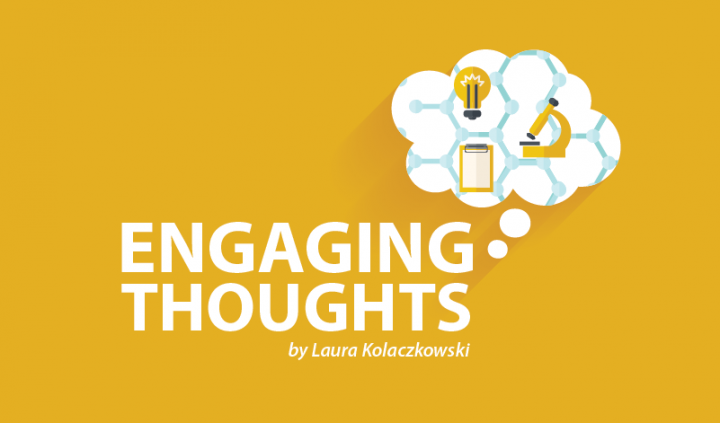 Ohio, my home state, is wrestling with the nuances of medical marijuana laws that become effective on Sept. 8, 2018. My husband's work email had an important notice from the Bureau of Worker's Compensation (BWC) about this pending change, and as I read it, I thought that nothing really changed. Although medical marijuana legalization has been adopted for Ohio residents, it comes with risks for people who continue to be employed, and want to use this complementary method of pain and spasticity management.
The new laws
Medical marijuana has to be prescribed by a physician and is only available for limited conditions like chronic pain, post-traumatic stress disorder (PTSD), and some neurological disorders like epilepsy and multiple sclerosis. Medical marijuana in Ohio must be consumed as an oil, patch, salve, or the plant material. It can also be vaporized. But it cannot be smoked, so put away the image of rolling a joint to get symptom relief.
Marijuana still viewed as dangerous
What worries me about the BWC information is it leaves no gray area for Ohio workers who use medical marijuana for their chronic condition. While you may have a legal prescription, the BWC makes it clear that the use of medical marijuana does not align with their goals of drug-free workplaces. The bulletin, published in August 2018, "Medical Marijuana and Its Impact on BWC," tells employers:
Nothing in the law requires an employer to accommodate an employee's use of medical marijuana.
The law does NOT prohibit an employer from refusing to hire, discharging, or taking an adverse employment action because of a person's use of medical marijuana.
The law specifies that marijuana is covered under "rebuttable presumption." In general, this means that an employee whose injury was the result of being intoxicated or under the influence of marijuana is not eligible for workers' compensation. This is the case regardless of whether the marijuana use is recommended by a physician.
The BWC also explains that if a worker is injured, they will NOT pay for medical marijuana, because it is not on the official formulary list, it is not an FDA-approved treatment, and they only cover prescriptions filled at a pharmacy by a registered pharmacist. Prescriptions for medical marijuana in Ohio will be filled at dispensaries and not pharmacies, yet they will be overseen by the Ohio government's pharmacy board.
Under these new rules, if I were employed and legally prescribed medical marijuana by my neurologist to treat my MS symptoms, it could still be grounds for firing me, or refusing me workers' compensation benefits if I were injured on the job.
If I only used medical marijuana away from the job, the lingering traces of the drug in my system might show up in tests. And if I suffered a workplace injury I would be ineligible for BWC compensation. Cannabinoids linger in the body well after being ingested, and if I use medical marijuana, traces of it could show up in drug tests a day or more later.
As happy as I am to know that Ohio has joined so many other states in legalizing cannabis as an option for use in chronic conditions, my enthusiasm is tempered by these employment concerns. Medical marijuana is still put into the same Schedule 1 drug category as heroin and opioids by federal law, and that is the position also recognized by the Ohio BWC.
Even if it helps, it may hurt you
Even if a doctor agrees that that medical marijuana would be beneficial and writes a prescription, employers can claim the use of medical marijuana as a reason to not hire or to fire an employee. Sadly, opioids and other narcotic pain medicines are widely prescribed and covered by the BWC for injured workers, but there is no room in their policies for medical marijuana. The National MS Society notes that medical marijuana may help with pain and spasticity, and is being studied in clinical trials to assess its effectiveness further. Americans for Safe Access has further resources for patients and prescribers to read about and consider the legalization issues.
Perhaps some day soon our federal government will change its view of marijuana and allow for consistent rules across all 50 states. Having medical marijuana laws vary from state to state means each of us has to be aware of the laws that govern our home state and engage wisely with the choices that are personally acceptable.
***
Note: Multiple Sclerosis News Today is strictly a news and information website about the disease. It does not provide medical advice, diagnosis, or treatment. This content is not intended to be a substitute for professional medical advice, diagnosis, or treatment. Always seek the advice of your physician or other qualified health provider with any questions you may have regarding a medical condition. Never disregard professional medical advice or delay in seeking it because of something you have read on this website. The opinions expressed in this column are not those of Multiple Sclerosis News Today or its parent company, BioNews Services, and are intended to spark discussion about issues pertaining to multiple sclerosis.