Ocrevus Predicted to Be a Billion-dollar Blockbuster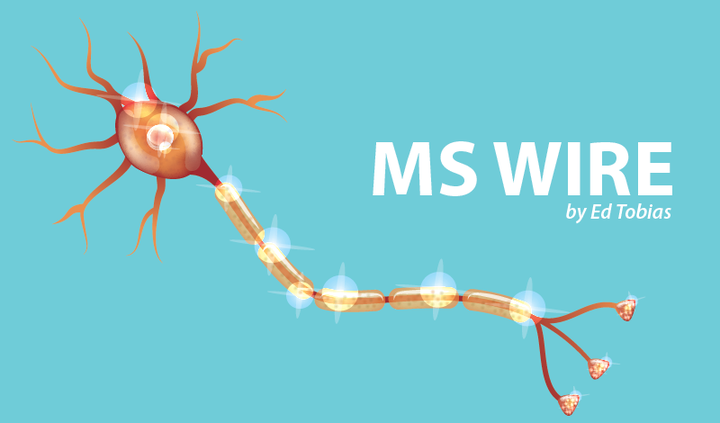 Ocrevus, a disease-modifying MS treatment that's only been on the market a little less than 18 months, appears poised to be a cash cow for its maker, Genentech.
The research firm Spherix Global Insights, which analyzes trends in the pharmaceutical industry, predicts that Ocrevus is "poised to blow past the $1B mark in the coming year. …" In a promotional email, the firm says that 76 percent of the neurologists it surveyed report treating some of their patients with Ocrevus in the second quarter of 2018. The survey also indicates that about 6.1 percent of the MS patients who are currently being treated with a DMT are being treated with Ocrevus.
There's been a steady quarterly increase in Ocrevus' market share since the disease-modifying therapy (DMT) arrived in March 2017, and Spherix predicts that percentage will jump to 8.3 in the fourth quarter of this year. If that's accurate, the market share will have almost doubled from where it was at the start of 2018. The researchers at Spherix call that "one of the most (if not the most) impressive launch trajectories in the multiple sclerosis (MS) market."
The business of infusions
Ocrevus is an infusion. If you're being treated with it, or with one of the other DMTs that are infusions, you know that it's not always easy to find a location where you can receive this sort of treatment. Infusions are usually handled in a hospital or in a specialized infusion center. I regularly hear stories of people with MS who have to travel hours to receive their infusions.
The Spherix report indicates, however, that this location problem may start to improve. It says that of the 46 percent who reported they don't have an infusion suite in their office nearly a third are considering adding one. One, who is quoted in Spherix's promotional material, sees the demand for infusions as a possible business opportunity. "We are just looking into this; trying to figure out if it is going to make money for us or not," the doctor says.
I guess that physicians are also business people, and I applaud that doctor for being honest. But it would certainly be nice to think that his decision would be based on better, or broader, patient care, rather than on whether an infusion suite in the office would be a moneymaker.
You're invited to follow my personal blog at www.themswire.com.
***
Note: Multiple Sclerosis News Today is strictly a news and information website about the disease. It does not provide medical advice, diagnosis, or treatment. This content is not intended to be a substitute for professional medical advice, diagnosis, or treatment. Always seek the advice of your physician or other qualified health provider with any questions you may have regarding a medical condition. Never disregard professional medical advice or delay in seeking it because of something you have read on this website. The opinions expressed in this column are not those of Multiple Sclerosis News Today or its parent company, BioNews Services, and are intended to spark discussion about issues pertaining to multiple sclerosis.