A Generic for Ampyra Could Be Released Soon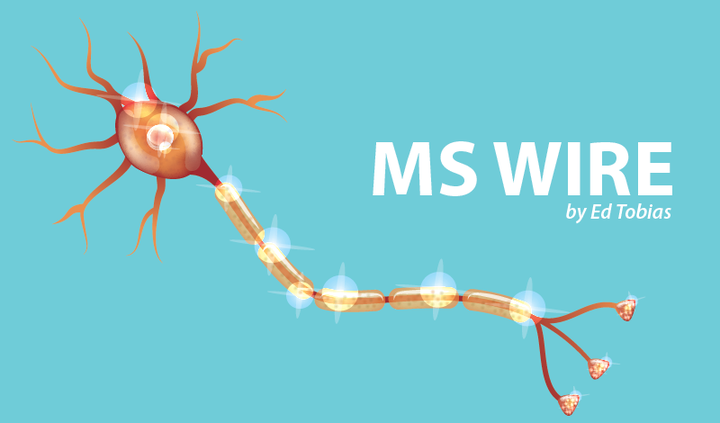 Editor's note: Shortly after this column was published, Mylan pharmaceuticals announced it will begin distributing Dalfampridine Extended-Release Tablets, 10 mg, the authorized generic version of Acorda's Ampyra. There's been no word, yet, on what it will cost or how soon the generic will become available in pharmacies.
A few years ago, I had to give up using Ampyra (dalfampridine), the MS medication that can improve walking speed. Though I felt that the medication did slightly improve my speed, a change in insurance made its out-of-pocket costs excessive for me.
But now, thanks to a court ruling, we may be closer to the day when a generic version of Ampyra is available. Presumably, that generic would be more affordable. A few days ago a U.S. Court of Appeals upheld a lower court ruling that had invalidated four key patents held by Ampyra's manufacturer, Acorda Therapeutics. Those patents have to do with the methods used to deliver the medication to a patient, and the court ruled that Acorda's methods weren't unique enough to warrant a patent. (A fifth patent expired a couple of months ago).
Will Acorda give up its Ampyra patent fight?
In a news release issued after the ruling, Acorda, apparently trying to reassure investors, writes: "Following the Court's original decision in 2017, we prepared a contingency plan [so] that we could face generic competition, implementing a comprehensive corporate restructuring and bolstering our balance sheet."
Though Acorda CEO Dr. Ron Cohen says the company is considering a further appeal, the fact that Acorda has put a plan in place to "face generic competition" gives me hope that the company won't go back into court.
Generic Ampyra appears ready to roll
At the time of the original lawsuit, in 2017, 10 rival pharmaceutical companies hoped to market a generic Ampyra. The Food and Drug Administration has already approved applications submitted by generic manufacturers Actavis Generics (acquired by Teva Pharmaceutical Industries, Ltd.) and Aurobindo Pharma Limited.
According to Investor's Business Daily, a market analyst named Ken Trbovich went as far as to note, "… we expect nearly immediate launch of generic competition that will rapidly capture more than 90% of Acorda's Ampyra prescription volume and lead to the loss of nearly all of Ampyra's revenues over the coming months."
I'm sure I'm not alone in hoping that a generic Ampyra will be available at a reasonable cost. Let's hope this happens quickly, as Trbovich predicts. I'm ready to ask for a new prescription as soon as it does.
You're invited to follow my personal blog at www.themswire.com.
***
Note: Multiple Sclerosis News Today is strictly a news and information website about the disease. It does not provide medical advice, diagnosis, or treatment. This content is not intended to be a substitute for professional medical advice, diagnosis, or treatment. Always seek the advice of your physician or other qualified health provider with any questions you may have regarding a medical condition. Never disregard professional medical advice or delay in seeking it because of something you have read on this website. The opinions expressed in this column are not those of Multiple Sclerosis News Today or its parent company, BioNews Services, and are intended to spark discussion about issues pertaining to multiple sclerosis.