MS Patients Capture the Ear of a Pharma Company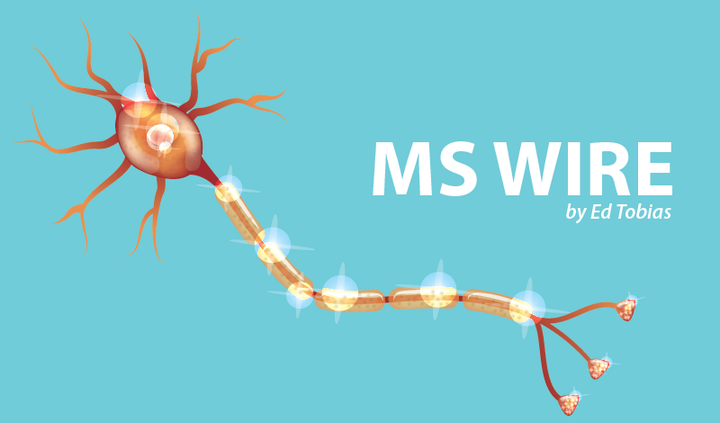 People with multiple sclerosis (MS) rarely get the opportunity to talk to the people who design their medications. But a new collaboration is providing that opportunity to a few of us.
The Accelerated Cure Project for Multiple Sclerosis (ACP) and pharmaceutical manufacturer EMD Serono have begun working together to include patient perspectives as the pharma company develops and evaluates new MS medications.
For the past few years, ACP has produced an online research survey known as iConquerMS. Patients share information about their MS symptoms and experiences with researchers. They also suggest questions for researchers to investigate. From the group of more than 4,600 people with MS who've participated in the iConquerMS surveys, eight have been selected to serve on what they're calling a Patient-Focused Drug Development (PFDD) initiative. (More patients may be added to this small group later.)
The PFDD recently had its first meeting with the EMD people and provided input on a clinical trial that's in the late stages of being drafted. Accelerated Cure Project COO Sara Loud tells me that specific input was being sought "regarding what's of interest to people living with MS." Loud says the patient group will continue to work with EMD for about a year, until the clinical trial begins.
"Those of us living with multiple sclerosis have the most valuable understanding of what matters most when it comes to treatment of this condition," says iConquerMS' co-principal investigator and lead patient representative Laura Kolaczkowski, who also is a fellow columnist here at Multiple Sclerosis News Today. "The collaboration between the iConquerMS initiative and EMD Serono is an important opportunity for our collective voices and insights to be heard and to drive real progress in research, drug development, and ultimately in the fight against MS."
It's a slow process
EMD Serono isn't the only pharmaceutical company reaching out and listening to patients. Last year, I took part in a day-long session for digital-influencers that
Sanofi Genzyme
held to discuss Lemtrada (alemtuzumab). But EMD Serono's collaboration with ACP is the first I'm aware of that brings patients into the mix so early when designing a new medication trial. The idea of looking at patients as consumers, and seeing their input, appears to be slow to catch on.
About a year ago, in a
Clinical Leader guest column
, 
Dominic Galante
, MD, urged "that the pharmaceutical industry begin using the types of consumer research that are a mainstay of other industries where true value of a product is defined by those who will ultimately use it."
Pharma, Galante wrote, should seek "consumer input throughout development, from product conception through market entry and beyond."
A year earlier,
a report
written by consulting firm PwC encouraged the same sort of patient engagement: "Companies can increase their chances of regulatory and commercial success by proactively engaging with patients and learning more about the day-to-day experiences of living with particular diseases, those patients' values and needs, and their willingness to assume risks in return for access to new treatments."
Where are things headed?
Sara Loud wrote to me that, "It's clear that there is a great need and interest with EMD Serono in particular and industry at large to include the perspectives of people living with MS in their work."
She's right about her first observation. There is a great need. But I'd like to see pharma companies show a lot more interest.
You're invited to follow my personal blog at www.themswire.com.
***
Note: Multiple Sclerosis News Today is strictly a news and information website about the disease. It does not provide medical advice, diagnosis, or treatment. This content is not intended to be a substitute for professional medical advice, diagnosis, or treatment. Always seek the advice of your physician or other qualified health provider with any questions you may have regarding a medical condition. Never disregard professional medical advice or delay in seeking it because of something you have read on this website. The opinions expressed in this column are not those of Multiple Sclerosis News Today or its parent company, BioNews Services, and are intended to spark discussion about issues pertaining to multiple sclerosis.