New Rules May Bring Updated Rights to Flyers with Disabilities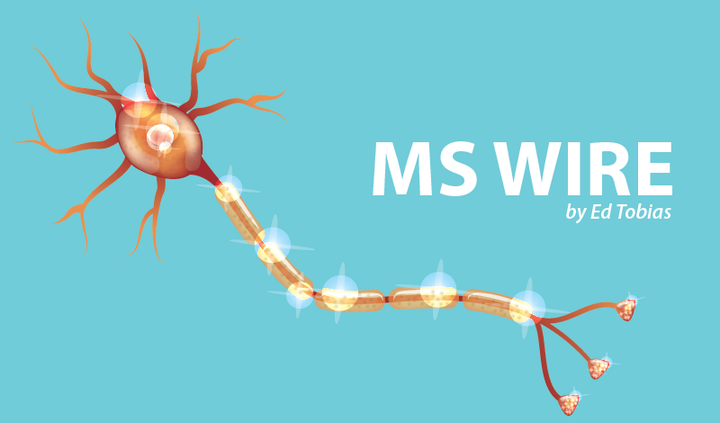 Flying isn't what it used to be, as everyone who's taken a flight in the past 15 years or so knows. Flyers with disabilities can have a particularly challenging time dealing with airports, airlines, and aircraft. Airports are crowded and stretch forever. Airplanes are crowded, their seats are small, and bulkhead seats are hard to nab. If you're traveling with a scooter or a wheelchair, you look out the window, watch it being loaded into the cargo bay, and wonder, "When will I see my wheels again and in what kind of shape?"
On one flight from Washington, D.C., to Venice, with a change of planes in Frankfurt, my scooter went to Copenhagen. Fortunately, the scooter and I were reunited the next day, before my two-week cruise departed. On a flight from Baltimore to St. Kitts, the scooter was returned right to the cabin door, but its seat back had been broken off, somehow, during the nonstop flight.
HR 302 to the rescue
The FAA Reauthorization Act of 2018, HR 302, funds the Federal Aviation Administration for the next five years. It was signed into law in mid-October, and several of its provisions could make air travel a little easier for people with any kind of disability.
Foremost among these provisions is one that requires the U.S. Department of Transportation to create an Airline Passengers with Disabilities Bill of Rights that includes, at a minimum:
(1) The right of passengers with disabilities to be treated with dignity and respect.
(2) The right of passengers with disabilities to receive timely assistance, if requested, from properly trained covered air carrier and contractor personnel.
(3) The right of passengers with disabilities to travel with wheelchairs, mobility aids, and other assistive devices, including necessary medications and medical supplies, including stowage of such wheelchairs, aids, and devices.
(4) The right of passengers with disabilities to receive seating accommodations, if requested, to accommodate a disability.
(5) The right of passengers with disabilities to receive announcements in an accessible format.
(6) The right of passengers with disabilities to speak with a complaint resolution officer or to file a complaint with a covered air carrier or the Department of Transportation.
Item 4 could be particularly useful to those with MS if that means we could demand a bulkhead seat or one with extra room as a "right."
An advisory committee
Seating is one of the subjects that HR 302 says must be looked into by an "advisory committee on the air travel needs of passengers with disabilities." One of that committee's charges is to determine whether current regulations should be modified to:
(A) provide accommodations for passengers with disabilities, if requested, in ticketing and pre-flight assignments;
(B) require covered air carriers to provide priority access to bulkhead seating to passengers with disabilities who need access to features of those seats due to disabilities regardless of class of service of ticket purchased; and
(C) ensure passengers with disabilities can stow assistive devices without cost.
I love item (B).
HR 302 contains other provisions. They're outlined on the National MS Society's website and include:
A study on in-cabin wheelchair restraint systems
Increased civil penalties for harm to a passenger with a disability or damage to his/her mobility aid
A requirement for large domestic airlines to report on the number of wheelchairs and scooters enplaned and subsequently damaged
A revision of training for Transportation Security Administration (TSA) officers, which will be done in consultation with disability and veterans' organizations for standard screening and precheck
TSA reporting requirements about passengers with disabilities, most notably in reporting mechanical chairs that are damaged when placed below in storage
Changes will take time
None of this is going to happen at jet speed. There are a lot of "within 90 days" and "no later than 1 year after" deadlines. But slow is better than never. Section 435 of this legislation says this:
It is the sense of Congress that—
(1) the aviation industry and every relevant stakeholder must work to ensure that every individual who experiences a disability has equal access to air travel;
(2) as technology and ease of travel continue to advance, accessibility must be a priority; and
(3) accommodations must—
(A) extend to every airport and service or facility of an air carrier; and
(B) be inclusive of every disability.
Take a look at item (2) again. "Accessibility must be a priority." Five words that we can only hope will be taken to heart by the air travel industry.
You're invited to follow my personal blog at www.themswire.com.
***
Note: Multiple Sclerosis News Today is strictly a news and information website about the disease. It does not provide medical advice, diagnosis, or treatment. This content is not intended to be a substitute for professional medical advice, diagnosis, or treatment. Always seek the advice of your physician or other qualified health provider with any questions you may have regarding a medical condition. Never disregard professional medical advice or delay in seeking it because of something you have read on this website. The opinions expressed in this column are not those of Multiple Sclerosis News Today or its parent company, BioNews Services, and are intended to spark discussion about issues pertaining to multiple sclerosis.