MS and the Flu Shot: What If You Don't Want One?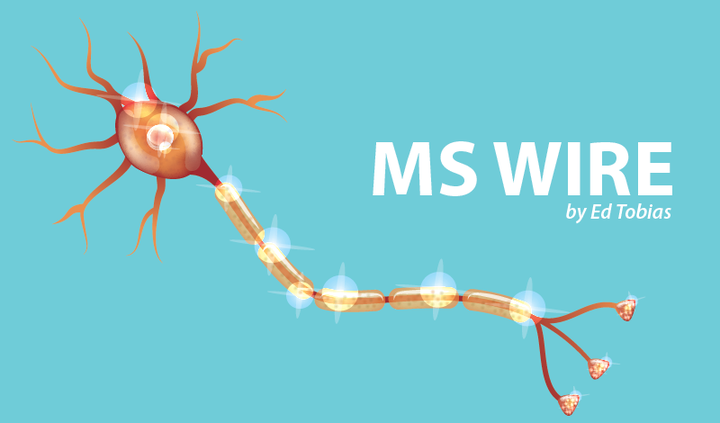 I've written several times about MS and the flu. I've always encouraged people to get an annual flu shot, but I know some people, for whatever reasons, don't get one.
I know I'll never convince some of you of the benefits of this shot, no matter how much information I provide. So, please do me a favor:
If you don't get a flu shot, at least do this
An article in The Washington Post outlines a few simple steps you can take to help protect yourself — and by extension, the rest of us — from the flu. The suggestions come from Seema Lakdawala at the University of Pittsburgh and Linsey Marr at Virginia Tech, who were among a group of scientists researching how the influenza virus can spread. According to their research, the virus can remain stable in the air for up to an hour. They also cited studies showing the virus may remain on some surfaces for as long as 16 hours. So, …
Keep the flu virus off common surfaces
Clean any surfaces you touch, such as tabletops, doorknobs, computer keyboards, and toilet bowl handles, with an alcohol-based cleaner.
Wash your hands frequently.
Don't sneeze or cough into your fist. Sneeze into the inside of your elbow to keep droplets from spreading.
Try not to shake hands with someone who seems sick, or when you feel sick. A fist-bump might be healthier. (This is my suggestion, not the researchers.)
Remove the flu virus from the air in the room
Keep windows cracked, ceiling fans running, and the air flow of HVAC systems boosted. Increasing air circulation can dilute the virus.
According to Lakdawala and Marr, an air purifier with a HEPA filter should help to remove viruses from the air. They caution, however, that no studies have directly tested this.
Wear a mask if you're sick
If you're sick, please do your best to keep germs from spreading to others. A surgical mask can help. A mask also might help protect you from inhaling the flu virus, but you need to keep it tight over your nose and mouth. For what it's worth, a 2009 study reported no differences between a standard surgical mask and the heavier, tighter, and more expensive N-95 mask in terms of flu protection.
A shot would be better
This is my opinion. My wife and I got ours about 10 days ago. I hope you'll protect yourself and others by also getting one. (Only the shot, please. Doctors say people with MS should NOT get the nasal vaccine.)
You're invited to follow my personal blog at www.themswire.com.
***
Note: Multiple Sclerosis News Today is strictly a news and information website about the disease. It does not provide medical advice, diagnosis, or treatment. This content is not intended to be a substitute for professional medical advice, diagnosis, or treatment. Always seek the advice of your physician or other qualified health provider with any questions you may have regarding a medical condition. Never disregard professional medical advice or delay in seeking it because of something you have read on this website. The opinions expressed in this column are not those of Multiple Sclerosis News Today or its parent company, BioNews Services, and are intended to spark discussion about issues pertaining to multiple sclerosis.