Things to Know About Flu Shots if You Have MS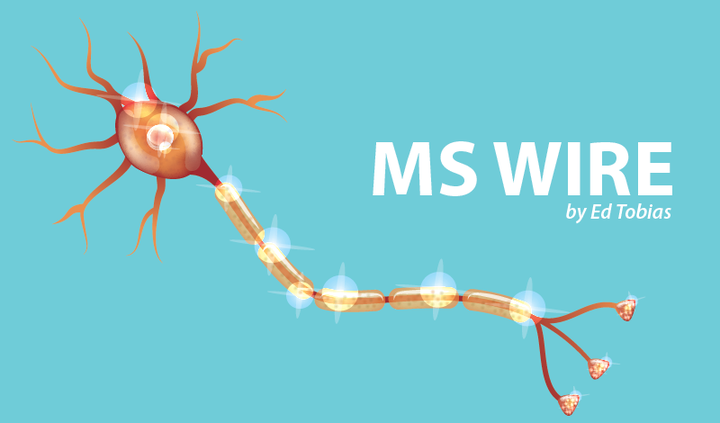 The start of flu season here in the United States is just a few weeks away. It's time for my wife and me to get our flu shots, just as we have for as long as I can remember. My neurologist and our primary care physician both recommend the shot.
Many people, particularly those of us with MS, have questions or concerns about these shots. Each year I've found social media forums are filled with flu shot debates. Based on what I've seen, some of those debates are based on facts but others will be based on unsupported, or poorly supported, opinion. Let's talk facts.
Types of flu shots
Three types of flu vaccines are available this flu season: inactivated influenza vaccine (IIV), recombinant influenza vaccine (RIV), and live attenuated influenza vaccine (LAIV), which is a nasal spray. But, according to the Centers for Disease Control and Prevention, only two, IIV and RIV, are safe for people with MS.
That's because LAIV nasal spray is a "live" vaccine which, the CDC says, should not be used by people whose have a neurologic disease or whose immune system is compromised "due to any cause," nor by their caregivers. So, people with MS and their caregivers need to stay away from it.
The remaining two vaccine types are each available in two forms: trivalent and quadrivalent. The trivalent form, which is the traditional shot given with a needle into your arm, is designed to protect against three different flu viruses: two influenza A viruses (H1N1 and H3N2) and one influenza B virus. The quadrivalent flu vaccine is designed to protect against those three viruses plus a second type B virus.
Of those two injectable vaccines, the CDC isn't recommending any specific type or form unless you're very young or old or have certain allergies.
The National Multiple Sclerosis Society's website recommends getting a flu shot but has a special note for people who are being treated with Lemtrada (alemtuzumab):
"The seasonal flu vaccine has been studied extensively in people with MS and is considered quite safe, regardless of the disease-modifying therapy they are taking. However, individuals being treated with Lemtrada® should be given the inactivated flu vaccine six weeks before receiving their Lemtrada infusion."
There is a small group of people who shouldn't get a flu shot at all, or who should speak with their doctor before getting one. People who've had Guillain-Barré syndrome are in that group. You can see the full list here.
When should you get a flu shot?
The flu can appear as early as October and can continue as late as May. It usually peaks between December and February.
According to the CDC website, "It takes about two weeks after vaccination for the body's immune response to fully respond and for you to be protected, so make plans to get vaccinated. CDC recommends that people get a flu vaccine by the end of October. However, getting vaccinated later can still be beneficial. CDC recommends ongoing flu vaccination as long as influenza viruses are circulating, even into January or later."
Had a shot and still had the flu?
I've read about that a lot, online, as a reason people give for not getting a flu shot. Some think the vaccine actually gave them the flu. The CDC says you won't catch the flu from a shot, but you might catch the flu even if you've been vaccinated.
It's possible you may have been hit with the flu bug during the two weeks that it takes the flu vaccine to become fully effective. There have also been some years where the vaccine hasn't been a good match for the strain of flu that was prevalent in those years.
Find a place to get your shot
You can usually get a flu shot from your doctor or at most pharmacies. In most cases, it's covered with no copay. If you're in the U.S., you can enter your zip code below to find your nearest flu clinic.
My wife and I will be getting ours before the end of September.
You're invited to follow my personal blog at www.themswire.com.
***
Note: Multiple Sclerosis News Today is strictly a news and information website about the disease. It does not provide medical advice, diagnosis, or treatment. This content is not intended to be a substitute for professional medical advice, diagnosis, or treatment. Always seek the advice of your physician or other qualified health provider with any questions you may have regarding a medical condition. Never disregard professional medical advice or delay in seeking it because of something you have read on this website. The opinions expressed in this column are not those of Multiple Sclerosis News Today or its parent company, BioNews Services, and are intended to spark discussion about issues pertaining to multiple sclerosis.