Receiving with Grace: Lessons Learned with Secondary Progressive MS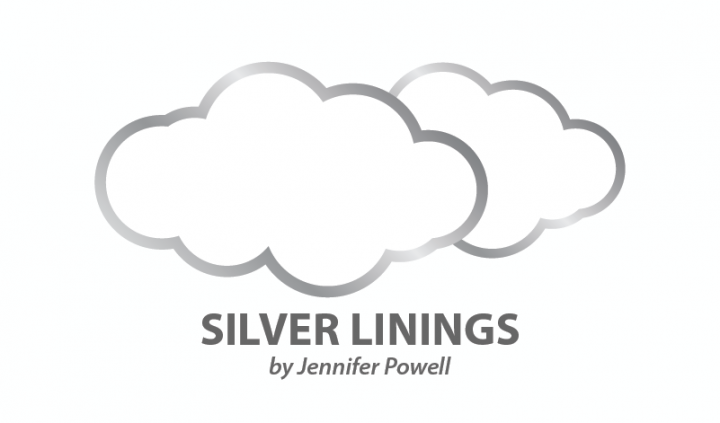 In this season of thanks and giving, I have realized the beauty of receiving. I have recognized when to ask for help and how to accept assistance graciously.
This has not been my strong suit in the past.
I am most at ease with myself when I am of service to others. I am happiest doing things for friends and family. Perhaps this is why I have always enjoyed hosting our family's Thanksgiving. I recall when this tradition began. Our small dining room table seated four: my husband, my parents, and me. I then think about our recent Thanksgiving. Three leaves in our table comfortably sat 10 family members. By the grace of God, my parents joined my sister and nephew in addition to our daughter, son-in-law, and two grandsons.
So much to be thankful for.
I joke that I host Thanksgiving so that others can witness the few dishes I cook well. Suffice to say that Julia Child's place in history is safe — although my daughter could give her a run with her homemade pies.
What does any of this have to do with the ability to receive?
When I used to race boats, I thrived in a one-person vessel, where I could be both captain and crew. When I was a crew member among many, I lost that feeling. I have difficulty relinquishing control. This is not an enviable trait, and it's one I continue to modify. In kind, I like to be where things need doing.
As mealtime approached and ovens began beeping, I was directed to the couch. This was fortunate for me as my knee was double its normal size. After years of injury, surgery, and other issues, I am due to have a replacement next year. My body was in agony, but my desire to help was genuine. So, too, was everyone's concern. As I crept into the kitchen to see what I could do, my daughter lovingly admonished me and sent me back to the couch. When I began to get up again my father gently yet firmly told me to sit.
So, I sat. And I admit that it felt good. With a cold wrap around my knee, I leaned back and closed my eyes. Even the controlled chaos of my bustling kitchen did not distract me. I was deep in grateful prayer. I thanked God for each sound and the people making them. I smiled at the absence of anxiety. The presence of my loving family overwhelmed my senses. Despite the physical pain, my gratitude was immeasurable.
And I received with grace and thanks.
I have long since maintained the importance of finding the "silver lining" in any cloud. Living with progressive multiple sclerosis is dark at times. Nevertheless, the bright blessings and life lessons borne of living with the disease continue to inspire me.
Learning to receive is in harmony with giving as each one has a season. I continue to thrive by giving, but I am no longer fearful of receiving. With true reciprocity there is no quid pro quo, no accountant, and no memory; just a need to do what is best at any given time.
A perfect Thanksgiving.
***
Note: Multiple Sclerosis News Today is strictly a news and information website about the disease. It does not provide medical advice, diagnosis, or treatment. This content is not intended to be a substitute for professional medical advice, diagnosis, or treatment. Always seek the advice of your physician or other qualified health provider with any questions you may have regarding a medical condition. Never disregard professional medical advice or delay in seeking it because of something you have read on this website. The opinions expressed in this column are not those of Multiple Sclerosis News Today or its parent company, BioNews Services, and are intended to spark discussion about issues pertaining to multiple sclerosis.