Consensus Lacking on How MS Medications Are Prescribed in the UK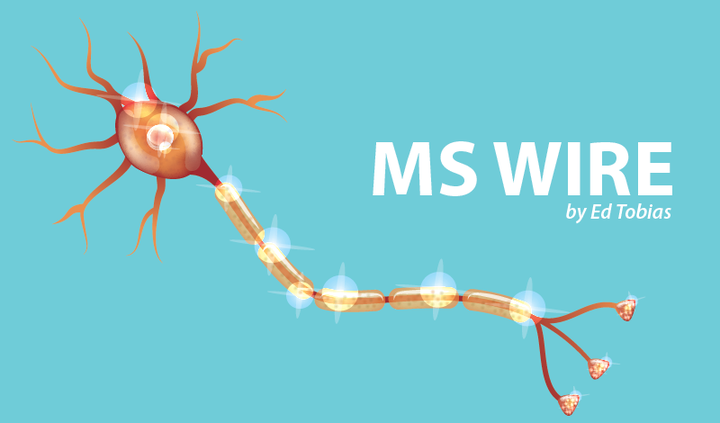 Living in the U.S., where disease-modifying therapies (DMTs) seem to be prescribed as a matter of course to people with multiple sclerosis (MS), I was surprised that it doesn't seem to be the case across the pond in the U.K.
An article just published on the Multiple Sclerosis and Related Disorders website reports that in 2013, only 59 percent of people with relapsing-remitting multiple sclerosis (RRMS) in the U.K. were prescribed DMTs. On the other hand, prescribing rates ranged between 75 and 91 percent in Sweden, Italy, Spain, Germany, and France. That disparity prompted the authors to examine what factors influence the DMT decisions of U.K. healthcare professionals (HCPs). In interviews with 34 HCPs across the U.K., the researchers discovered that the decision involves more than just a simple risk-benefit analysis.
Following are some of the factors those MS neurologists and specialist nurses said they consider — and there's no consensus between any of them.
NICE guidelines
NICE is the U.K.'s National Institute for Health and Care Excellence. It's a quasi-governmental body that recommends which medical treatments should be prescribed based upon a cost-benefit analysis. (Currently, NICE is involved in a dispute over whether Ocrevus (ocrelizumab) is a cost-effective treatment.)
NICE is, perhaps, the most influential factor in a DMT decision in the U.K. But according to the interviews, these NICE guidelines are followed differently in each of the four U.K. nations (England, Wales, Scotland, and Northern Ireland). Neurologists in England considered the guidelines to be "mandatory criteria which they were 'obliged to follow.'" But in Wales, a healthcare provider thought they had "a little bit more flexibility to use the medication that you think's most appropriate." In Scotland, several said, "guidelines are guidelines, not really more than that."
What is a relapse?
This is another area where there seems to be a lack of consensus among U.K. healthcare providers. DMT eligibility is based on the frequency and severity of relapses. However, what constitutes a relapse appears to be in dispute.
"What is a disabling relapse?" one HCP asked. "If you're a piano player and your left hand goes numb well that might be disabling for you, but if my left hand went numb for a few days it may well not be at all disabling for me." Another said, "I think relapses definitely are a bit of a minefield."
Another complained that some HCPs were trying to judge whether a patient has had a relapse using only a telephone consultation.
What about risks?
Basing decisions on the risks versus the benefits appears to be a similar process to what I've found as an MS patient in the U.S. Some HCPs consider themselves "active" about treatment decisions, some are "fairly aggressive," and others are more cautious about prescribing DMTs — the latter was particularly true for DMTs that have potential for more serious side effects.
What's the medication's track record?
This, again, is similar to what I've heard from neurologists in the States. The larger the number of people who have been treated with a particular DMT, the more likely a neurologist is to feel comfortable prescribing it. If a neurologist has been involved with the medication's clinical trial, it also raises the comfort level with it.
What are colleagues doing?
Medical conferences, peer networks, and the like can have an impact. "I didn't want to be out on a limb doing my own thing, I wanted to be in with the group and I wanted to be able to benchmark myself against the group," said one provider.
What improvements are needed?
The researchers say this study suggests "a need to acknowledge individual differences in health professionals' attitudes to prescribing DMTs, and the impact of these attitudes on patients' access to treatment."
Specifically, there is a need to acknowledge differences in how relapses are interpreted, the guidelines for prescribing DMTs, and the organizational "cultures" that affect treatment decisions.
However, while presenting the problems, the authors stop short of making recommendations for improving access to DMTs for people with MS in the U.K.
I'd like to hear from readers in the U.K. about what they would suggest needs to be done.
You're invited to follow my personal blog at www.themswire.com.
***
Note: Multiple Sclerosis News Today is strictly a news and information website about the disease. It does not provide medical advice, diagnosis, or treatment. This content is not intended to be a substitute for professional medical advice, diagnosis, or treatment. Always seek the advice of your physician or other qualified health provider with any questions you may have regarding a medical condition. Never disregard professional medical advice or delay in seeking it because of something you have read on this website. The opinions expressed in this column are not those of Multiple Sclerosis News Today or its parent company, BioNews Services, and are intended to spark discussion about issues pertaining to multiple sclerosis.